Colstrip Power Plant continues to struggle with air pollution problems, 43 days after hazardous emissions shut down the coal-fired facility's largest generators.
Levels of the hazardous air pollutants from Colstrip Units 3 and 4 remain at unsafe levels, according to data released this week by Montana's Department of Environmental Quality. The units, which account for 70 percent of Colstrip's generating capacity, remain shut down, except for pollution testing.
The costs of repairing the power plant, as well as when the units may come online, have not been disclosed by operator Talen Energy, which responded to Billings Gazette questions Thursday with a single-sentence email.
"We are working diligently to resolve the issue and bring the units back on line as soon as possible to meet the needs of the market and our customers," said Todd Martin, Talen communications manager.
The details of the shutdown were first disclosed in a power plant email leaked to The Gazette in July. That email, written by Colstrip Plant Manager Neil Dennehy, attempted to dispel community rumors that Units 3 and 4 wouldn't be firing back up, a scenario that would have put Colstrip in permanent shutdown no later than 2022. That's the deadline for Colstrip's Units 1 and 2 to close, according to settlement terms of a 2016 air pollution lawsuit.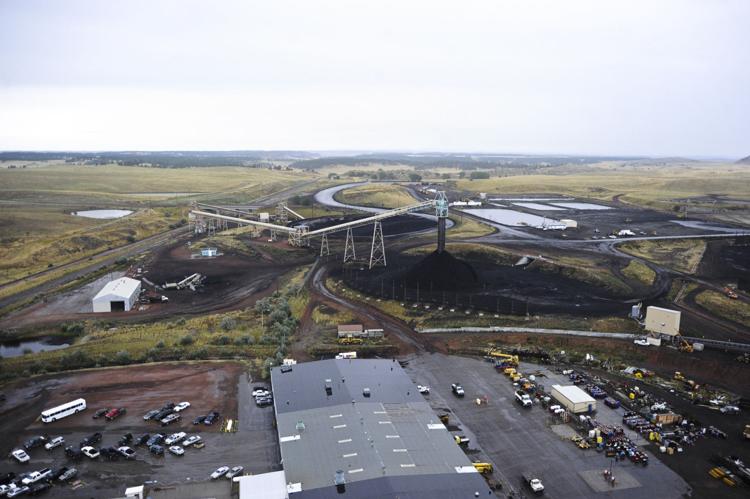 "There is no truth in the rumor that the units will be permanently shut down due to this issue," Dennehy wrote in the email.
The power plant's namesake community of 2,300 people has pinned its hopes on Units 3 and 4 continuing to burn coal into the 2030s, if not longer. Most of Colstrip's households either draw income from the power plant or the adjacent Rosebud Mine.
The issues plaguing Units 3 and 4 stem from federal Mercury and Air Toxics Standards. Federal pollution laws require power plants to keep levels of airborne mercury and hazardous air pollutants below 0.03 pounds per million British thermal units. In the second quarter of 2018, pollution levels for Units 3 and 4 were running high. Unit 3 was 143 percent higher than acceptable levels and unit 4 was 170 percent, according to data released by DEQ.
When units 3 and 4 failed their emissions test June 28, Talen shut them down. The power plant's other two units were already on a scheduled shutdown at the time, but not caught up in the testing failure that has kept Units 3 and 4 offline since then. Talen attempted to bring up Units 3 and 4 online July 10, but again failed the MATS test.
Dennehy explained in his email that the problem with Units 3 and 4 were specifically related to hazardous air pollutants, or HAPS. HAPs are pollutants that are known to cause cancer or are suspected of causing cancer and other serious health problems like birth defects. The toxic ingredients include lead, cadmium, chromium and other compounds.
Units 1 and 2 survived second quarter test failure because they ran for 168 hours or less during the entire second quarter. The hours add up to only seven full days of operation; any unit running that infrequently doesn't require testing for the Mercury Air Toxic Standards.
However, Units 1 and 2 are now operating more than 168 hours and will have to be tested in the third quarter of the year, which ends Sept. 30, according to DEQ. Passing the MATS test by September's end could spell trouble for the older units. Built in the mid-1970s, Units 1 and 2 typically clear the air pollution bar by relying on a weighted average of pollution test results from all four units. Results from Unit 3, when performing properly, and Unit 1 have pulled Colstrip into compliance, according to EPA archived data. Units 2 and 4 in past tests haven't cleared the bar without help.
It won't be known whether Units 1 and 2 are in compliance until tests for the third quarter take place, according to DEQ.
In the meantime, demand for energy in the Northwest United States is picking up with air conditioners turning on and hydro-electric production tapering off from its spring runoff peak.
The power plant is owned by Pennsylvania-based Talen and five state-regulated utilites in the Northwestern United States. Montana's largest utility, NorthWestern Energy, is a stakeholder. The utilities have turned to other energy suppliers to fill Colstrip's void.