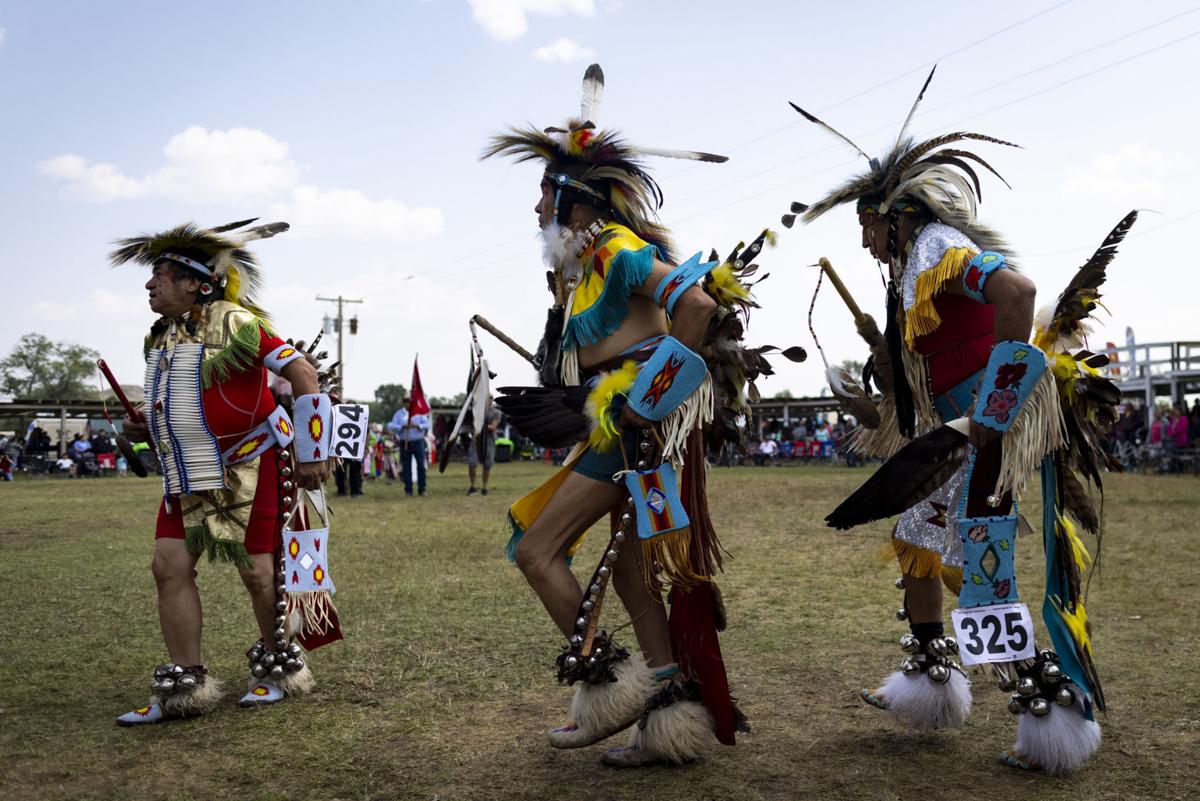 The growth in the American Indian and Alaska Native population in the last decade contributes to the country being much more multi-racial and more diverse, according to recently released 2020 Census data. The demographic data will be used to redraw the nation's political maps, including in Montana which regained a second congressional seat.
The American Indian and Alaska Native population, alone and in combination, increased from 5.2 million in 2010 to 9.7 million in 2020, an 86.5% increase.
This makes the American Indian and Alaska Native people represent 2.9% of the U.S. population.
Among the findings: At least 3.7 million people self-identified as American Indian and Alaska Native alone; 5.9 million in combination of one race or more; 9.7 million alone or in combination.
The number of people who identified as white and American Indian and Alaska Native grew from 1.4 million in 2010 to 4 million in 2020. Native Hawaiians, alone and in combination, count for 1.6 million.
Native Americans were not counted in the U.S. Census until 1860, but have been counted every census since. Native Hawaiian or other Pacific Islanders were not counted until 1960. And Hispanic or Latino people were counted once in 1930 but not again until 1970.
The Census Bureau said the data reflects both demographic changes as well as significant changes from the 2010 Census for race and ethnicity question designs, data processing, and coding. The bureau said the 2020 Census is a more accurate portrait of how people self-identify.
The U.S. had 331 million residents last year, a 7.4% increase from 2010.
Native population in states
As for percentages of population, several states have American Indian and Alaska Native alone as the second largest racial or ethnic group after whites.
Alaska, with a Native American population of 14.8%, leads the nation in percentage of Indigenous residents; New Mexico is second with 8.9%; South Dakota third with 8.4%; Montana fourth, 6%; North Dakota fifth, 4.8%. In Arizona, Native Americans or Alaska Natives make up 3.7% of the population, a slight increase.
Montana's Native American population accounted for 6% of Montana residents, slightly less than the rate recorded in 2010, when the Census Bureau estimated that American Indians living on reservations were undercounted by nearly 5%.
The National Congress of American Indians issued a statement saying it's "excited to see the 2020 Census results that show a more diverse America."
The data will also shape how $1.5 trillion in federal spending is distributed each year and show which counties, cities and neighborhoods gained or lost the most people in the 2020 census. That will serve as the building block to redraw 429 U.S. House districts in 44 states and 7,383 state legislative districts across the U.S.
"We also are excited that the official redistricting season can now begin with today's release of the redistricting data," NCAI President Fawn Sharp, Quinault, said. "We are encouraging all Tribal Nations to participate in their local and state redistricting efforts to ensure that Tribal Nations are fairly represented and have access to the resources they need and deserve."
New Mexico has retained its title as the nation's most heavily Hispanic state, with 47.7% of respondents to the 2020 census identifying ancestry linked to Latin America and other Spanish-speaking areas. The share of New Mexico residents who identify themselves as Indigenous by race or by combined ancestry was 12.4%, making them the third largest racial or ethnic group.
Hispanics are the second largest racial or ethnic group in New Mexico, making American Indian and Alaska Native the third largest ethnic group there, at 8.9%.
People who identify as a race other than white, Black, Asian, American Indian, Native Hawaiian or Pacific Islander — either alone or in combination with one of those races — jumped to 49.9 million people, surpassing the Black population of 46.9 million people as the nation's second-largest racial group, according to the Census Bureau.