A mandatory evacuation was issued Wednesday night for cabins and residences in the Kitty Creek drainage and Buffalo Bill Boy Scout Camp located west of Cody, Wyoming after the Fishhawk fire grew to about seven square miles.
The fire, burning in the Washakie Wilderness, grew from three square miles Monday night to over seven square miles through Tuesday evening and throughout Wednesday, according to fire updates on the Park County, Wyoming Facebook page.
The mandatory evacuation, issued by the National Forest Service around 8:30 p.m. Wednesday, means that residents of cabins and residences in these areas need to leave immediately due to the encroaching Fishhawk fire.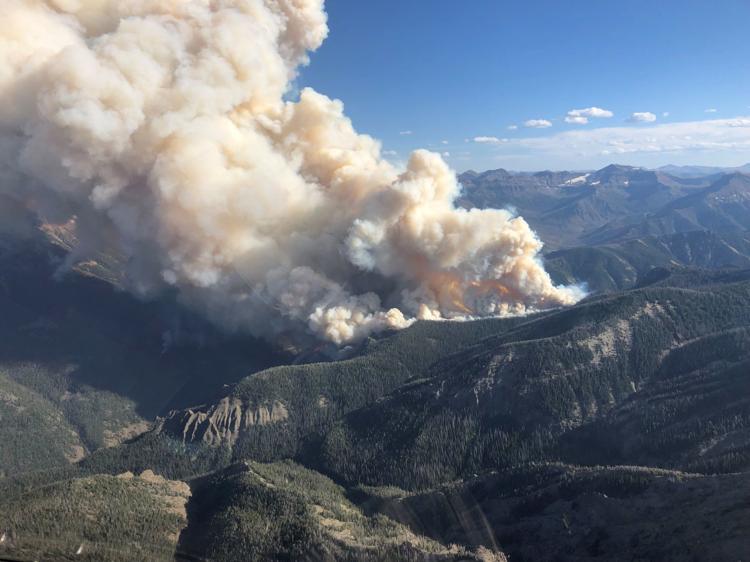 An informational staging area has been established for evacuees in the Cody Courthouse parking lot for questions related to the evacuation.
"The Shoshone National Forest Fire personnel are making preparations to protect the properties in this area, however this is notice that the fire has breached a line of protection that indicates a full evacuation is necessary," the notice states.
You have free articles remaining.
You're out of free articles
Sign in or create a FREE account to keep reading.
About an hour before the evacuation notice was issued, the Park County Sheriff's Office posted on their Facebook page that the fire had shown significant growth, and they encouraged residents to prepare for a mandatory evacuation notice.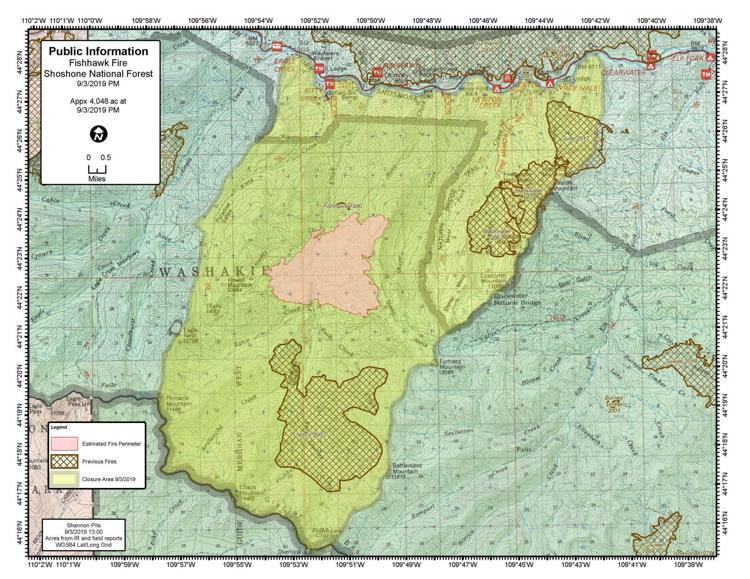 "Property can be replaced. Human lives cannot," the notice reads. 
The fire area saw higher temperatures Wednesday with winds increasing to about 30 mph throughout the day. Cooler weather following in the week should help with the fire, according to a Park County update on their Facebook page.
Updated information for the Fishhawk fire will be posted on Inciweb (https://inciweb.nwcg.gov/incident/6558/) as any new developments occur. Information will also be updated on Twitter (@ShoshoneNF) and Facebook (US Forest Service — Shoshone National Forest).