Larry Lahren is cleaning his Livingston house, which has been a good thing for the Crazy Mountain Museum in Big Timber.
Instead of hauling old furniture and clothing to the Salvation Army like many folks clearing clutter, Lahren is giving a portion of his artifacts and research materials from 50 years working as a contract archaeologist to the Sweet Grass County museum.
The newly organized display is scheduled for public viewing in May.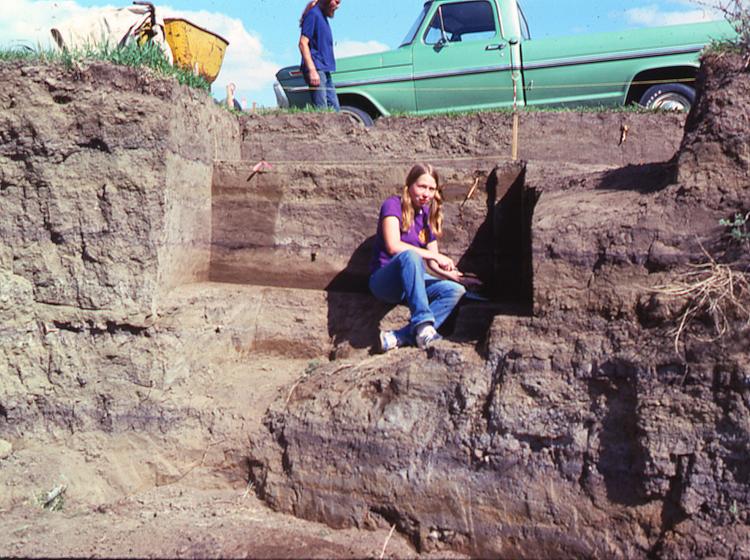 New home
Lahren is excited that he has found a repository for a large chunk of his life's work.
"I've found a good home in a secure place where the stuff was gathered — the northeast part of the Greater Yellowstone Ecosystem," he said.
Born, raised and still residing in Livingston, the 75-year-old archaeologist pioneered several local digs of archaeological significance. Along the way he partnered with ranchers, farmers and companies to reveal the pre-European history of the region dating more than 11,500 years into the past. Much of that information can be found in his book, "Homeland, An archaeologist's view of Yellowstone Country's past."
Ronda Johnston was a young woman when Lahren began working at her father's ranch near Melville in the 1980s. For several summers the ranch hosted a workshop, where Lahren would take part in exhibitions of prehistoric life skills, such as demonstrating how to butcher an animal with stone tools.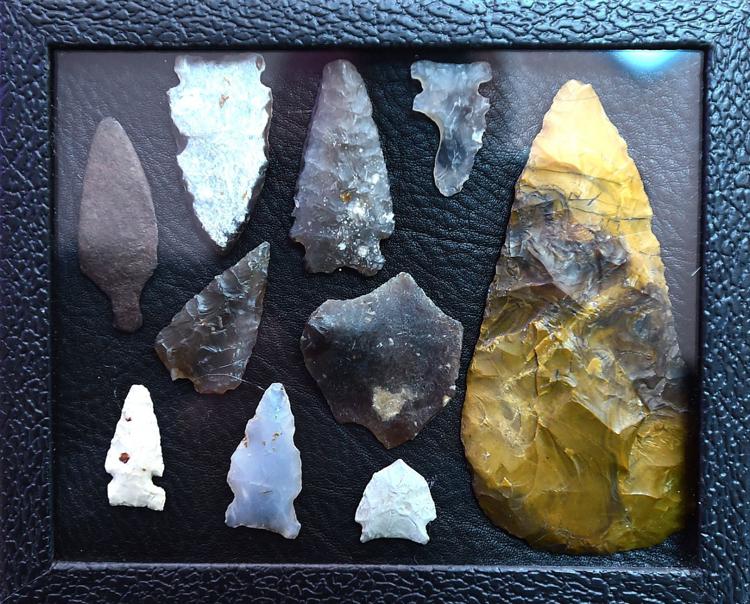 Unlike other college-educated scientists, Johnston said Lahren related well to locals.
"If he knows that you're interested — those PhDs tend to talk in words you don't understand — he was able to talk to ranchers so they could understand," she said.
Rancher George Cremer, Johnston's father, became friends with Lahren after discovering a cache of stone tools on a rock ledge on his property. Lahren helped connect Cremer with the Smithsonian, which made casts of the tools. The two men then bonded over a shared interest in prehistoric Indian culture.
"I got to wondering how the Indians lived out here in the winter time," said Cremer, who is now 84 years old.
Early digs
While still a student at Montana State University, Lahren connected with Livingston amateur archaeologist Rose Hindman. She led him to a site on what was then George Myers ranch south of the Yellowstone River. Excavation proved it to be a 9,000-year-old campsite.
It was the same place Lahren had hunted as a youngster, as well as where his high school buddies would camp and hold keggars.
"It was a place a few miles southeast of the Big Bend of the Yellowstone River along the prehistoric mountain trail system," Lahren wrote in his book.
The Myers-Hindman site provided material for his doctoral dissertation at the University of Calgary. Soon after Lahren graduated with his master's degree in archaeology he began uncovering relics from other early nomadic Americans through his business, Anthro Research Inc.
That's when Lynette Zwerneman met him, volunteering as a teenager to do grunt work on a local dig.
"He really liked to give kids a chance," she said. "Here we were doing something important, rather than working at a Country Kitchen."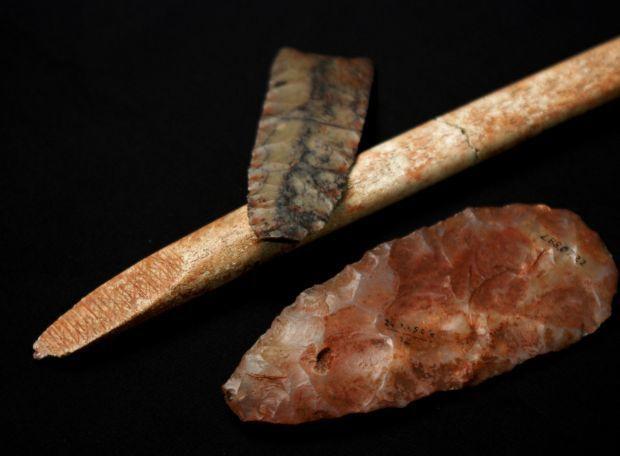 Stirring things up
Archaeological digs were not without controversy. In 1971 Lahren began research on a 1968 find of "100 red ochre covered, stone and antler artifacts" associated with the burial of two children roughly 11,500 years ago in the Shields Valley, he wrote in "Homeland." The Anzick site, as it is known, has been hailed as the "largest single assemblage of Clovis artifacts" and skeletal remains, according to a Plains Anthropologist article.
Despite his early involvement in investigating the site and its artifacts, as well as presenting them to other scholars for their academic study, Lahren ended his role as Park County museum archaeology curator after an attempt was made to "raid private research data" related to the Anzick site, he wrote.
You have free articles remaining.
Keep reading for FREE!
Enjoy more articles by signing up or logging in. No credit card required.
While working in northeastern Montana in 1977, Zwenerman said a truckload of locals drove to their tent camp on the prairie and in a "wild West" encounter fired off shots to scare "the hippies" away.
"Larry went out and shot in the air and that was the end," she said.
"I was scared overall, but I also had a lot of confidence in Larry," Zwenerman added. "He just took care of the situation."
Lahren bumped heads after another Montana archaeological discovery in 1978 when Cremer decided to fight a Montana Power Co. gas pipeline across his property. Cremer took the company to court, arguing that Montana Power had no right to condemn the right of way across his land without conducting an archaeological survey first.
Although the Montana Supreme Court overturned a district court judge's decision in Cremer's favor, MPC eventually agreed to an archaeological assessment of what was a bison kill site and seasonal campground.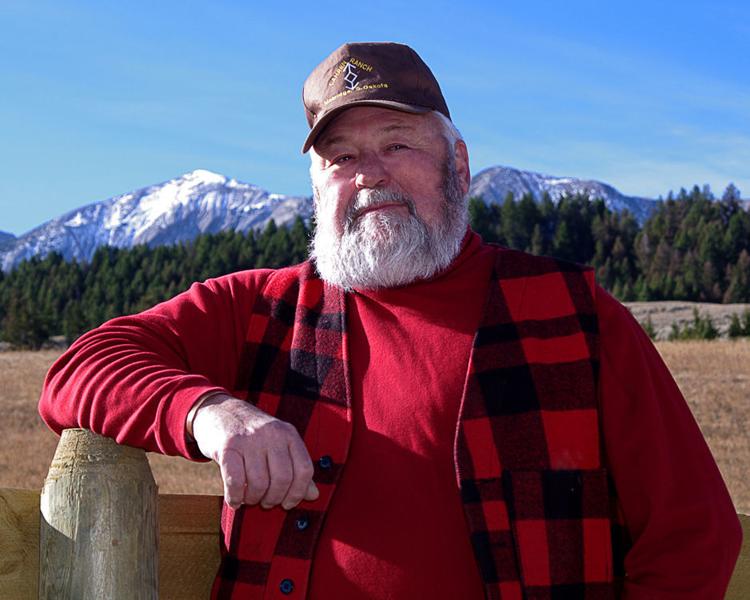 Homeboy
Barrel chested and bearded, Lahren could be an imposing figure. Johnston described him as a "burly guy" and "muscle bound," which was no big deal if he was on your side. If not, you'd better have good ground to stand on, she said.
Zwenerman said he was famous in the Livingston area for being a "tough guy" and that he was "very macho."
Lahren confessed in his book, "Prodigious amounts of alcohol, combined with cars with V-8 motors on two-lane roads, made getting out of high school alive pure luck. Between my junior and senior high school years, the wrecking of numerous cars, combined with fights, reckless driving, speeding, illegal possession of alcohol and disturbing the peace charges (23 in total as I recollect) led to the confirmation by the local judge that I was a juvenile delinquent."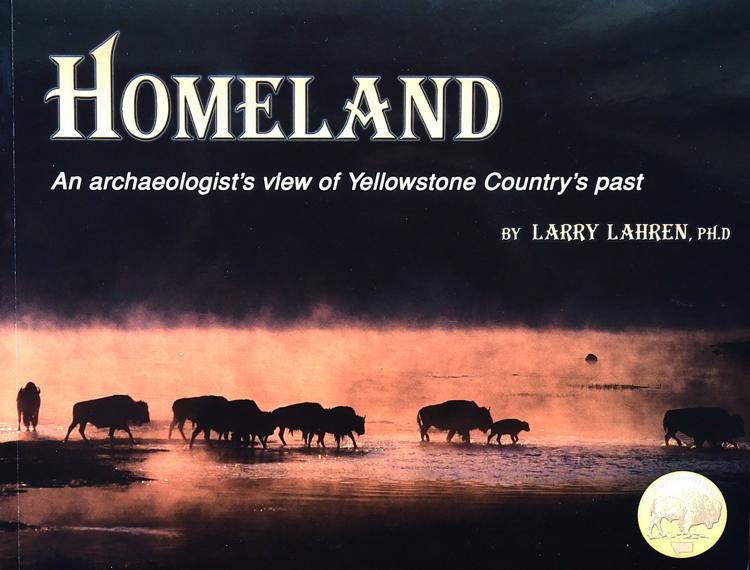 Some of those fights involved altercations with members of the Livingston police force who took pleasure in thumping some of the local boys like Lahren. In 1963 he was charged with assault in connection with the beating of a Bozeman teen. As a result of his scuffles with the law, Lahren became a ward of the court until he was 21.
Big Timber
Given his rowdy background, it seems an unlikely route for some of Lahren's research and artifacts to end up in a quiet community museum like that found in Big Timber. Next to a small cemetery and a shelterbelt of trees within earshot of Interstate 90, the unassuming building seems too tame and modest to contain Lahren's history.
"He is a very unique individual," Johnston said. Lahren worked during an era when "scientists would try to discredit each other because they were all fighting for those same (grant) dollars. I'd like to think they've gotten past that."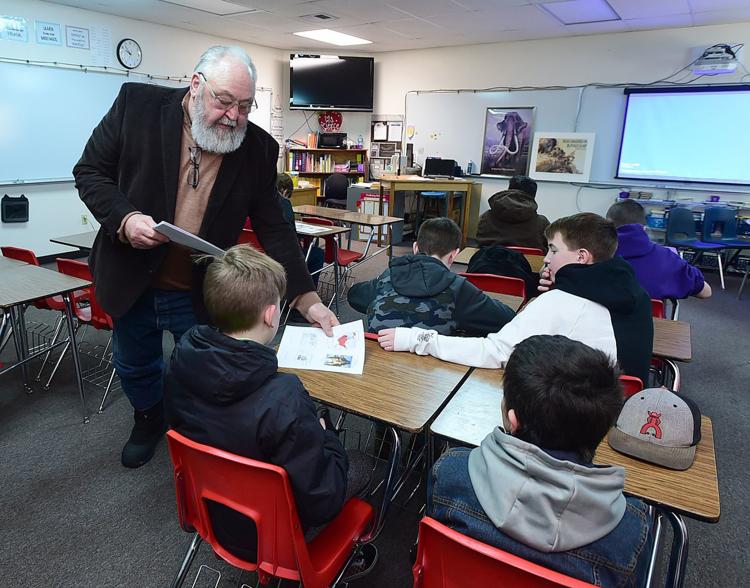 Lahren diverts attention away from himself in talking about the new exhibit, noting it will also pay homage to Oscar Lewis, the so-called father of Montana archaeology who excavated Pictograph Cave, just southeast of Billings, for the Works Progress Administration in 1937.
A large portion of Lahren's 5,000 books on archaeology will go to Big Timber's Carnegie Museum, including materials gathered when he did work for the Stillwater Mining Co. in the Beartooth Mountains.
"It will get the information available to the public, and it will be secure and safe," he said. "It was getting to be an issue."
Lahren was worried that his collections from a lifetime in archaeology would be stuffed in boxes where no one would see them again.
"He's really good about protecting these finds and sharing them with people," Johnston said.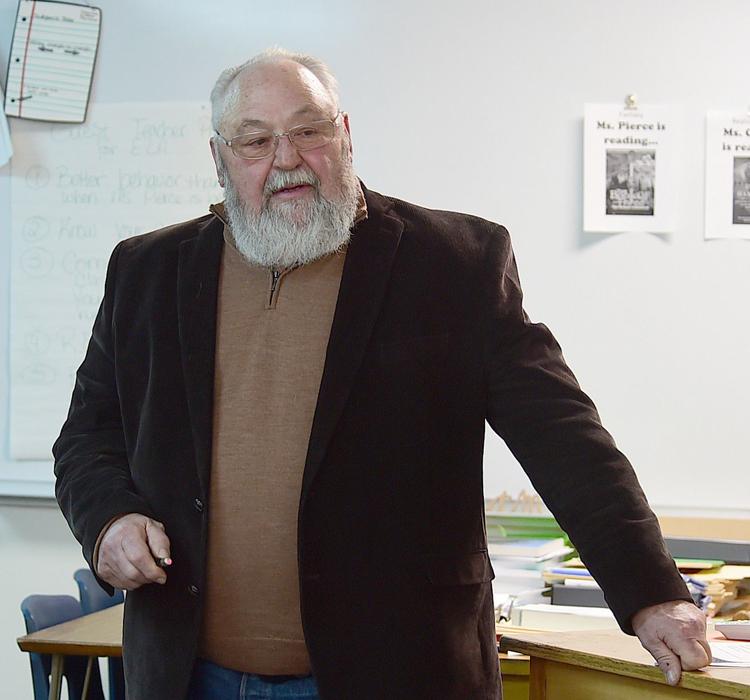 With the archaeological discoveries, their analysis and the interpretation of sites and how ancient Americans lived, Lahren has also enhanced many people's perception of Montana and its prehistory.
"It's really fabulous when you start to understand and appreciate living in an area that's been lived in before," Zwenerman said. "It adds a whole other dimension. That's something that spoke to Larry, too."