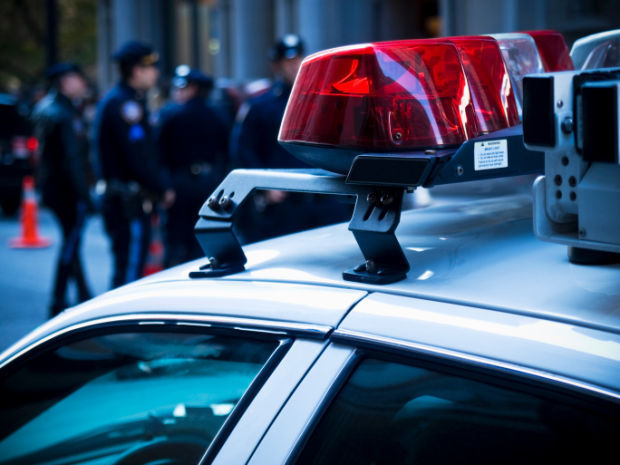 Douglas John Foster, the 47-year-old suspect in a weekend homicide in Lewistown, is dead after an encounter Sunday with law enforcement in which shots were fired.
Police had attempted a traffic stop of Foster before gunshots were reportedly heard coming from Foster's vehicle and police began firing back, according to Dillon Police Chief Don Guiberson. 
Foster was pronounced dead at the scene. The Dillon Police Department officer and Beaverhead County Sheriff's deputy who responded were not physically injured. The Montana Department of Criminal Investigations is investigating the incident.
Asked if police were the ones to fatally injure Foster, Guiberson said those determinations would be up to the coroner's office and Montana DCI.
"They're very high stress situations and officers are expected to react very quickly," Guiberson said. "I couldn't be prouder of what they did. They should be commended."
Both officers have been placed on paid administrative leave, according to departmental policies.
Guiberson said that Foster was armed when police encountered him Sunday night at around 8:20 p.m. Police were originally called by someone at a local business who was dealing with Foster and found his behavior strange. Police were responding to do a welfare check when the caller recognized Foster as the suspect in a weekend homicide in Lewistown.
Foster got in his vehicle and left the business near the center of Dillon before police arrived. The caller was able to help police locate Foster by providing a direction of travel. The Dillon police officer who initially responded waited for backup from the sheriff's office before they attempted a traffic stop on the south side of the town, about three-quarters of a mile from the original call.
During the attempted traffic stop the two officers responding began shooting at Foster after gunshots were heard coming from his vehicle, according to Guiberson. 
Foster is believed to have fatally shot 52-year-old David Byron Sessions Saturday in Lewistown, before fleeing in a green Toyota flatbed pickup truck. The Lewistown Police Department had put out a press release Sunday warning people that Foster should be considered armed and dangerous and that he was an avid outdoorsman familiar with the Missouri River Breaks country.
Police said at the time they thought he might be attempting to hide in outbuildings along the Missouri River and warned that residents of rural Fergus, Petroleum, Garfield, Blaine and Phillips counties should be on heightened alert.
In a press release issued Monday morning, Lewistown Police Department Public Information Officer Steve Fanning said that his agency would be using the next several weeks to complete its homicide investigation.
Fanning encouraged anyone with relevant information to contact the Lewistown Police Department at 406-535-1800 or Central Montana Crimestoppers at 406-538-2746. 
Be the first to know
Get local news delivered to your inbox!