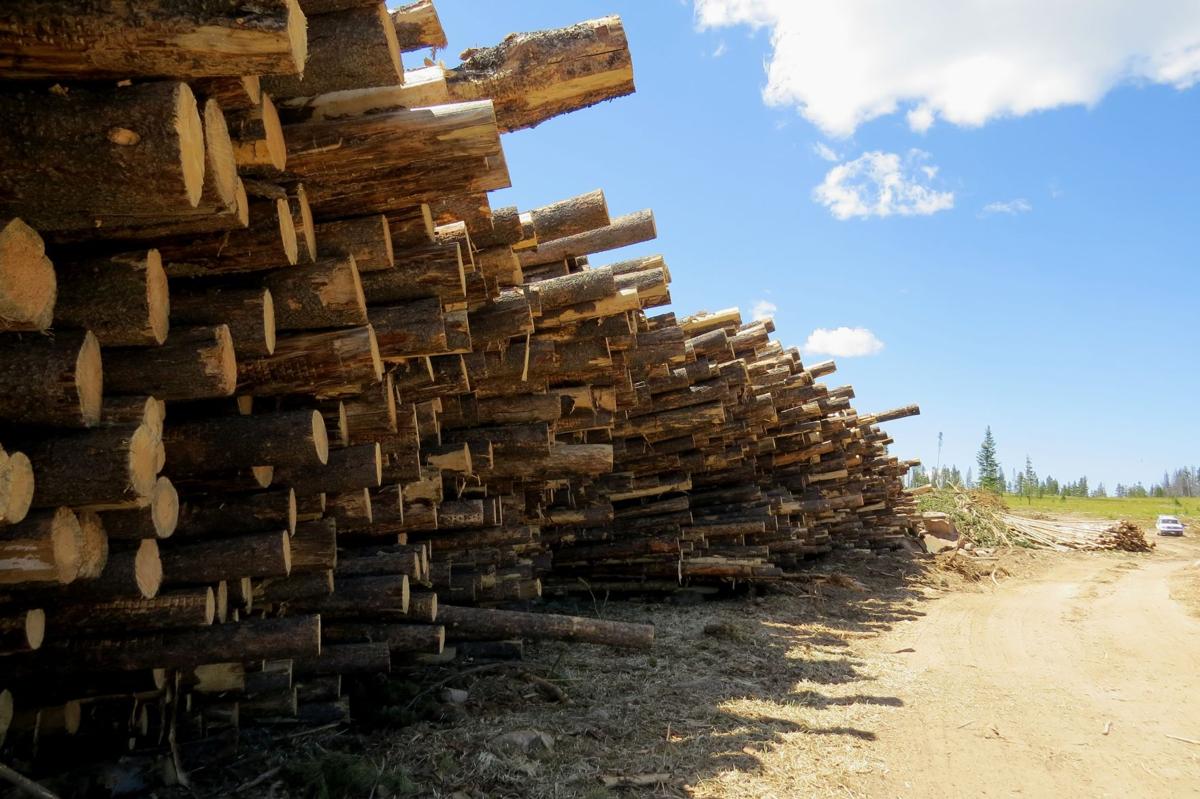 A federal judge has denied the request of two environmental groups to temporarily halt logging near Helena as the court considers a lawsuit challenging a major forestry project.
The 17,500-acre project's goals center on wildfire mitigation including fuel breaks where firefighters may be safely inserted if a wildfire were to threaten Helena and houses south and west of the city. Contractors began logging on two federal timber sales this spring as part of the project, and the Forest Service plans to use extensive prescribed burning both in and off of areas of timber harvest.
Two lawsuits, which have since been combined, challenge aspects of the Ten Mile-South Helena Project.
In denying the request to halt the project as the lawsuit plays out, Christensen found that the alliance and council waited too long to file its lawsuit. Citing issues finding legal counsel, the lawsuit and request to temporarily halt the project came after logging and other activities had begun. But the delay "undercut their claim of imminent harm," the judge ruled.
"Being experienced environmental litigants, plaintiffs should have known of the project and its impending timeline in the spring," Christensen wrote. "Ground operations began in late June and early July. Although Plaintiffs could have filed suit when Helena Hunters did in mid-March, they waited three months to file and then another two months to seek emergency relief. The delay of even a few months – significant months in terms of project implementation – is a significant delay in the life of a timber sale operation."
Christensen further found that the alliance and council did not fully allege harm to grizzly bears if the project proceeds during trial.
"Plaintiffs do not assert that grizzly bears or their habitat are likely to be irreparably harmed if the project is allowed to continue during the pendency of this litigation," the judge wrote. "Nor can the court find evidence of irreparable harm to the species, given that the Ten Mile Project is located in a grizzly bear linkage zone (which is critical to the species survival in the long term) but the project's impacts are alleged to cause only short term."
Mike Garrity, executive director for the alliance, said Friday the group will not appeal the denial and is confident it will prevail when the court takes up the lawsuit in full.
Reporter Tom Kuglin can be reached at 447-4076 @IR_TomKuglin
Be the first to know
Get local news delivered to your inbox!