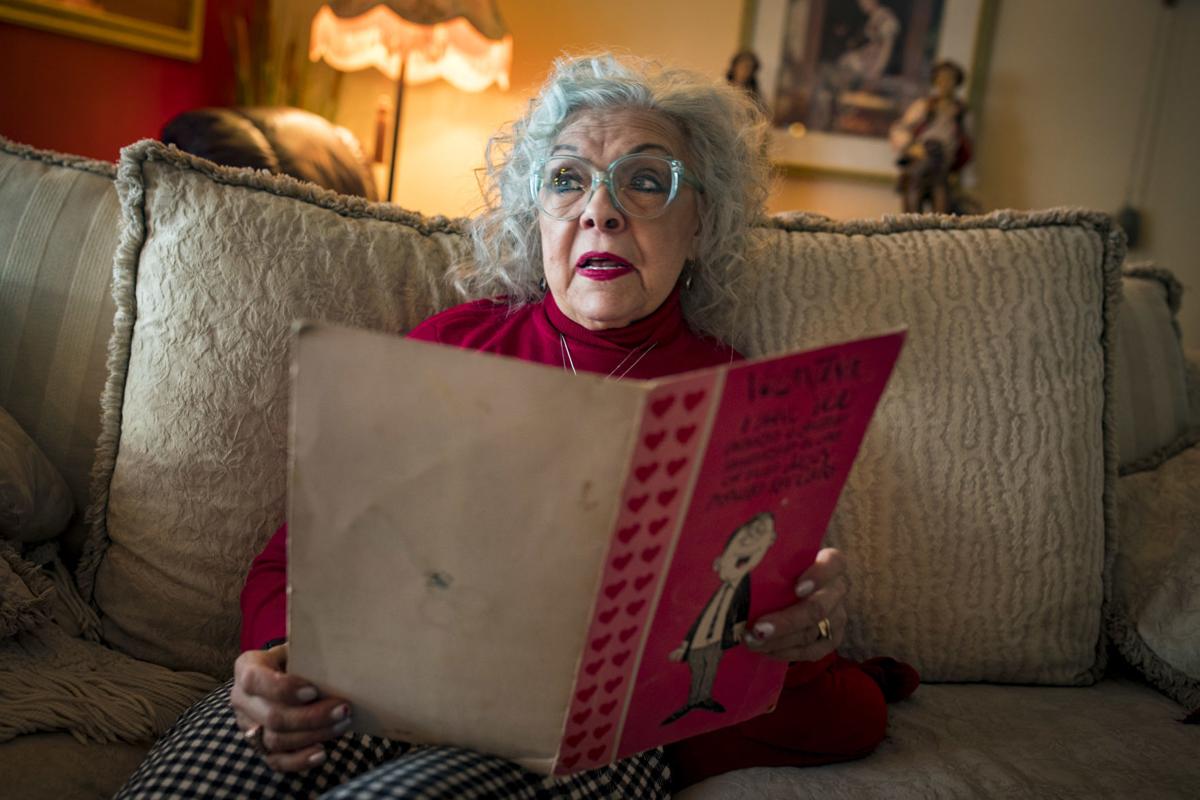 In a Valentine's Day card from 1966, a new poem stands out among other slanted lines of ink written over the past 54 years.
"This is a monumental year! In July, it will be 60 years since we said 'I do!' But you're still my special someone and, darling, I still love you!"
On Valentine's Day in 1966, Joyce Hartnett, now 79, decided to splurge and buy her husband, Jerry Hartnett, now 81, a $1 card at a Hallmark store in Billings and a new necktie. She slipped the tie inside the card and waited for Jerry's pleased reaction.
Instead, he asked her why she spent money on a card. Times were tough back then raising a family on one income, Joyce said.
"He could be romantic, but not if it costed too much money," Joyce said, giggling.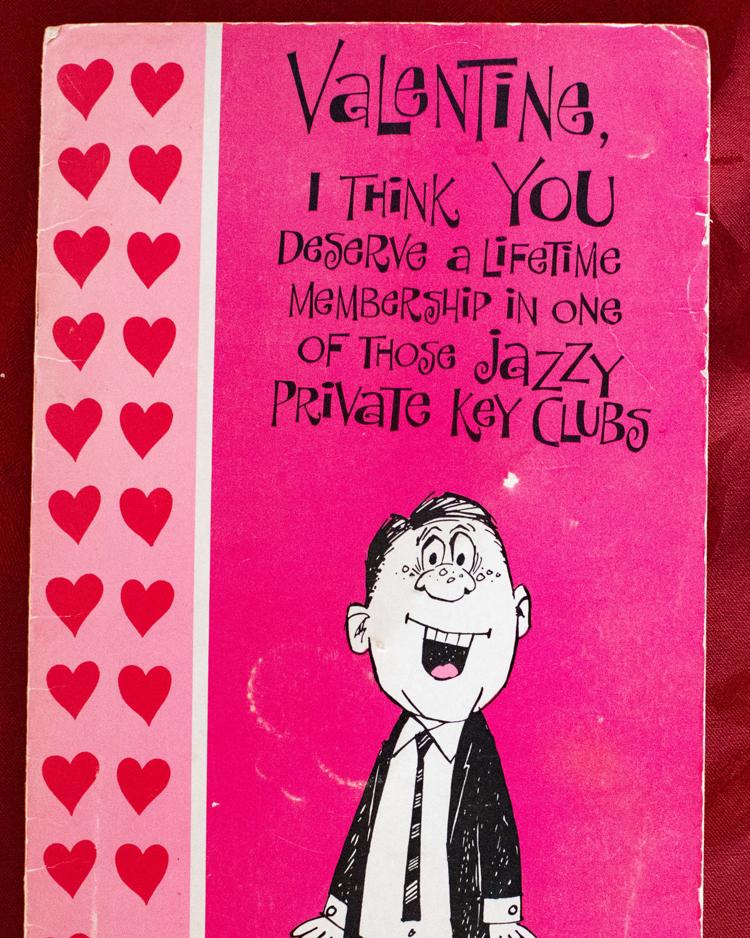 Ever since then, Joyce Hartnett has given her husband the same card every Valentine's Day with a new poem. At first, it was a joke, but soon it turned into tradition. In July, they'll celebrate their 60th wedding anniversary.
Each year, the poems commemorate another year married, slowly filling up the already sparse white space near the card's wrinkled corners. In past years, Joyce praised Jerry for his handyman work around the house and thanked him for times he's taken care of her after a surgery. Certain passages celebrate another anniversary, while others joke about getting older.
Joyce said she's gifted the card enough well over its value, but it will always be priceless to the couple.
You have free articles remaining.
"This is probably one of the cheapest cards in Billings right now," Joyce said. "It's probably priced at a penny or two."
When people ask how Jerry and Joyce met, Jerry says that he found her in his grandmother's basement.
In 1959, Jerry returned home from serving in the U.S. Marine Corps and found that 19-year-old Joyce was renting the basement of his grandmother's house for the summer. They soon married in 1960 and had four children.
Over the next few decades, Jerry worked for ExxonMobil's marketing department for 35 years where the family spent many Valentine's Days moving to places like Miles City, Texas, South Dakota, Wyoming and eventually returned to Billings.
Joyce dabbled in different hobbies and jobs, but poetry is her natural talent. Feb. 14 isn't the only day when Joyce puts pen to paper. For every occasion, whether it be a birthday, a retirement, a marriage or a funeral, Joyce writes 365 days a year, resulting in hundreds of handwritten and typed-out poems stacked together.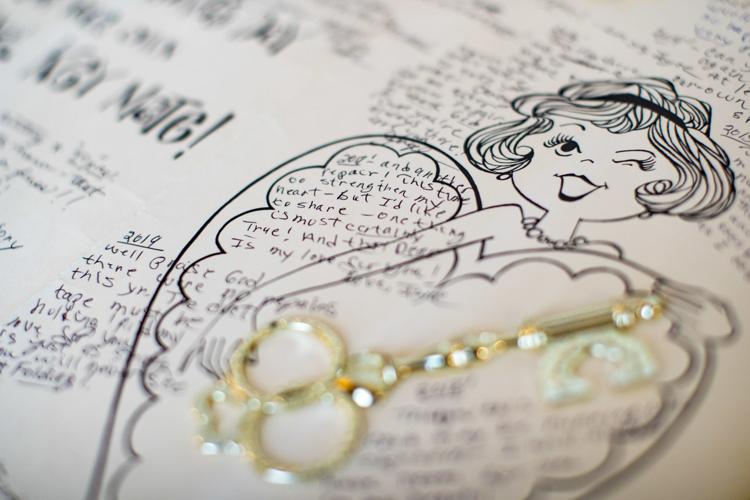 She gains inspiration from many everyday events, composing verse when her father-in-law bought a new car and when she was ticketed for driving 36 mph in a 25 mph zone. She's even sewn a poem in a red fabric and lace heart frame and on aprons, according to a Billings Gazette article published about Joyce in 1983.
A passage from 2018 in the card is a reminder that the love poems will continue even after the spaces are filled.
"Though this card may be running out of room, I will always have room for you in my heart!"
Be the first to know
Get local news delivered to your inbox!