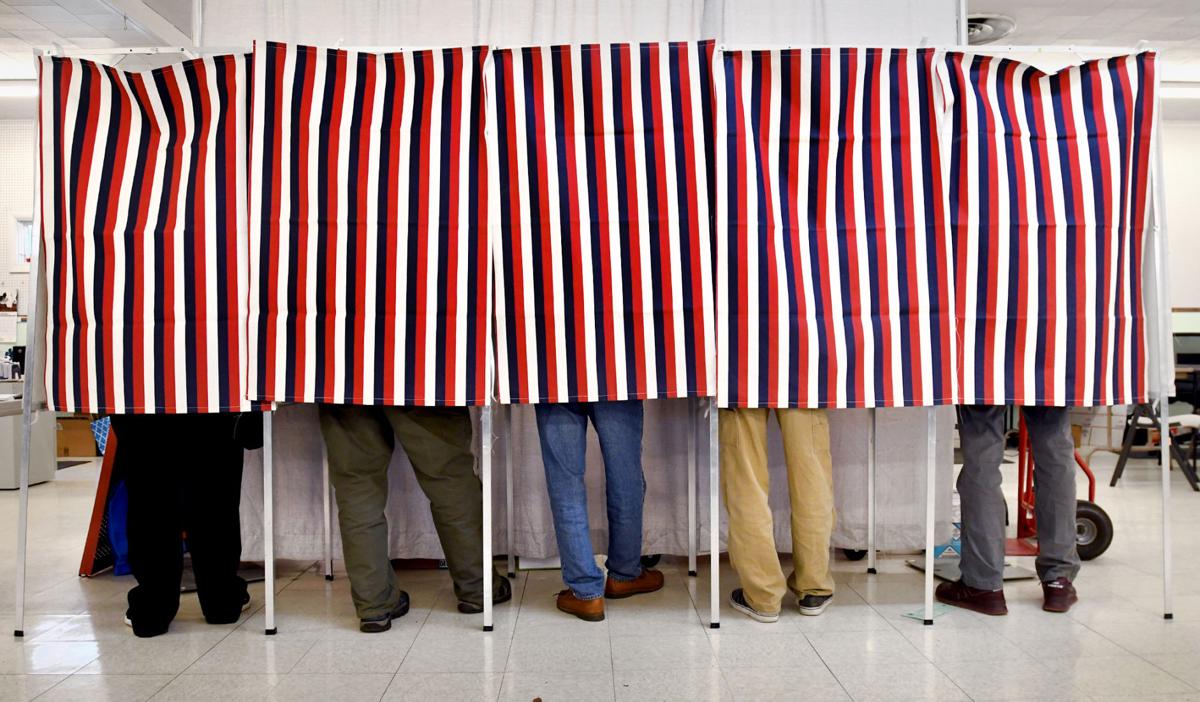 Though just a week ago the upcoming 2020 primaries seemed like the biggest news going in Montana, the arrival of coronavirus in the state has quickly consumed day-to-day life. But campaign finance filing deadlines are campaign finance filing deadlines, and governor candidates announced their hauls for the first quarter of the year Friday, news that would have made a much bigger splash earlier in the year.
The governor's office is open this year as Gov. Steve Bullock, a Democrat, is termed out from running again. Democrats have held the position for what will be the last 16 years by the time Bullock leaves office in January 2021.
On the Democratic side are Lt. Gov. Mike Cooney and Whitney Williams, a Missoula businesswoman and daughter of two prominent Democratic politicians.
Williams posted a more moderate quarter than her first fundraising splash, pulling in $231,864 between Jan. 1-March 15. Williams' first report of her campaign, when she raised $439,000, drew lots of attention for the first-time candidate, though many big-dollar contributors maxed out. To date she's brought in about $670,860.
"I am honored to continue to have the support of so many people as we work to win in November," Williams said in an emailed statement. "As we move our events and interactions online, we look forward to continuing to talk to Montanans about the issues that they care about most, like education, prescription drug prices, and concerns about the corona pandemic."
Cooney's campaign reported raising $245,000 in the first quarter of this year, bringing in nearly $700,000 so far. Cooney's campaign said his average donation was $37.
"I'm proud to be running a campaign fueled by Montanans all across the state. Together we're steadily building the strongest statewide campaign with the energy, momentum and support Democrats need to win the governor's office this November," Cooney said in an emailed statement.
Cooney ended this period with $200,000 cash on hand for the primary and $60,000 for the general. Williams reported $65,945 on hand for the primary and $190,350 for the general.
On the Republican side of the primary are U.S. Rep. Greg Gianforte, state Attorney General Tim Fox and state Sen. Al Olszewski.
Gianforte's campaign said Friday it raised just less than $400,000 over the quarter, bringing its campaign total to $1.8 million. He's loaned his campaign $500,000. His campaign had a combined primary and general tally of $890,069 cash on hand.
"The outpouring of enthusiasm and financial support for Greg's campaign clearly demonstrates Montanans of all political stripes are excited about the prospect of a Gov. Greg Gianforte," campaign manager Jake Eaton said in an email Friday.
Fox did not provide numbers Friday and hadn't filed his report with the state Commissioner of Political Practices by press time. Before this deadline, he'd raised about $566,000.
Olszewski reported raising $41,617, bringing his total for the campaign to about $271,600.
Green Party candidate Robert Barb and Libertarian candidate Lyman Bishop had also not filed reports by press time.
Campaign finance reports could look dramatically different in the future, as candidates are canceling in-person fundraisers amid the coronavirus pandemic and moving to online asks for contributions. Earlier this month after Montana's first several COVID-19 cases were announced, candidates including Williams moved to call for a June primary conducted by mail. Secretary of State Corey Stapleton said this week he was taking a "pause" to consider options, and Bullock said Friday he'd not made any decisions about any changes to the primary. 
Montanans can request an absentee ballot to vote by mail, and in the 2018 general election more than 71% voted that way.
Get Government & Politics updates in your inbox!
Stay up-to-date on the latest in local and national government and political topics with our newsletter.