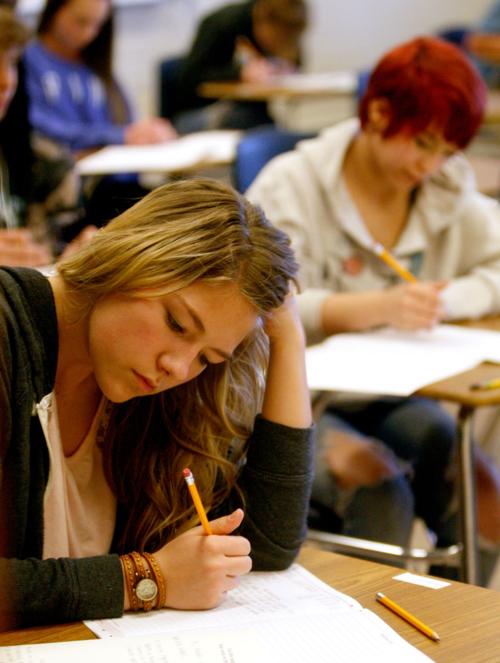 Federal education officials announced Friday they will grant sweeping state testing waivers, a shift from just a week earlier and a sign of how quickly the COVID-19 pandemic has changed the education landscape in Montana and the U.S.
Montana officials had previously announced they would seek an exception from federally required standardized tests for this school year. Gov. Steve Bullock has ordered schools shuttered through March 27, and local officials expect the closure to last longer. 
Kids in grades 3-8 usually take Smarter Balanced tests in the spring, and high school juniors take the ACT, a college entrance exam. 
Pressure had been rising on Secretary of Education Betsy DeVos to grant statewide waivers for tests required by the Every Student Succeeds Act. The Department of Education said it was open to district-level waivers earlier in March, before most public schools in the U.S. closed for weeks or months. 
Many schools, including those in Montana, are putting plans in place for long-term remote learning programs. 
"Students need to be focused on staying healthy and continuing to learn. Teachers need to be able to focus on remote learning and other adaptations," said DeVos in a Friday statement. "Neither students nor teachers need to be focused on high-stakes tests during this difficult time. Students are simply too unlikely to be able to perform their best in this environment."
Test scores factor heavily in how the state of Montana rates schools under the Every Student Succeeds Act. Schools aren't hit with penalties like reduced funding for low scores; rather, they are tabbed for further resources from the state to try to improve education.
However, questions about testing remain, especially for high schoolers. The ACT doubles as a college entrance exam; the companies that run that test and the SAT have announced delays in test schedules. It's unclear how that could affect high schoolers' college ambitions. Montana K-12 officials have said they'll consult that state's higher education officials. 
Get Government & Politics updates in your inbox!
Stay up-to-date on the latest in local and national government and political topics with our newsletter.