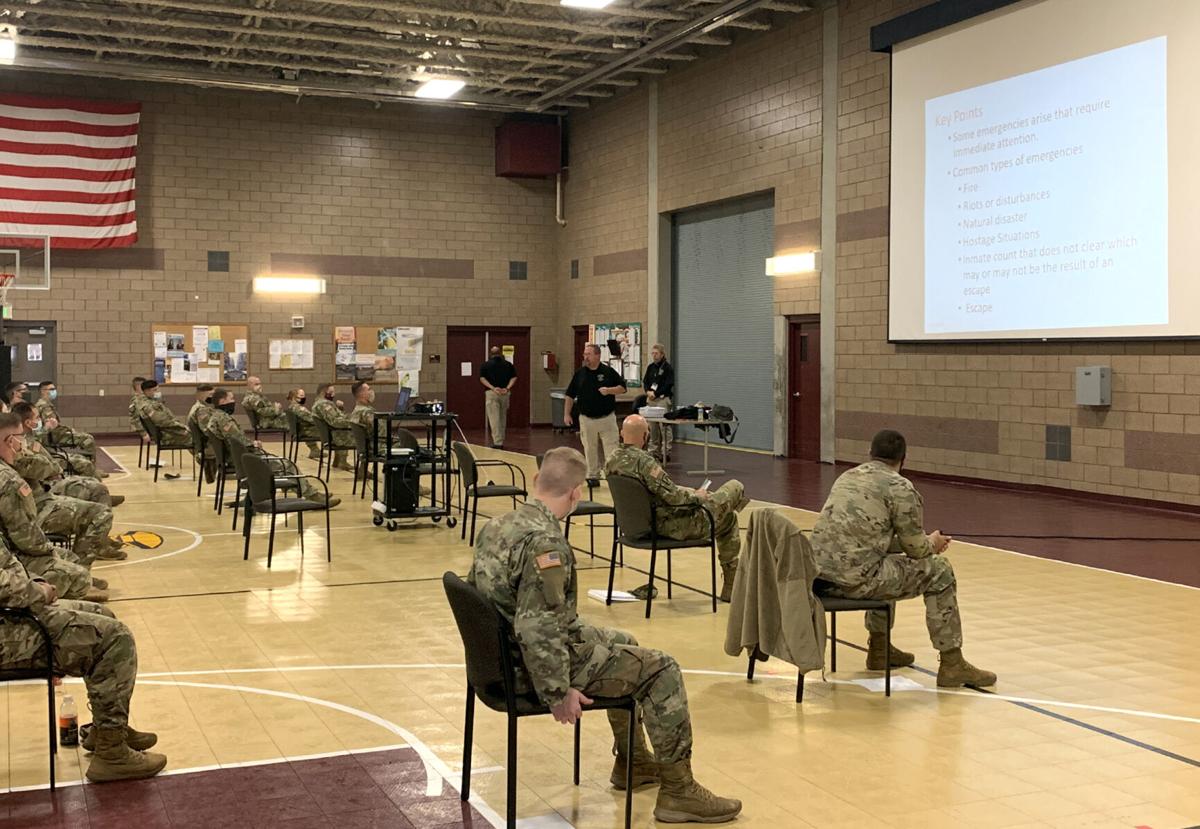 The COVID-19 at the Montana Women's Prison in Billings jumped from 5 to 48 over the weekend, according to a Montana Department of Corrections tally posted online late Monday.
Twelve staff at Montana Women's Prison have also tested positive for the virus, according to the department.
Montana State Prison, the state facility which houses male inmates near Deer Lodge, saw its own coronavirus case count top 200. The state prison saw its first cases in mid-October; on Monday the Department of Corrections listed its total at 203. Fourteen additional staff have tested positive since Friday's count, for a new total of 75. The facility has a total of 701 staff and an inmate population of 1,407.  
Three inmates at Montana State Prison have died since the outbreak there was announced, although the Montana Department of Corrections has not tied their deaths to the virus; on the department's COVID-19 reporting page, the COVID-19-related deaths count is still at zero for inmates and staff.
Five inmates from the men's prison were hospitalized Tuesday, Montana Department of Corrections spokeswoman Carolynn Bright said. No inmates from the COVID-19 cluster at the Montana Women's Prison were hospitalized on Tuesday, Bright said.
Crossroads Correctional Center has so far seen the greatest COVID-19 breach of any secure prison facility in the state with 255 cases and a test positivity rate of 43% earlier this month. The cumulative 255 tally, however, has not been updated over the past week. Bright said Tuesday 254 inmates at Crossroads have recovered from the virus, while one remains hospitalized.
While the last tests were conducted at the Shelby prison on Oct. 8 and 9, a spokesman for CoreCivic, the company operating Crossroads, said Tuesday that "It would be inaccurate to state that testing has 'stopped,' as the need and basis for testing is continually being evaluated by all parties involved."
Blair Tomscheck, interim Toole County Health Director, told the Missoulian there are plans to continue testing at the prison outside of town.
"In order to do mass testing it takes a lot of effort, the whole system gets changed up," Tomscheck said. "The whole process is a blend of all parties, all partnerships to get it done."
Toole County had 112 active cases on Tuesday, according to the state's tally, although that level of government COVID-19 reporting is often incongruent with local counts. Tomscheck on Tuesday said she did not have a local tally, citing numbers not completed in coordination with the Montana Department of Corrections. 
The Montana National Guard conducted training with Montana State Prison staff Sunday at Fort Harrison near Helena, Major Dan Bushnell said Tuesday. Sixty-six soldiers arrived at the prison on Monday and were scheduled to begin their mission on Tuesday. That mission includes not a law-enforcement role but to assist with mail, laundry, inmate counts and delivering meals while prison staff handle duties that include interactions with inmates. 
Powell County, where the state prison is located, had 70 active cases outside the prison, the local Office of Emergency Management said in a social media post on Monday. 
State officials on Tuesday reported 855 new cases of the coronavirus across the state, the third day to top 800 cases since the beginning of the pandemic. 
Get Government & Politics updates in your inbox!
Stay up-to-date on the latest in local and national government and political topics with our newsletter.