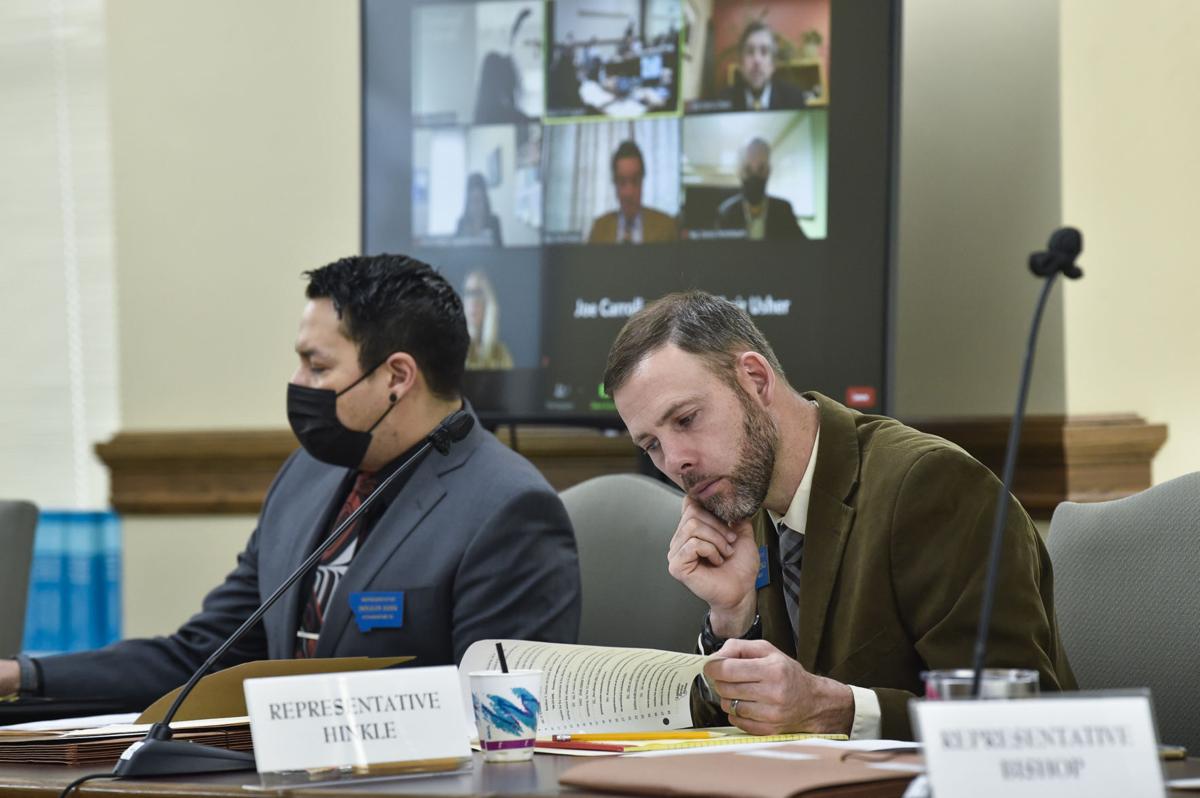 A bill prohibiting publicly accessible businesses and government agencies from denying access or goods to people on the basis of their vaccination status advanced on a preliminary vote in the House on Tuesday.
House Bill 703 passed second reading on a 58-42 vote, while another measure making it easier to get a medical vaccine exemption, House Bill 334 moved forward a 29-21 second reading vote in the Senate.
HB 703, sponsored by Rep. Jedediah Hinkle, R-Belgrade, focused his comment on vaccine passports, a concept being developed by some states, countries and businesses as a type of documentation required for people to travel or attend certain events to ensure they have immunity to the coronavirus that causes COVID-19.
Hinkle called this a potentially "slippery slope" to allowing governments or businesses to increasingly harvest personal medical data, including other types of vaccinations.
"I'm worried about my daughter and the type of culture she's going to grow up in if we for some reason as a family decide not to take an experimental vaccine approved on an emergency order," Hinkle said. "… Would we be prohibited from taking her to a ballgame or to a wedding, or conducting life as we see fit now?"
The House overwhelmingly passed an amendment that narrowed the scope of the bill, including a prohibition on government agencies connecting medical records to any other government-issued records or identification.
The amendment changed that to immunization records, as well as stripping out language that would have forbade the coercion of "an individual to receive any pharmaceutical produce or intervention." Opponents to the bill had argued that the latter provision would have eliminated the ability of courts to require that some defendants be medicated to stand trial.
Organizations representing hospitals and a range of medical professionals and providers opposed the bill last week during a committee hearing, arguing that it would limit the ability of those facilities to keep patients safe – particularly more vulnerable people living in group settings.
Montana law already provides exemptions for otherwise required vaccines for people that have a religious objection or for medical reasons, such as if the person has a history of allergic reactions to vaccines.
Rep. Laurie Bishop, D-Livingston, reiterated concerns she had previously expressed about similar legislation.
"I'm specifically concerned about child care, which was referenced as being a specific piece of that," Bishop said. "I think there are other aspects of this that are broad and could be troublesome, but that particular piece continues to be a real issue that I think has potentially an unintended impact on low-income families."
Hinkle described HB 703 as a "complementary" measure to House Bill 702, which cleared the House on Tuesday. That bill, which includes a prohibition on vaccination requirements imposed by employers and government agencies, passed third reading on a 62-33 vote.