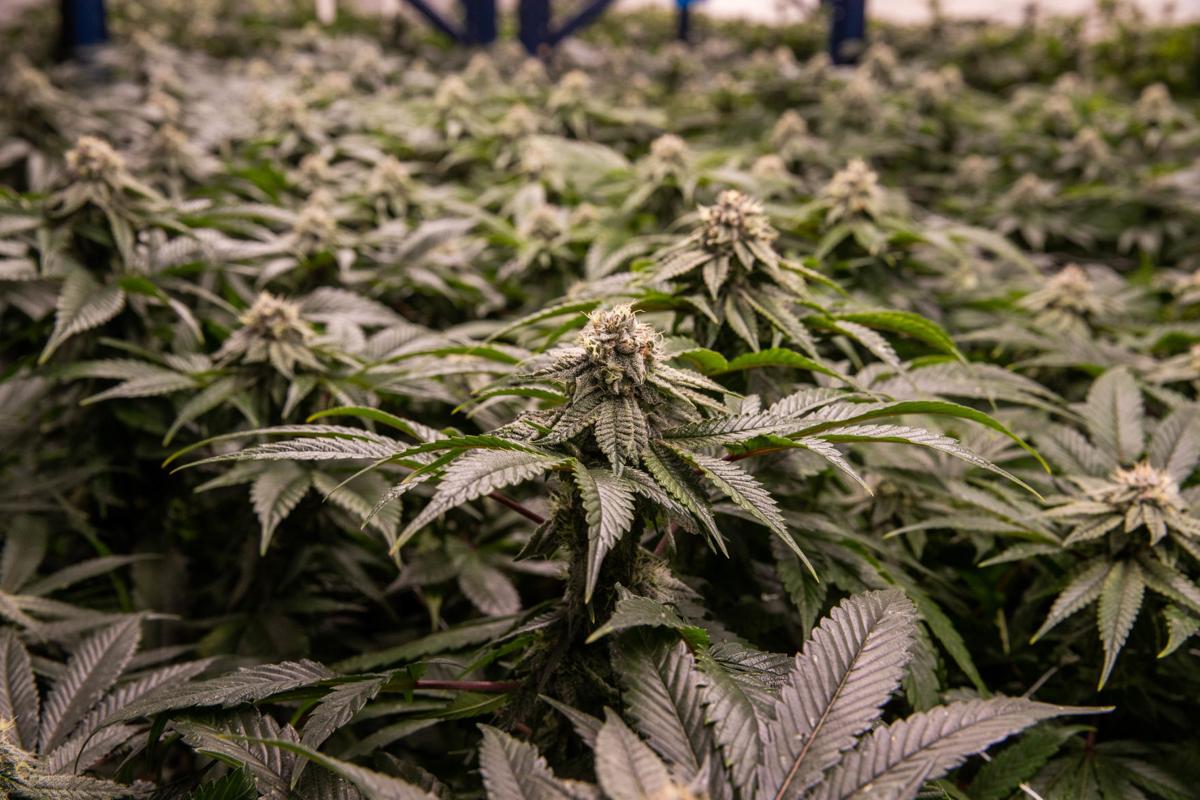 House Republicans on Tuesday endorsed all three GOP-sponsored marijuana implementation bills, meeting the party leadership's expectations to propel each proposal to the Senate.
After a rapid-fire round of amendments during the chamber's third floor session of the day, House bills 701, 707 and 670 still require third readings in the House on Wednesday before they will be passed over to the Senate. Thursday's transmittal deadline has kicked the process into high gear, which stirred some concern among several lawmakers that committees did not have time to properly vet the proposals and introduced some uncertainty as to the fate of each bill before the House floor vote on Tuesday.
Republicans have spent many months now rendering a more carefully regulated version of Initiative 190, the ballot measure 57% of voters passed to legalize marijuana last year, while Democrats have sought to amend the bills to align more closely with the initiative's language.
Republican legislative leaders on Tuesday, fearing consternation among some GOP lawmakers about the proposals now in hand could peel off enough votes to defeat the bills with Democrats as they nearly did last week, urged their ranks to stay the course and send all three to the Senate where more time exists beyond the Thursday deadline to tinker away.
"If we do not pass anything during this legislative session, I-190 is what we get," Majority Leader Sue Vinton, R-Billings, told House Republicans in a caucus session Tuesday afternoon. "I want to make clear: Your leadership wants all three of these bills to progress."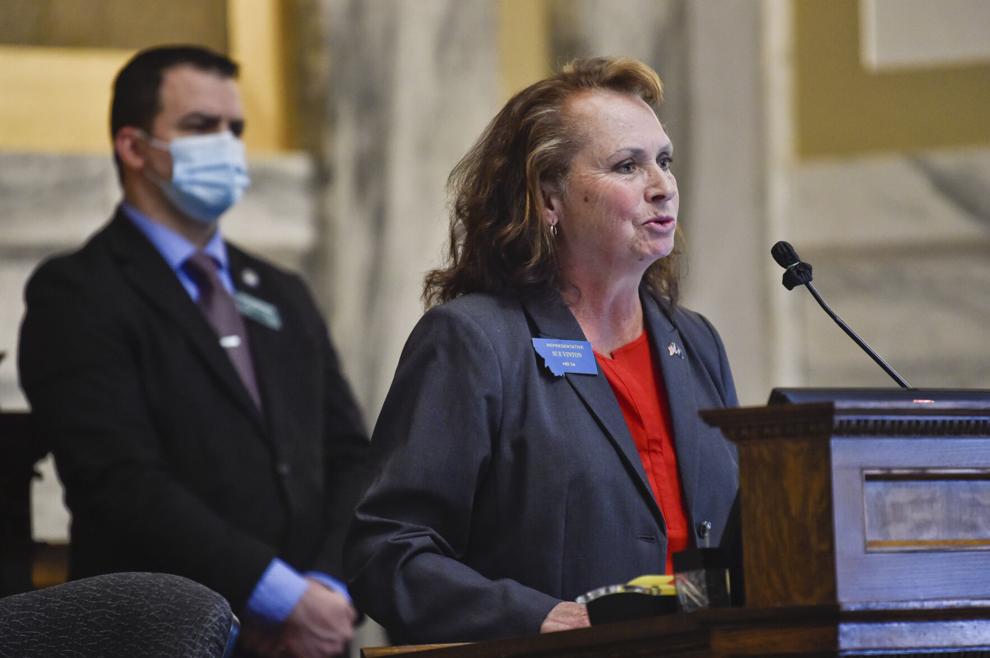 Vinton asked lawmakers to raise their hands to signal support after each sponsor made a quick speech on their bills — Rep. Mike Hopkins, R-Missoula, with House Bill 701; Rep. Brad Tschida, R-Missoula, with House Bill 707; Rep. Derek Skees, R-Kalispell, with House Bill 670. The tally showed wide support for HB 707 and HB 670, but some hesitation with HB 701, by far the largest proposal at 144 pages with which some Republican lawmakers raised issues last week.
"I don't think any of us are happy with the short time we had with this. In all reality we had five days," House Speaker Wylie Galt, R-Martinsdale, told the caucus. "So the reason that I am asking that we move all three of these, is that it gets more buy in and more people over in the Senate with their ideas moving."
In their own caucus, Democrats planned to vote against anything that didn't fall in line with the language in I-190.
Although there were no major structural changes to the bill, the House floor session saw 30 requested amendments proposed by both Democrats and Republicans for HB 701; 16 of them passed. Hopkins stood and spoke to each amendment, either signaling to Republicans to vote for or against, or simply asking them to vote their conscience.
Those amendments to HB 701 that failed included a repeal of the 4% tax on medical marijuana; switching local government's "opt-in" for recreational marijuana businesses back to opt-out, a provision in the ballot initiative; loosening up labeling rules to allow company logos on packaging; and restoring wildlife habitat funding, which would have seen roughly $18 million from recreational marijuana tax revenues before it was eliminated in HB 701.
The amendments to HB 701 that passed the House included eliminating a additional 5% local-option tax; funding for crisis intervention training for law enforcement; and removing provisions that would have allowed people to be denied adoption rights or access to an an organ transplant for marijuana use.
The bill passed second reading on a 59-41 vote in the House, a win for Republicans even after eight of their ranks broke with Democrats to vote against HB 701.
"As written, after the amendments today, there are key components that are missing," Rep. Katie Sullivan, D-Missoula, told the House floor Tuesday, citing funding for public lands, behavioral health and veterans' services. "There's a lot about I-190 that is no longer with the bill that voters supported."
The bill is hardly set in stone, however. The Senate will soon begin the process of molding the bill, and legislative leadership indicated Tuesday a conference committee is likely to be formed in order to reconcile disagreements on marijuana implementation between the House and Senate, both of which are controlled by Republicans.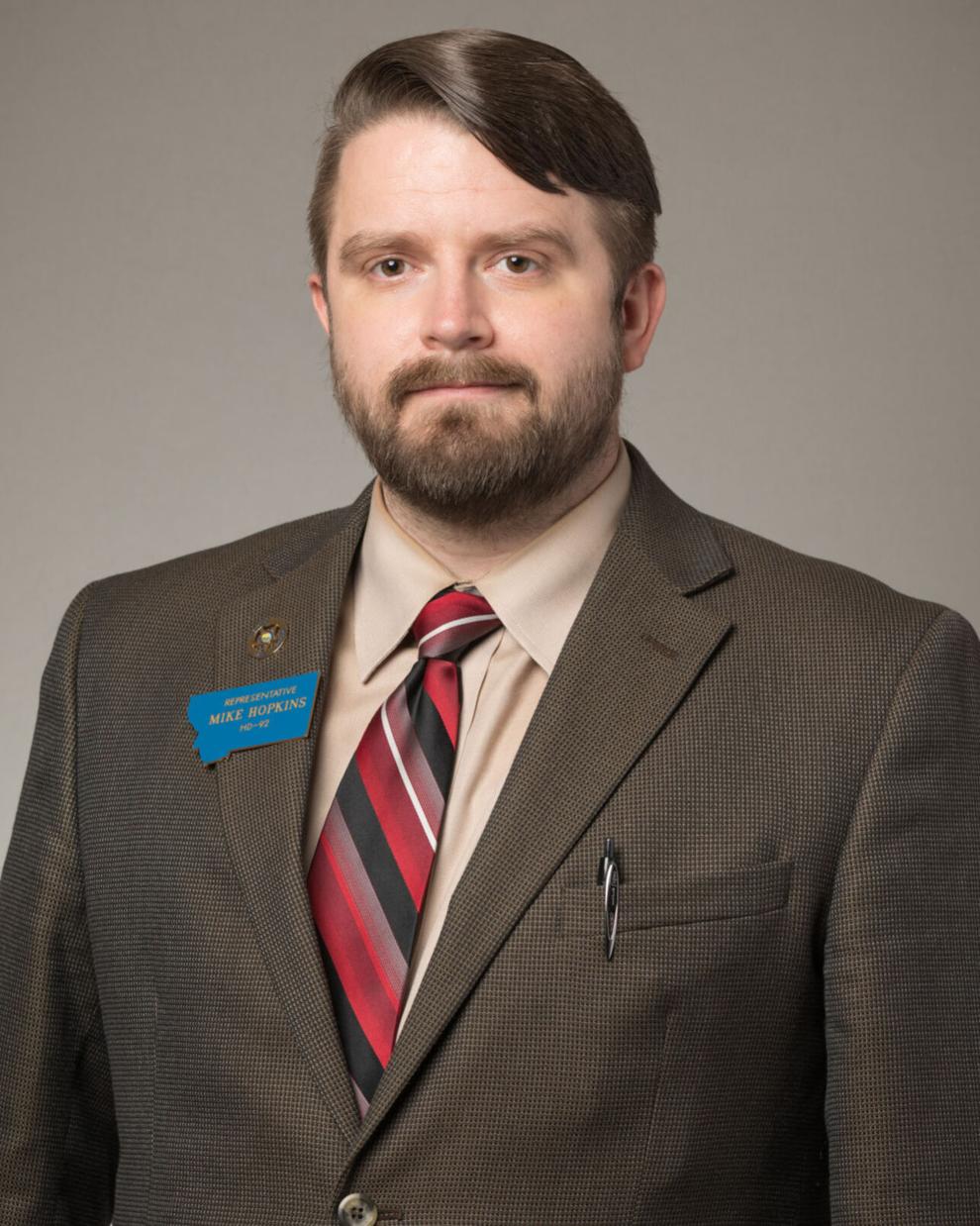 "When we walked in here at the beginning of this session, coming out of the election with I-190, the job set before us was delivering to the people of Montana a controlled, safe, responsible system for the implementation of adult-use marijuana," Hopkins told the House floor of the process still ahead. "By the time we walk out of these doors we will have fulfilled that requirement."
The two other marijuana implementation bills, HB 707 and HB 670, both cleared second reading in the House on party-line votes. Tschida's HB 707 would generate less than half the revenue, about $20 million by fiscal year 2025, as HB 701, which is projected to see $48 million by the same year. But Tschida seeks to focus the government oversight on the wholesaling transactions, where he believes the black market is most likely to exploit the new market.  
Skees' HB 670 is projected to generate roughly $39 million in tax revenue by fiscal year 2025, but directs one-third of all tax revenues to a trust fund account, the interest of which would pay for the social and economic costs of legalization, while the other two-thirds would pay off debt on the public employee retirement system. Skees has said the goal of his proposal is to refrain from growing new government programs with the new revenue streams. 
Both Skees and Tschida have floated the idea that the bills be blended into a single vessel to achieve the broadest support among Republicans. 
All three bills suggest retail would begin in March 2022.
All three bills will head to the House Appropriations Committee Wednesday morning for a final vetting by a committee in the lower chamber before they get a third reading on the House floor and are passed onto the Senate.