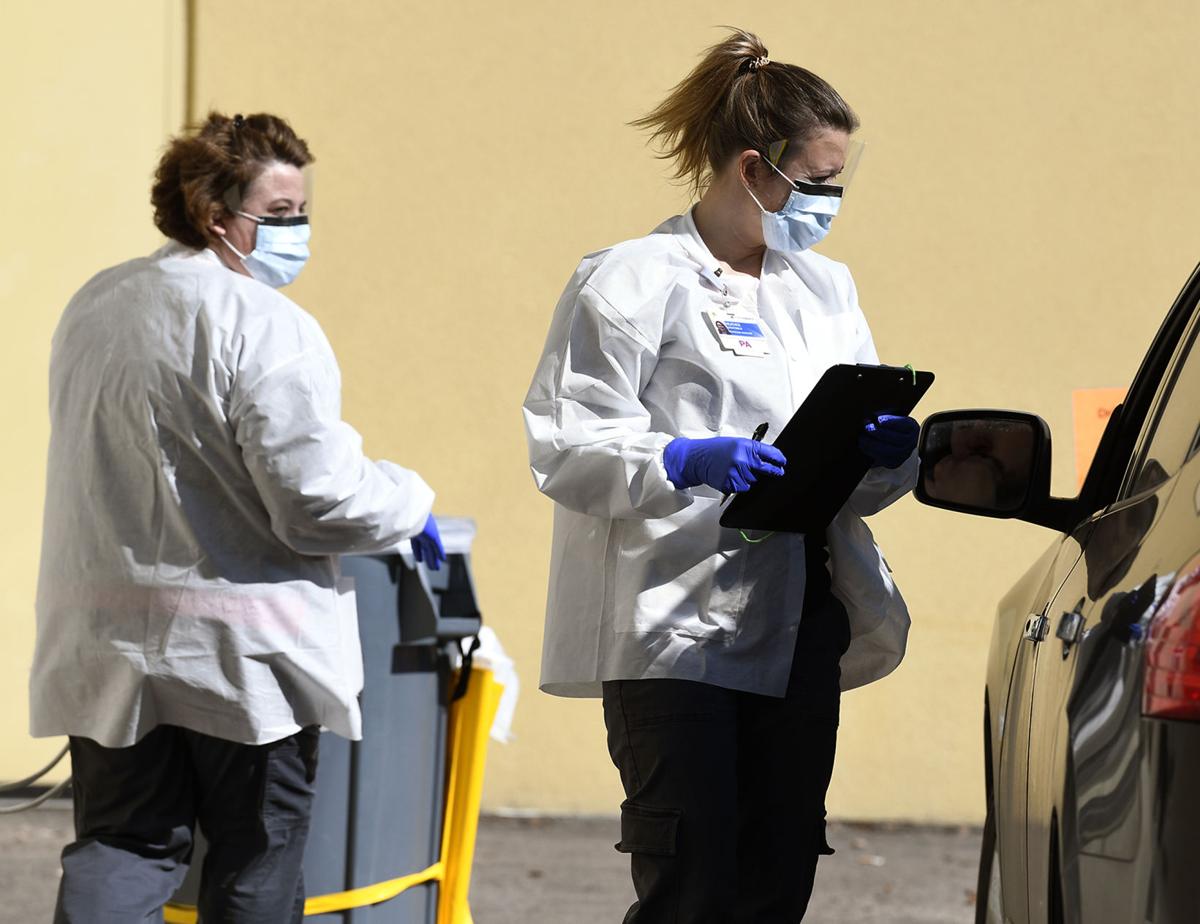 The state of Montana reached 45 COVID-19 cases Monday, adding 11 from the previous day's tally and six cases in Gallatin County, where the county health officer on Sunday said there was evidence of community spread.
Community spread means people who contracted the virus had no known contact with other sick people or close contacts of sick people.
Before Sunday, health officers around the state had mostly reported people who tested positive for COVID-19, the disease caused by the coronavirus, had traveled outside of Montana domestically or internationally, or attended the university system's Board of Regents meeting in Dillon on March 5, which is related to at least three confirmed cases.
On Monday, Flathead and Missoula counties also each added two cases, while Yellowstone added one. 
Gallatin County has more than double the number of cases of any other county, at 16.
Yellowstone County has fewer than half the number of cases as Gallatin, at seven. Missoula has six; Flathead has four; Cascade and Lewis and Clark each have three; Butte-Silver Bow has two; and Madison, Ravalli, Broadwater and Roosevelt each have one.
The state did not provide details about the cases, but the Kalispell City-County Health Department said their cases include a woman in her 30s and man in his 50s.
The state public health laboratory in Helena had processed 1,688 tests by 4:30 p.m. Monday, running an additional 152 since Sunday evening. Hospitals and providers, who decide when people are tested, can also send swabs to private labs, though the state has said the quickest turnaround is at the state lab.
Bullock on Monday announced additional measures that are meant to increase hospital space and medical supplies that would be available in the event of a spike in COVID-19 cases taxing the state's health care system.
"While it's paramount that Montanans stay vigilant with social distancing to slow the spread of COVID-19 and avoid burdening our health care system, we must also prepare for a potential surge in critically ill patients and ensure there is hospital space and supplies to respond," Bullock said in a press release.
Bullock's directive, issued under the authority of a state of emergency he declared earlier this month, will waive the bidding process normally required to procure or distribute emergency supplies or contract for additional space to care for patients.
It also gives facilities the ability to open bed space and equipment by waiving strict compliance with reporting requirements around the transfer of certain patients and easing the process for releasing patients and discharging them to their home communities to recover.
Earlier Monday, some of the state legislators most intimately involved with Montana's budget held a press call to offer reassurance that the state's fiscal reserves are in strong shape.
State Rep. Nancy Ballance, R-Hamilton, said Montana has reserves of $464 million from combined sources including the fire fund, the budget stabilization reserve and the general fund. 
Before the economy swung so dramatically for the worse over the last week or so, Ballance said revenues had been trending higher than legislative estimates, though now the expectation is for them to come in lower but still near what was projected.
"The state is in a good position," Ballance said. " … (Previous actions leave) us in a place where as ideas come forward, we have the ability to put money toward those ideas and help business, help families, help employees to get through this crisis."
While some are already asking if the state would need to go into a special session to deal with challenging financial times, the legislators on Monday's call said they didn't think it would happen, at this point. State law triggers budget cuts if the ending fund balance is expected to drop below 4% of annual appropriations, which would be about $100 million. That's what led to a special session in 2017.
State Sen. Ryan Osmundson, R-Buffalo, said he thinks the reserve situation is sufficient to ward off the need for a special session.
"With the state that we're in, it looks very good that we're not going to have to go back into session until 2021," Osmundson said. "The state is in a very good place. I think people can sleep easy. It's not like the state is running out of money at this point in time."
Last week Bullock also eased the path for people to apply for unemployment benefits. Ballance said Monday the state's unemployment insurance fund is at $360 million. The lowest point it's hit in recent years is $107 million back in 2011.
"We're feeling pretty good about that fund as well," Ballance said.
State Rep. Llew Jones, R-Conrad, said lawmakers in Montana, who are not in session now and have limited ability to act, have been been pressing to get their priorities heard with a fair amount of success. Jones said he wants to see support to keep small businesses afloat so people can have jobs to return to.
"For Montanans probably the best thing we can do is figure out a way to keep doing your jobs," Jones said. " … If we do not, this will be not just be a health care crisis but it'll be a very severe economic crisis. Montanans are strong, they're good at pivoting. I'm confident they can do this."
Concerned about COVID-19?
Sign up now to get the most recent coronavirus headlines and other important local and national news sent to your email inbox daily.