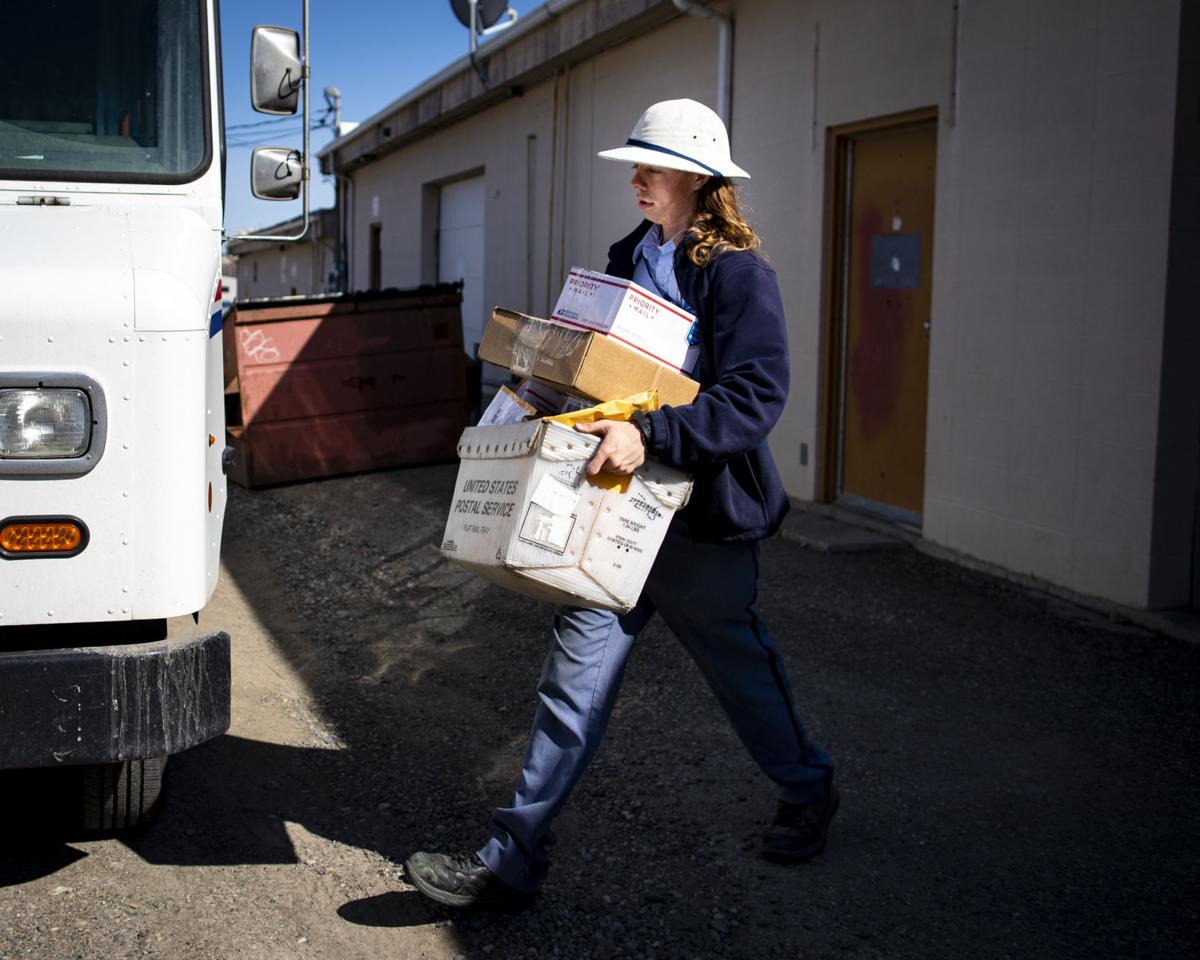 Following a rough year of delivery troubles, the U.S. Postal Service is poised for 10 years of restructuring including longer delivery times. That has letter carriers in Montana concerned.
Only in the last couple months have letter carriers seen a return to more normal delivery times after a year punctuated by intentional mail delays and consumer demand ratcheted up by COVID-era online shopping.
Now, USPS is rolling out a 10-year restructuring plan. The agency is seeking approval to slow down the mail, a change likely to delay 57% of Montana mail, according to an analysis by the Washington Post.
Wait a minute, say Montana postmen.
"Slowing the mail down? It doesn't make any sense," said Julie Quilliam, president of the Montana Association of Letter Carriers. "We will lose business if we go slower," she said of the Postal Service. "We will lose revenue and go deeper in debt."
It was at this time last year USPS rolled out a new policy requiring Postal Service workers in certain circumstances to leave mail behind as they went out on routes, the goal being to deploy mail trucks on time regardless of whether all the day's mail was loaded. Overtime was banned, as were extra trips to get late-arriving mail to customers on time.
The public responded by accusing Donald Trump fundraiser and Postmaster Louis DeJoy of monkeywrenching the mail service ahead of the general election. Then-Montana governor Steve Bullock sued DeJoy over the changes, citing mail delays and concerns about a fair election if mail ballot delivery wasn't timely. Montana shifted to voting by mail almost completely during the pandemic.
Those policies were eventually dropped after sparking public outrage not only over late letters, but also because of the removal of curbside mail drop boxes, as well as mail sorting equipment from postal facilities. The drop boxes were returned. 
Montana postal workers rallied in protest.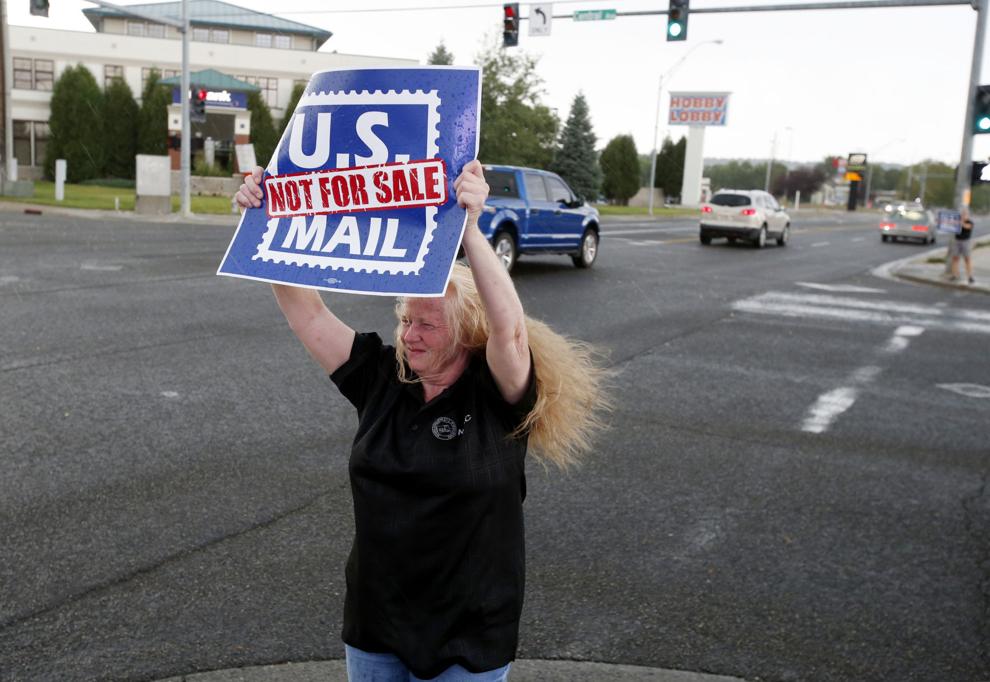 Earlier this year, DeJoy told the House Oversight Committee that USPS struggled through the pandemic, like all organizations, often with too few people to deliver the mail. The level of service provided by USPS has been deteriorating for years, DeJoy said, and didn't start in 2020. USPS is supposed to be self-sustaining, which is going to require changes in service and increased rates, he said.
The proposed 10-year restructuring, intended to stem USPS financial problems, comes just as the mail service in the state and nationally is improving. The WestPac regional office reported no mail delays in the Billings and the surrounding area, for example. The government agency wouldn't release delivery data for the state, calling the information a "trade secret" available only by public records request.
The inspector general for the Postal Service told a Senate committee this week that the changes weren't likely to produce cost savings.
"Large network changes are complex in nature and there's a risk that implementation could result in regional or widespread service issues," Inspector General Tammy Whitcomb testified. "Our work has revealed that when the Postal Service implements network changes it often has not been able to realize the projected cost savings, even when service was reduced."
The Postal Service is in financial trouble. The agency was short $9.2 billion in federal fiscal year 2020, this on top of $87 billion in shortfalls over the previous 14 years. Much of that loss stems from a 2006 Congressional requirement that the Postal Service prefund employee retirement benefits 50 years into the future. The prefund mandate has cost USPS $153 billion since fiscal year 2007 according to USPS.
No other agency has the same prefunding mandate as USPS, Whitcomb said.
"The Postal Service is proof prefunding requirement is like no other. It has requirements that no one else has, has to meet," Whitcomb said. "We also compared funding levels with others, military, state, fortune 1000 companies, and found that the Postal Service, in 2017 at least, had greater funding of health care benefits by percentage than any of the others."
There have been several bills to repeal the prefunded retirement mandate, though none have been given much consideration. Most recently U.S. Sen. Steve Daines, a Montana Republican, has introduced bills to repeal the mandate. He has one now that could become part of a larger Postal Service reform package.
The larger USPS reform bill by Sen. Gary Peters, a Michigan Democrat, directs $46 billion to USPS for operation costs over a decade, while also repealing a retiree health care mandate. The bill also requires retiring postal workers to enroll in Medicare, which currently USPS pays into but retirees don't have to use. The Daines bill, co-sponsored by Sen. Brian Schatz, a Hawaii Democrat, is likely to get logrolled into the Peters bill.