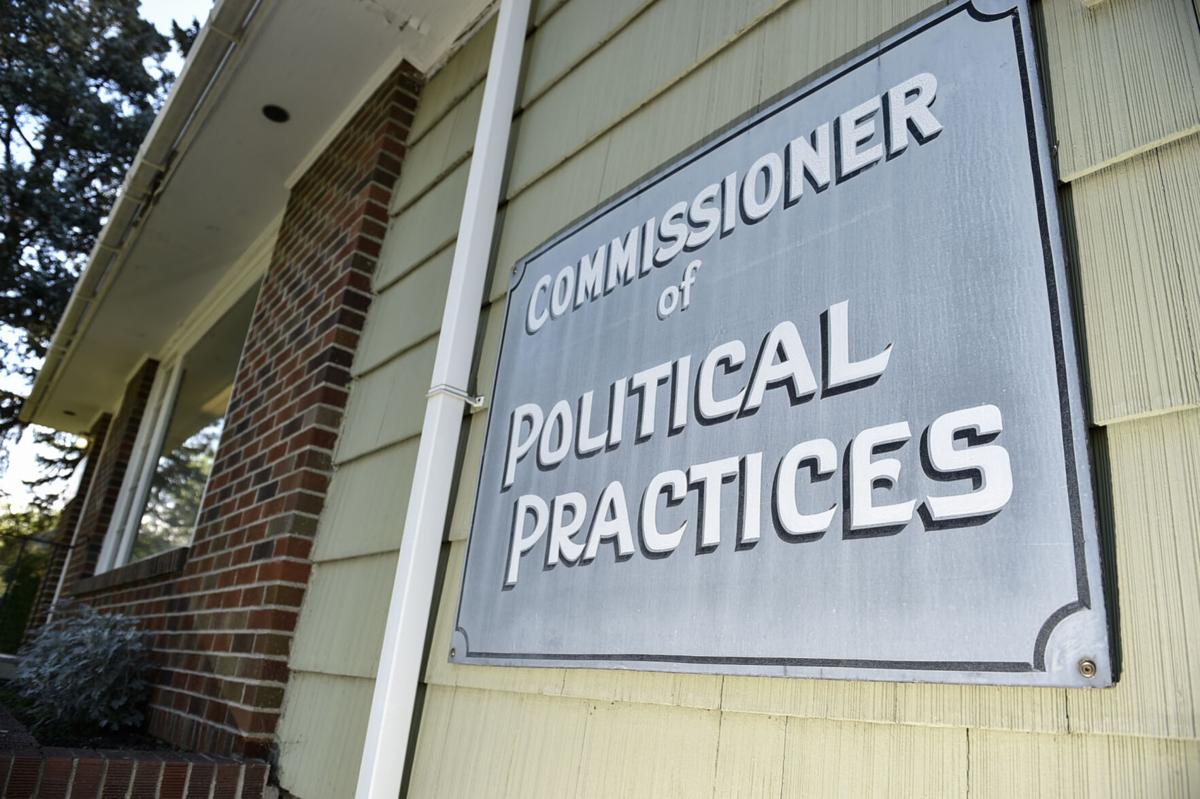 Advocacy groups, corporations, government agencies and others reported nearly $7 million in lobbying efforts to influence Montana's political process during this year's legislative session.
That amounts to an average of $46,000 worth of arguments, dinners, drinks and other tools of persuasion for each of the 150 lawmakers who convened in Helena from January through April.
State law requires any person or entity who spent at least $2,650 on lobbying must report how much they paid for the effort, who lobbied on their behalf and what bills they focused on. But the Commissioner of Political Practices — the office tasked with enforcing that reporting system — stopped its practice of compiling that information in a single database in 2019.
Corporations and other business-aligned groups accounted for half of the total spending this year, unsurprisingly led by industries with the biggest financial stake in legislation winding through the halls of the Capitol.
With several major bills revolving around the future of the Colstrip Power Plant, energy companies were some of the top spenders this session, contributing more than $600,000 to the reported lobbying total.
And while they received less attention, a number of impactful bills affecting tort reform and related issues attracted the attention of the insurance industry — to the tune of $392,000. Hospitals and others in the health care industry contributed $343,000. The pharmaceutical industry chipped in another $268,000.
Professional organizations, representing occupations from state highway troopers and trial lawyers to acupuncturists and airport managers, spent more than $500,000.
Environmental groups reported spending about $300,000, as did labor groups.
Lobbyists and their principals (the organization or other entity that hires a lobbyist) can choose to file their reports either electronically or via hard copy. Commissioner of Political Practices Jeff Mangan took office in 2017, and subsequently ended his predecessors' practice of entering data from hard copy submissions into the electronic database, citing the amount of staff time required to do so.
That means that information resides in either the COPP's electronic database or its online collection of scanned hard copies. But neither source is comprehensive, and getting a full picture of the session's reported lobbying efforts requires sifting through hundreds of documents submitted in paper format and then scanned and posted online to find spending for each principal, during each reporting period. Following recent upgrades to the electronic reporting system, Mangan estimated during a recent interview that 65 percent of lobbyists were now filing reports electronically, but noted that a mandate to do so would have to come from the Legislature.
For the Montana State News Bureau's analysis of the 2021 session, boiling down the more than 400 principals into broader categories during the session requires some subjective interpretation. Does CVS belong in the "pharmaceutical industry"? Would a group advocating for coal fall under "energy" or "mining"? Many of those principals didn't fit neatly into any single sector; the American Association of Retired Persons and the Montana Food Bank Network wound up in "other advocacy groups" for the State Bureau's analysis of the data.
But a rough breakdown of those principals into general categories offers a window into the relative intensity of their lobbying efforts. Montana lawmakers were tasked with making sense of the voters' decision in November to legalize recreational marijuana in the state. That industry, along with some opposed to legalization, poured in $130,000 to that end.
And other controversial industries maintained a significant presence in Helena, like gambling, which spent $126,000. Groups aligned with tobacco companies spent $82,000 to influence several bills related to the growing vape industry — though they were outspent by the Tobacco-Free Kids Action Fund, which mustered $94,000 to support its cause.
The public sector was also well-represented on the first and third floors of the Capitol. Local governments reported over $330,000 in spending — mainly the big cities in Montana, but also through organizations that represent all municipalities or counties across the state. More than a third of that total, for instance, came from the Montana Association of Counties.
State departments and agencies also routinely provide testimony as bills wind through the legislative process. Often they appear in an informational-only role, although they also take stances on bills during hearings. Altogether, they spent $154,000. The Department of Transportation, which cited dozens of associated bills it weighed in on and a slew of state employees as lobbyists, accounted for $76,000 of that total, although those employees appeared as informational witnesses on most of the bills listed.
Based on addresses listed for principals, out-of-state spending accounted for $2.8 million, from 29 states — although this is almost certainly an undercount, since many national organizations listed a Montana address. Nearly $300,000 in spending came from groups based in Washington D.C., while principals from Washington state, Texas and California each accounted for more than $200,000 in total spending.
Nearly two dozen principals reported spending more than $50,000 during the session. MACo was the top spender, reporting a total of $126,000. The other top five included Texas-based energy group Broad Reach Power; the D.C.-based Tobacco-Free Kids Action Fund; Charter Communications; and SEIU 775, a nationwide labor union of long-term care providers based in Washington state.