Montana's legislative leadership on Friday said they would seek additional information on the proposed investigation into Montana Attorney General Austin Knudsen's dispute with St. Peter's Health, a probe requested by Democratic legislative leaders.
House Speaker Wylie Galt, R-Martinsdale, and Senate President Mark Blasdel, R-Kalispell, on Friday sought parameters of the investigation requested a day earlier by House Minority Leader Kim Abbott, D-Helena, and Senate Minority Leader Jill Cohenour, D-East Helena. 
St. Peter's this week said its doctors were threatened and harassed by three public officials over the care of a COVID-19 patient who requested ivermectin, a drug not approved for the virus. The Attorney General's Office, after hearing from the patient's family, sent a trooper to the hospital to take reports. The Department of Justice confirmed Attorney General Austin Knudsen was one of the officials who spoke with hospital leaders; that conversation took place days after the trooper was sent to the hospital. The other two officials have not yet been named. 
The Attorney General's Office has, however, disputed the hospital's version of events, asserting an investigation is ongoing into "serious allegations" of patient abuse or neglect.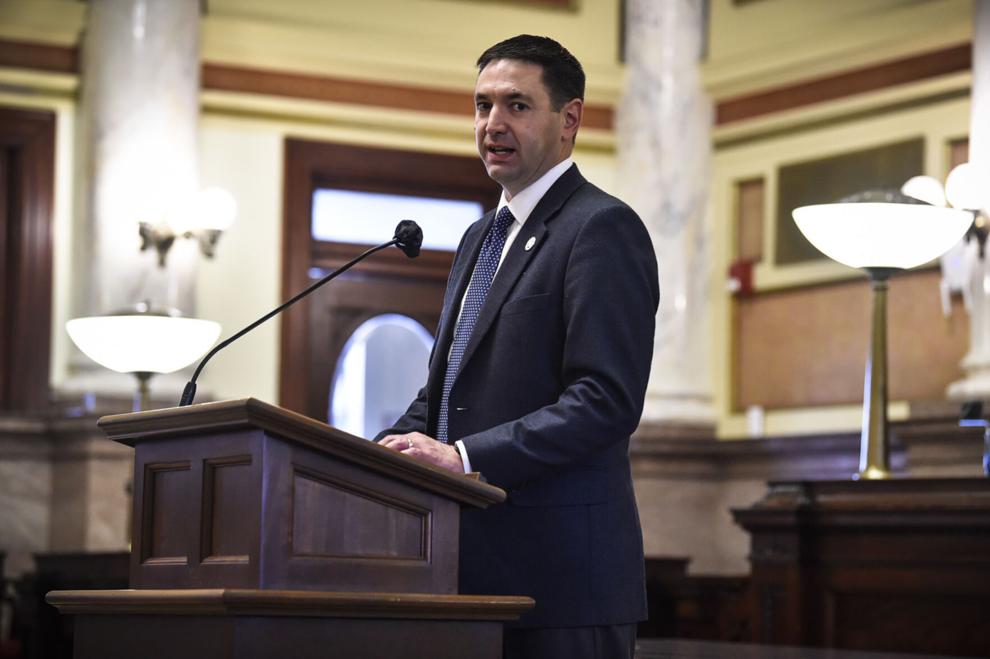 Abbott and Cohenour on Thursday asked legislative leaders to investigate questions of impropriety and abuse of power using the new special investigative counsel created by the Legislature earlier this year. Senate GOP Chief of Staff Abra Belke was hired into the job this summer. State law authorizes Belke to "inspect all records, books, and files of any department, agency commission, board or institution of the state of Montana."
In their response on Friday, Galt and Blasdel said they had been in contact with Belke about the proposed investigation. 
"To fully consider your request for an examination of records, we require additional information regarding the purpose, scope and method of the requested inquiry," Galt and Blasdel wrote in the joint letter. "The special counsel will be in touch with minority staff later today to discuss the next steps."
The Attorney General's Office did not return an email seeking comment on Friday's response to legislative Democrats.
"We look forward to a conversation with the President and the Speaker to discuss the scope of an investigation into the reports of abuse of power and state resources by Attorney General Knudsen," Abbott and Cohenour said in a joint statement Friday. "We believe this process should result in a thorough, nonpartisan exercise of Legislative oversight over the executive branch and we hope our Republican colleagues will work with us to ensure that happens."
Holly Michels talks about her coverage of St. Peter's Health, the hospital in Helena, saying their doctors and other staff were threatened and had their medical judgement questioned by three public officials, including Republican Attorney General Austin Knudsen.
A spokesperson for the Attorney General this week said the Department of Justice's Medicaid Fraud Control Unit has jurisdiction to investigate patient fraud and abuse in health care settings in disputing the Lewis and Clark County sheriff's concerns that the Attorney General may have overstepped his authority by sending a trooper to the hospital. State law limits the highway patrol's jurisdiction to offenses on highways, rest areas, and state highway properties adjacent to the highway.
The U.S. Department of Health and Human Services Office of Inspector General, which has oversight over the Medicaid Fraud Control Unit in all 50 states, told the Montana State News Bureau on Friday deploying the highway patrol trooper did not violate any federal requirements.
"The requirement that a State MFCU be a 'single, identifiable entity' has no bearing on how a State chooses to deploy its resources, outside the MFCU, to assist with the investigation of health care fraud or patient abuse," Melissa Rumley, a spokesperson for the Office of Inspector General, said in an email Friday.
This story has been changed to correct the date the attorney general spoke with hospital officials.