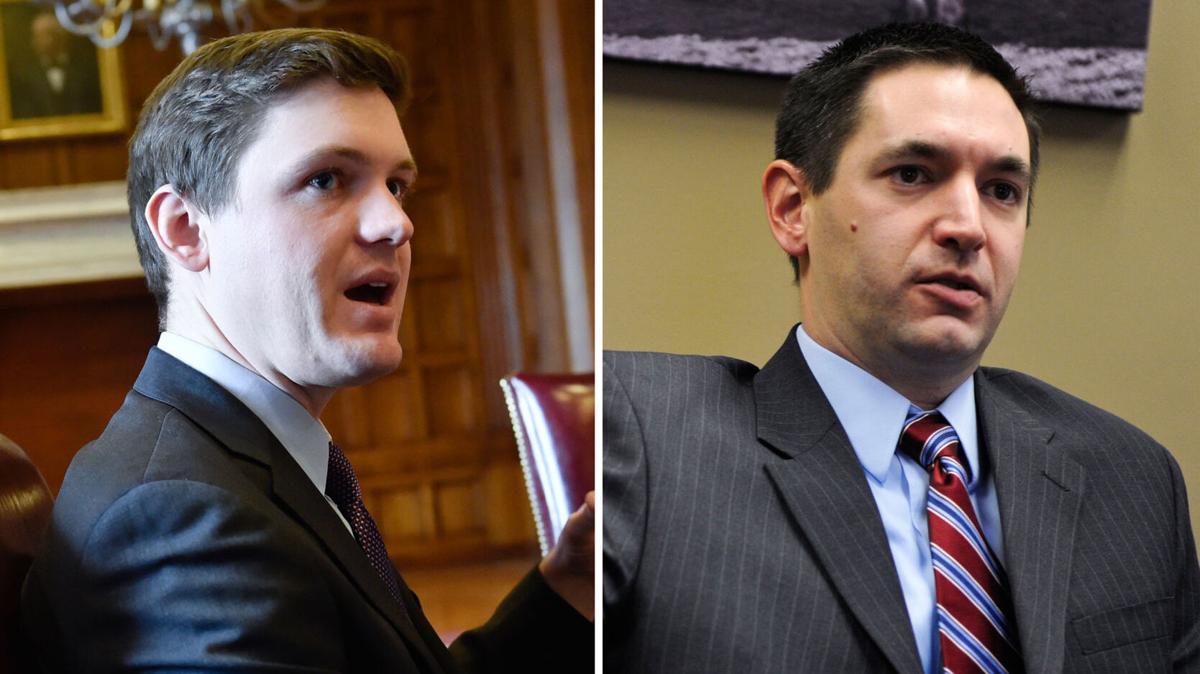 Republican attorney general candidate Austin Knudsen on Wednesday issued a heated response to his Democratic opponent's claim that contributions to Knudsen's campaign by a tobacco company being sued by the current Montana Attorney General creates a conflict of interest.
Raph Graybill on Tuesday drew the lines between the RJ Reynolds tobacco company's political action committee, Reynolds American Inc. PAC, and donations of $360 to both Knudsen's primary election and general election efforts. Whoever wins the race will inherit a lawsuit Montana Attorney General Tim Fox filed in April against several tobacco companies, R.J. Reynolds among them, to recover $43 million Fox said the industry illegally withheld from state. That sum is owed from a settlement agreement with the industry in the late 1990s.
Knudsen did not respond to two calls and voicemails requesting comment on Tuesday, but campaign strategist Jake Eaton supplied a reaction on Wednesday. 
"Raph is a desperate hypocrite, bemoaning corporate PAC money all the while accepting over $1 million in support from the Democrat Attorney General's Association — which is funded by corporate money," Knudsen said in a statement emailed by Eaton. "He's losing and desperately looking for new ways to distract voters from the fact that he's not qualified to be Attorney General — he's never prosecuted a criminal, never had a jury trial, and never even represented a private client in a Montana court."
The response did not include mention of RJ Reynolds or the company's contributions. The lawsuit Graybill mentioned is currently in the state Supreme Court.
Graybill's campaign responded with its own shots at Knudsen's qualifications for the Attorney General's Office. 
"Austin Knudsen isn't well known as a good lawyer, but he is well known for being in the pocket of special interest and tobacco lobbyists," Graybill said in response to Knudsen's comeback. "I beat big tobacco in court, like an attorney general should, in the kind of high stakes case Austin has no experience with. I've never taken corporate PAC money and never will, because I'm running to be an independent watchdog for Montanans — not a special interest lapdog."
Knudsen, the Roosevelt County Attorney and former two-term Speaker of the State House of Representatives, has focused his campaign on drug enforcement and crime prevention. Graybill, chief legal counsel for Gov. Steve Bullock, has said he views the office as more of a citizen advocate position to litigate issues like challenges to the Affordable Care Act.
Less than a month remains before the Nov. 3 election.
Get Election 2020 & Politics updates in your inbox!
Keep up on the latest in national and local politics as Election 2020 comes into focus.