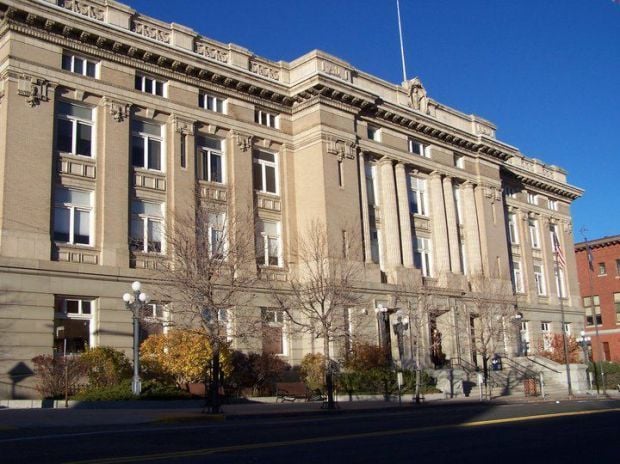 Glen Granger is retiring as judge of the Butte City Court with more than two years left in his elected term.
Granger said Monday he was at retirement age and after "30 years at the courthouse," it was time to leave.
Granger was first elected city judge in 2012 and easily won re-election in 2016 at age 59. He spent part of his career before that as a juvenile probation officer and chief juvenile probation officer for the Butte district. He has also served as a county commissioner.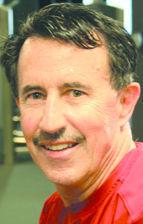 Butte's city judge oversees about 1,200 misdemeanor criminal cases and 3,000 traffic offenses each year. Those involving felonies are sent to District Court, and misdemeanors resulting from citations by the Montana Highway Patrol typically go to Justice Court.
Granger submitted a letter to Butte-Silver Bow commissioners and Chief Executive Dave Palmer dated June 5, saying it served "as official notice of my retirement with my last day of employment being June 30, 2018."
"I have thoroughly enjoyed all of my years with the Butte-Silver Bow Government," he wrote in the three-sentence letter. "I hope that this notice gives you ample time to interview and appoint a replacement for the remainder of my term."
Actually, commissioners don't have much time to advertise the position, interview applicants in public and appoint a new interim city judge if they want that person in office by July 1, the first Monday after Granger's last day June 30.
Council Chairman John Morgan said that's the goal.
"We are trying to fill this position ASAP so that the public does not see any downtime in the office," Morgan said Monday. "This person will hopefully be able to hit the ground running."
The job opening has been posted on the county's website and applications will be taken through noon Friday, June 22. Applications will then be forwarded to commissioners. The job pays $74,502 per year.
Morgan said he will ask that a special meeting of the council be set for June 26 so applicants can be interviewed in public. If commissioners get through them all, they could vote on an appointment that night.
You have free articles remaining.
If there are too many to interview in one night, they would continue the process on Wednesday night, June 27, and take action that night. The council regularly meets most Wednesday nights.
The appointment would run through November 2020, when the four-year post will again be on the ballot and voters will elect the city judge. But if events play out as they did several years ago, interest in just an interim job will be high.
Steve Kambich stepped down as Butte's city judge in December 2011 with a year left in his term, and 46 people initially applied for the job.
Kambich was accused of taking cash for dismissing traffic and other misdemeanor tickets, later pleaded guilty to a felony bribery charge, and was sentenced in federal court to five years of probation and ordered to pay $5,000 in restitution.
Six people who applied for his seat dropped out but over two days in January 2012, commissioners interviewed 21 of them in public one night and talked with the other 19 the next evening, some in the hallway during a power outage.
They tapped Butte attorney Daniel Sweeney, who ran for the post outright in the 2012 election but lost to Granger by 237 votes out of more than 17,700 cast. The job paid $66,023 then.
James Reavis, a defense attorney, ran for city judge in 2016 on the platform that he was the only candidate for the job with a law degree. He campaigned hard, running radio ads and knocking on thousands of doors, among other things, but got trounced.
Granger won 68 percent of 15,796 votes cast — a landslide in election terms.
Earlier this year, Granger started a new program allowing some adult misdemeanor offenders to perform community service work instead of paying hefty fines or doing more jail time.
Some misdemeanor offenses, including repeated thefts or first- and second-time partner or family member assaults, can carry jail terms of six months to a year and fines up to $1,500.
Other common misdemeanors the city judge oversees include driving with suspended or revoked licenses, shoplifting, disorderly conduct, contempt of court, and resisting arrest. Certain drug charges can be misdemeanors, too.
Morgan said Granger did a great job as city judge and was committed to the position.
"I had the pleasure of serving on council with Glen when I was first elected," Morgan said. "He showed me the ropes and is just a standup good guy. I wish him luck in his retirement and thank him for what he has done for Butte."