When asked The Question, Steve Bullock hammers in the caveats like ten-penny nails.
"2020 is a long way off."
"I'm lucky to have three more years to be governor of this state."
"I still have a lot to do right here."
But once the proprieties are observed, the interest in a larger goal — he's being widely talked about in national circles as a potential 2020 Democratic presidential nominee — rises quickly to the surface.
"Montana has a good story to tell," the governor said Tuesday in a one-on-one interview. (And he's formed a national PAC to tell that story.) "It's presumptuous to be talking about it, but at the same time it's interesting to get to be part of that conversation."
National pundits are waxing enthusiastic about the fact that Bullock, 51, won re-election to the governorship by four points in 2016, against a well-financed opponent who ran more ads than anyone in state history, in the same election in which Trump carried the state by 20 points.
He's the only Democrat from a red state that's being talked about in the quadrennial "who's out there in the hinterlands" parlor game. He's also much younger than the Joe Biden-Elizabeth Warren-Bernie Sanders troika and probably more able to unify the party than Sens. Kamala Harris of California or Amy Klobuchar of Minnesota, two others who have received some early notice. Politico's Bill Scher wrote recently, "Beyond a cloying folksiness, Bullock (maps) out a strategy for erasing the classic partisan dividing lines."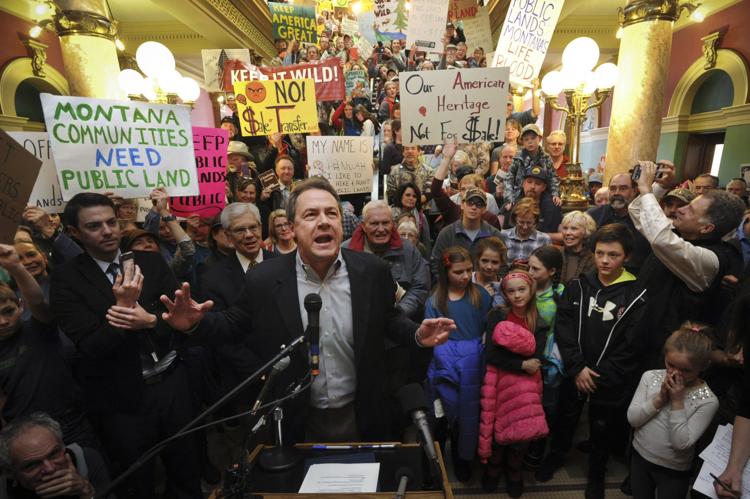 Party unity is a big deal, and Bullock knows it.
"It's important that Democrats explain what we are for, not just what we are against," he says. "Mo Udall once said that when Democrats form a firing squad they are generally arranged in a circle …
"If my voice can help articulate that message, I'm all for it."
Asked about the other 2020 option that many expect him to select — running for the Senate against Republican incumbent Steve Daines — he sounded considerably less enthusiastic.
"I've been attorney general, and governor. I'm used to doing things, getting things done," he said. "I look at the things we've been able to get accomplished, even with three Republican-led Legislatures. We have gotten 91,000 more Montanans health care. We've gotten to where 85 percent of Montana schools have fiber connections. Things like that are tangible.
"Candidly, I just don't know if I would find being a senator that compelling."
He added, "The most important Senate race right now is Jon Tester's. He's done a great job despite the dysfunction of the Senate. He's worked together with Republicans to get things done. I want to help him however I can."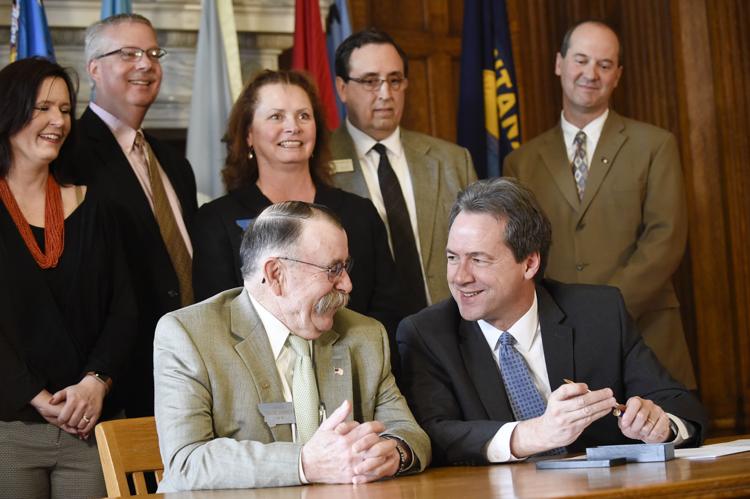 Bullock's political foes point to the state's budget woes and the intransigence of Republicans in the Legislature. The counter argument is basically: If he can get rolled by a bunch of Republican farmers, how's he going to do on the national stage?
It's been pointed out that the budget cuts he's been forced to make have been harder on his Democratic constituents than on his opponents'.
You have free articles remaining.
Keep reading for FREE!
Enjoy more articles by signing up or logging in. No credit card required.
Bullock pushes back hard against that narrative.
"I have my share of frustration with what happened in 2017," he said. "One of the best ways of moving on the right track is leaving some money in the bank, and I was concerned that the Republicans' revenue estimate was unrealistic, which was borne out."
He said he worked hard with Republican leaders to try to find a "decent path… that included cuts, transfers and revenue increases." But many of his proposed revenue increases, like raising cigarette taxes, were rejected by Republicans in the Legislature.
"I'll give you an example," he said. "The last time we increased licensing fees for financial advisers was in 1982. We have 107,000 licensed financial advisers. Only 2,400 of them are Montanans. We could have raised $13 million over two years if we doubled their fees. Even the lobbyists for financial advisers said, 'Sure.' But Republicans stood in the way of that during the special session."
Now, he said, "I think folks are beginning to understand these cuts impact real people."
Bullock recently wrote an op-ed calling for Montanans to "make sure you're electing people (to the Legislature) who represent your interests," which irritated some state Republicans who demanded to know whether he wrote the piece on state time.
"Look, I hope folks talk to their legislators, engage with them, make sure they're saying the same thing at home that they do in Helena," Bullock said. "We need to make sure that all of us, Democrats and Republicans, are providing the services people expect."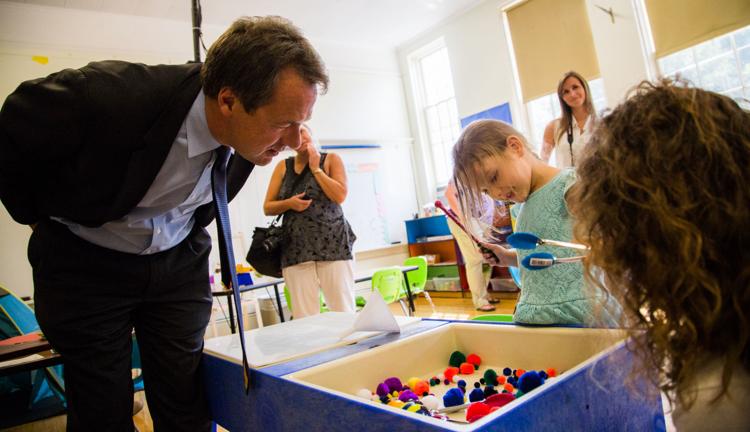 Bullock pointed out that many things have gotten done because he has worked together with Republicans. "The first three years I was in office we created 3,600 new businesses and 33,600 new jobs," he said. "Today Montanans make, on average, almost $100 a week more than they did when I first took office. Good things are happening in our economy, with public education, with health care."
The 2018 elections are expected to be a referendum on President Donald Trump nationwide, but how that cuts in Montana, and how far down the ticket it goes, are open questions.
Bullock said he's planning on working for some Democratic legislative candidates. But whether or not Republicans hold the Legislature, Bullock said he will approach the 2019 session the same way he has approached the last three.
"When I first took office I said, let's act like our kids are watching us," he said. "Let's govern in a way that will make the next generation proud."
He said he hopes to be remembered as a governor "who was more willing to find compromise agreements and less willing to play political games."
And if that message resonates out of the state as well as in it, well, that's OK with Bullock.
"Most people want and value the same things," he said. "That's why it's so important to listen to people who disagree with you as well as those who don't, so we can find the things we share in common."
He will take over this June as chair of the National Governors' Association, and he said he looks forward to teaming with GOP governors to tell Congress, "You may think you know health care, but we're on the ground implementing health care policy, and here's what you need to know." 
He was recently invited by Colorado Gov. John Hickenlooper to be the speaker for the state's Democratic dinner. He will also do some traveling around the country this year to campaign for some 38 Democratic governors up for re-election.
All of which is bound to raise his national profile.
He doesn't seem to mind that at all.