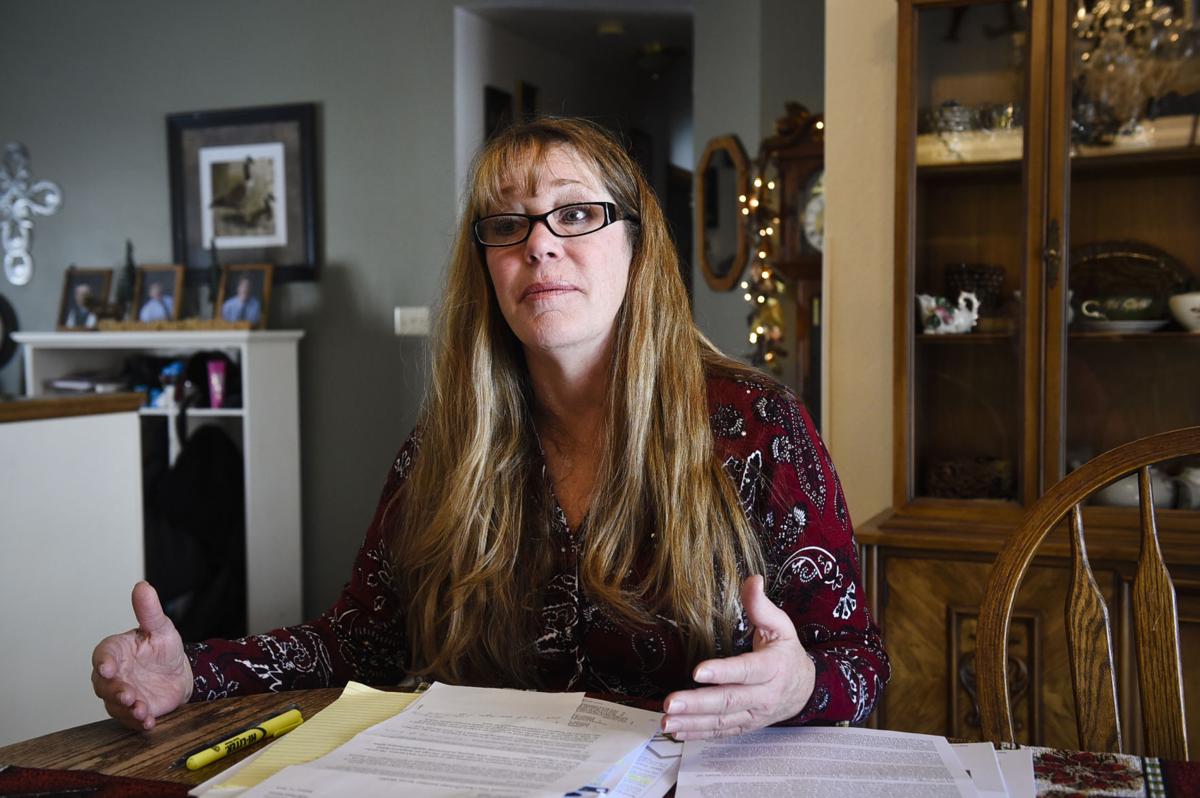 Seven Democratic lawmakers say budget cuts to the state health department amount to a "public health crisis" and are asking for emergency funding approval to stop the reductions.
"This is truly an emergency," state Rep. Mary Ann Dunwell, D-Helena, said Tuesday. "To do nothing is not who we are as Montanans."
A state budget built a year ago based on overly optimistic revenue estimates has led to large reductions across Montana's government, though the agency hit the hardest is the state Department of Public Health and Human Services.
After budget cuts during the regular session in 2017 as well as last summer, a special session in November resulted in another $49 million cut to the agency. Those combined changes have led to reductions in services for people with mental illness and developmental disabilities.
"We're asking you to consider this dire situation that we face a public health emergency," Dunwell said. "It's nothing less than a public health crisis."
Dunwell, along with other state Reps. Amanda Curtis of Butte, Shane Morigeau of Missoula, Andrea Olsen of Missoula and Jean Price of Great Falls, as well as state Sens. Mary Caferro of Helena and Diane Sands of Missoula, sent a letter to fellow lawmakers and copied Gov. Steve Bullock on Tuesday asking for action.
Making the cuts will cost the state more in the long run, argued Dunwell, saying that without critical services more people will end up in jails, hospitals or other higher levels of care that cost more.
As the cuts roll out statewide, Vicki LaFond-Smith is feeling them acutely in her Helena Valley home. Her two adult sons Christopher and Matthew have severe developmental and physical disabilities.
She's lost two of her four staff members who work with her sons during the day so she can go to work and maintain her full-time job that provides an income for her to buy groceries, pay bills and maintain her own health insurance. More staff departures are looming.
Because of the staff shortage, LaFond-Smith is also having to take hours off work to be home with her children.
"Most weeks I'm missing at least either two mornings or two afternoons a week," she said. "Yesterday I missed all day."
After using up leave hours she's accumulated, LaFond-Smith goes into work hours early or stays late to keep her full-time job.
"I can't even tell you how stressful this is," LaFond-Smith said. "I haven't been this anxious and worried and stressed out in a long time. It's unbelievable. I feel like I'm just busy reacting to everything that's happened to us and we don't even have a say or a voice at all."
The staff are leaving because part of the cuts reduced their pay; now nursing homes and similar facilities can pay more than LaFond-Smith.
Her sons receive services under the Medicaid Community First Choice and Medicaid Personal Assistance Services Program. Those programs are being cut by $4.8 million and $1.8 million respectively, including state and federal funds.
The service LaFond-Smith received were capped this spring, lowering the number of hours Christopher and Matthew get each week for things like meal preparation and feeding, exercise and other activities that keep the boys healthy.
"I lose time in personal care areas for the twins, but you know what, without any staff I can't use it all, anyway," LaFond-Smith said. "They might as well have taken half of it. It's going unused now because I don't have the staff."
The state sets the amount of money each of LaFond-Smith's sons have for care each year. Unused funds don't roll over to the following year and if she doesn't spend the entire amount available, funding levels could be dropped the following year.
Rep. Nancy Ballance, R-Hamilton and chair of the interim Legislative Finance Committee, said it's not the committee's role to step in.
"This committee does not appropriate money," Ballance said. "This committee does not initiate supplemental appropriations."
Ballance said it was "disingenuous" for the group of legislators to make their request.
"You may want to go up to the second floor and talk to the executive about the things you just talked to this committee about," Ballance said.
Caferro told the committee that it has the ability to act by studying what's happening and developing strong and specific recommendations it can take to the governor, which can result in changes.
She said the committee had done that in the past when there were problems with a Medicaid contract and its work led the governor to terminate the contract.
"This committee can do something about this problem," Caferro said. "We've done it in the past. To simply do nothing, to listen and hear and still do absolutely nothing, is unfair to the public, it's unfair to the people we represent."
Bullock, a Democrat, contends he isn't able to provide emergency funding.
"The request being made of the Legislative Finance Committee by certain lawmakers is outside the scope of the executive's authority," said spokeswoman Ronja Abel. " ... The governor cannot unilaterally stop these cuts from happening."