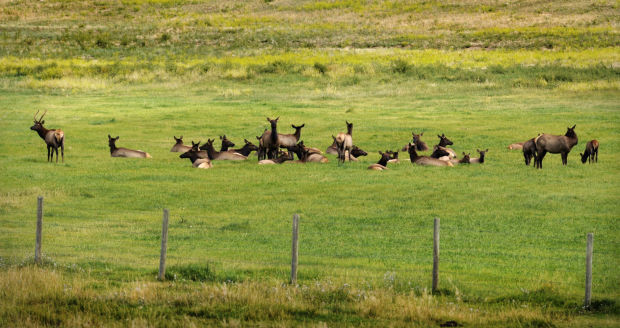 A Montana House committee heard and then quickly passed along party lines a bill that taps habitat and access funds to compensate landowners for crop damage caused by wildlife.
House Bill 697 from Rep. Joshua Kassmier, R-Fort Benton, would allow compensation only in hunting districts where elk populations are 200% over objective or more, and where the state limits elk hunting permits. In such a scenario, a landowner could document crop damage with a certified crop adjuster and file a claim with the state. Claims would then be paid from the Habitat Montana account, which currently uses a portion of license sales for land purchases and maintenance, as well as private conservation easements that include public access.
"Compensation would be made from the Habitat Montana fund, because that's what these land owners are providing — habitat," Kassmier told the House Agriculture Committee on Thursday evening.
The issue of elk management has been a long-running challenge in the state. Montana Fish, Wildlife & Parks, under the oversight of the Montana Fish and Wildlife Commission, uses a variety of hunting seasons in an attempt to maintain elk numbers at legally mandated objectives, with hunting of cow elk the primary target for population control. Along with archery and general firearm seasons, the state offers extended private land shoulder seasons for cow elk in dozens of over-objective districts, and may offer late or early game damage hunts.
Still, elk numbers have climbed in many areas with only 27 of the states 172 districts currently meeting objective. With 19 special permit districts at 200% over objective that has led to calls among some landowner groups for reforms, including dropping of all special permits in over objective.
"It's not news to this committee that individuals in our agricultural industries are faced by unpredictable challenges every single day," Shelby DeMars, with United Property Owners of Montana, told the committee. "But there are some areas in our state where farmers and ranchers are also faced with an additional burden, a burden imposed entirely by our state government, by FWP, and their unwillingness to manage elk populations to objectives that have been set for sustainable populations."
The Montana Stockgrowers Association, the Montana Farm Bureau Federation and some private ranchers also backed the bill.
Districts over objective in Montana include both those with general hunting licenses for bull elk as well as those with special permits for bull elk, said Quentin Kujala, FWP's chief of staff. While hunting for bulls may be limited with the intent of producing older and larger animals, game managers offer liberal hunting for cows.
"Harvest of cows with firearms is the primary and most effective tool for population management," he told the committee.
FWP, which opposed the bill, also has concerns that the legislation could incentivize restricting public access to private lands if they were opened to bulls on a general license, which could further the issue of overpopulations of elk, Kujala said.
FWP further opposed the bill due to what could be major financial implications. Along with needing to hire multiple employees to process damage claims — an annual cost of more than $500,000 according to the fiscal note — the bill puts in jeopardy federal funding FWP receives, said Deputy Director Dustin Temple. The $28 million in federal dollars comes with certain stipulations on how the state spends license dollars, and reimbursement for crop damage is not an authorized use.
Legislative fiscal analysists, looking at a formula for a crop damage program in Idaho, estimated annual claims of about $3.4 million. Annual funds flowing into Habitat Montana have ranged from about $5 million in 2018 to $3.4 million in 2019 and $3.3 million in 2020.
The bill also saw opposition from several hunters and advocacy groups.
"Habitat Montana is the one tool we have to acquire and preserve wildlife habitat in the state as well as access for hunters, and this bill essentially takes money hunters have paid for and self-deals it back to a few landowners that have problems with it sounds like elk," said Steve Platt with Helena Hunters and Anglers.
Others were critical of a lack of specificity in the bill, including whether grass would be considered a crop or the value of a claim could exceed the market value. The bill was an attempt to strong arm the state into opening up potentially lucrative hunting for bulls in areas managed for trophy animals, opponents said, with no provisions for public access.
The committee later took up the bill in the same meeting and drew distinctions along party lines with Republicans in favor and Democrats opposed.
Rep. Wendy McKamey, R-Ulm, called the bill an important concept that could spur some "real action" by the state to reduce over-objective elk populations.
Rep. Andrea Olsen, D-Missoula, felt the bill disrupted long-standing programs and would create more problems rather than it could potentially solve.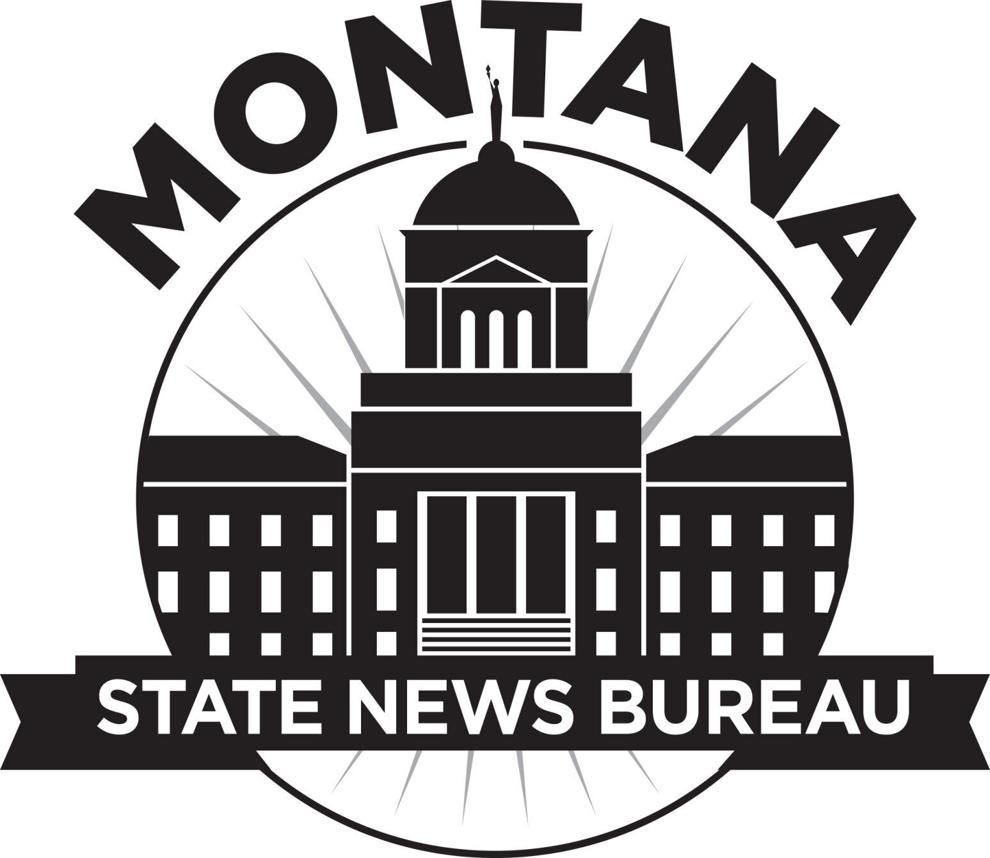 Tom Kuglin is the deputy editor for the Lee Newspapers State Bureau. His coverage focuses on outdoors, recreation and natural resources.