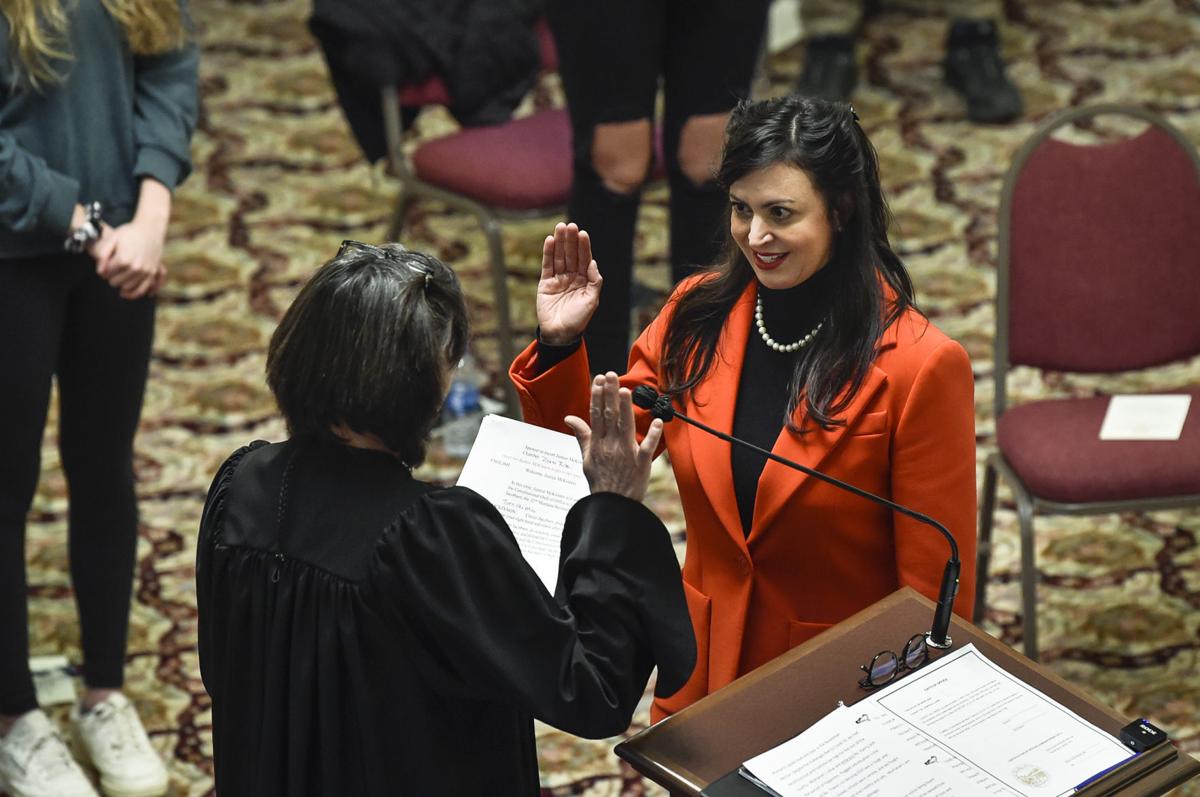 Legislation to end same-day voter registration in Montana got the approval of the newly-elected secretary of state on Thursday before the House State Administration Committee.
House Bill 176 would set the deadline for voter registration on the Friday before Election Day. Republican Christi Jacobson, elected to the Montana Secretary of State's Office in November, said Friday she considered HB 176 to be "very important legislation."
"I stand here to support this along with four other legislative priorities we will be bringing to the committee along the way," Jacobsen said.
Rep. Sharon Greef, R-Florence, framed the legislation as an "election integrity bill," the first of a slate that will be introduced to the House State Administration Committee. The proposal would still allow military and overseas voters to register on Election Day. Montana is one of 11 states to allow same-day voter registration, Greef said.
"Elections don't pop up out of the blue and surprise us," Greef said. "If we're a responsible voter we study the ballot ahead of time and we also know we need to register to vote."
Those who supported the bill included Dana Corson, elections director at the Montana Secretary of State's Office, who said his staff has heard from potential voters who become discouraged and leave polling places because lines are too long. Doug Ellis, who is the Broadwater County treasurer, clerk, recorder and superintendent of schools, is also the county elections administrator. He said repealing same-day voter registration would make Election Day in counties like his more bearable on the staff.
Montana saw 612,075 people, the most in the state's history, vote in November's election that was held mostly by mail because of the pandemic.
The list of opponents, however, far outweighed the support for Greef's bill, particularly those representing voters on Montana's Native American reservations.
Jordan Thompson, a lobbyist for the Confederated Salish and Kootenai Tribes, urged the committee to invest in other solutions and not restrict access to the polls. Keaton Sunchild, political director for Montana Native Vote, concurred. 
"Part of the tradition on a lot of our reservations is they go to vote on Election Day and if you're a first-time voter, part of that includes registering to vote," Sunchild said. "We need to make sure that's an option for them."
Sunchild urged the committee to invest in different solutions if the aim is to bolster "free and open" elections, as the constitution states.
Committee chair Wendy McKamey, a Republican Representative from Ulm, said earlier in the hearing a vote on the bill may take place Tuesday.