Montana counties surrounding Yellowstone County are weathering the snow storm that traveled through the state early Wednesday fairly well so far, while others have experienced the first road blockages and wrecks resulting in fatalities of the season.
A cold front traveled through Canada and northwest Montana overnight, said Nick Vertz, a meteorologist with the National Weather Service office in Billings. Park County, Sweet Grass County and others in the south-central part of the state saw snow first late Tuesday night, Vertz said. Those counties saw 3 to 8 inches.
Yellowstone County received the most amount of snow early Wednesday. Billings expected to see 6 to 8 inches before the storm passed onto southeastern counties Wednesday night and Thursday morning. Those counties could see 2 to 4 inches.
Northeastern Montana counties could see 2 to 5 inches throughout the night and tomorrow.
Billings saw a high around 26 degrees Wednesday, with a low in the teens. In western counties lows dipped into the single digits, Vertz said.
Thursday is expected to be the same in Billings, and then Friday temperatures will rise to the mid-30s and again to the low 40s Saturday. Early next week will see calmer weather, with highs in the 50s.
As counties wait for warmer weather, local sheriff's offices have seen some of the first issues related to the storm.
Roosevelt County Undersheriff John Summers said Wednesday afternoon that Wolf Point in northeastern Montana had seen about 3 inches so far.
A fatal crash occurred around 1:30 p.m. Wednesday on State Highway 16 near Culbertson. Two people were killed after their car swerved on the slushy roadway and hit another car head-on, Summers said.
For Park County, multiple vehicles collided Wednesday morning traveling westbound on I-90 about 4 miles east of Livingston, leading to blockage of all lanes and traffic detours, according to the Montana Department of Transportation.
Those crashes piled up at about 10:35 a.m. Westbound traffic is encouraged to detour through Livingston, according to MDT.
You have free articles remaining.
Keep reading for FREE!
Enjoy more articles by signing up or logging in. No credit card required.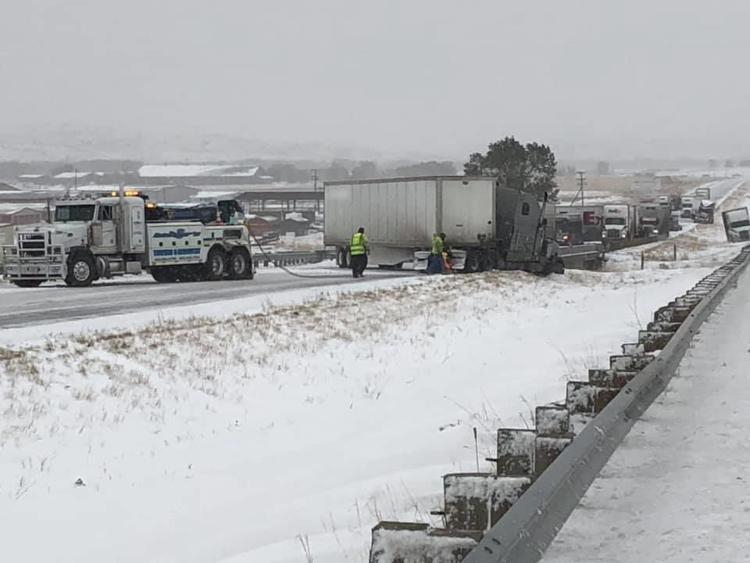 The interstate in that area was covered in both snow and ice.
Social media posts from both the Park County Sheriff's Office and Sweet Grass County Sheriff's Office also noted the poor conditions on I-90 near Livingston.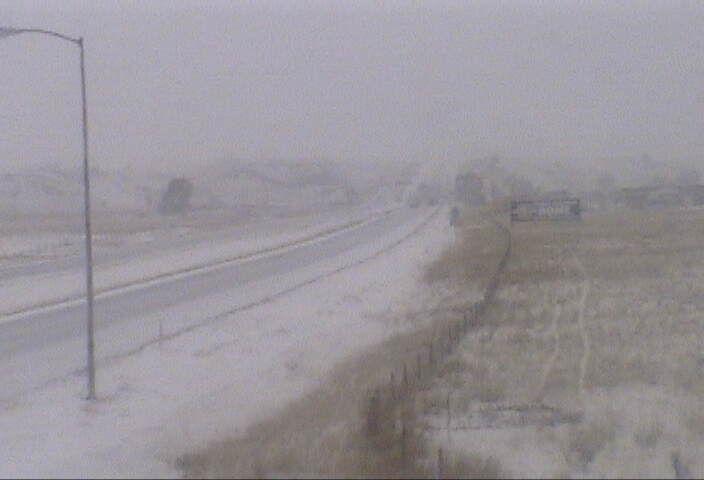 Those law enforcement agencies put the closure of westbound I-90 near Exit 337. The morning blockage involved multiple semi trucks, according to the Park County Sheriff's Office.
Sweet Grass County Sheriff Alan Ronneberg said that Big Timber had about 6 inches of snow by Wednesday afternoon, and a few cars had swerved off the road. No one was injured in those wrecks, he said.
On Highway 298 south of Big Timber, two cars slid off the road and were towed back to town early Wednesday. About six incidents in total had occurred so far in the county as of Wednesday afternoon.
"Sweet Grass county has weathered the storm fairly well," Ronneberg said. "We've had semis jackknife and slide off the road, that kind of stuff."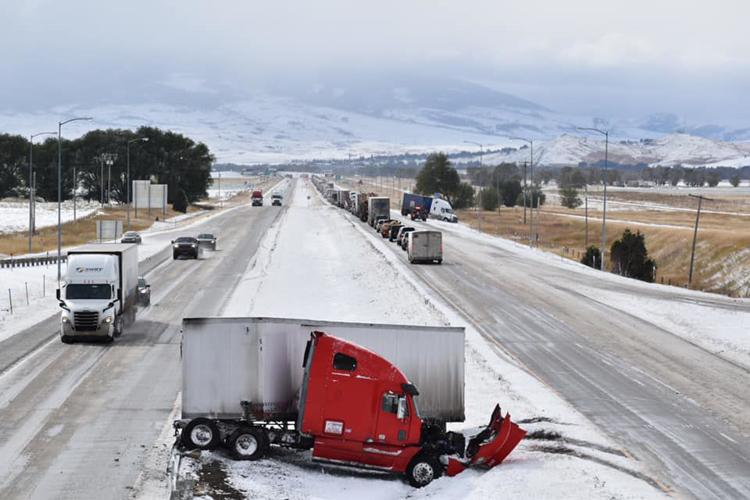 Big Horn County Sheriff Lawrence Big Hair said that a semi slid off I-90 closer to Yellowstone County and another near mile marker 498 earlier Wednesday.
"The road conditions aren't bad," Big Hair said Wednesday afternoon. "There isn't any slush or snow accumulating on the road. The roadways are mostly just wet."