Thousands of people packed into theaters and community centers across Montana in September and October to see the three-hour documentary on the iconic Montana artist C.M. Russell.
Now, with a few edits and one important addition, the film "C.M. Russell and the American West" will make its television debut on Montana PBS in a three-episode series beginning at 8 p.m. on Monday, Tuesday and Wednesday.
Director Gus Chambers likes to joke that the idea came to him, like other good ideas often do, in the shower.
"Charlie is our patron saint. It's like we say in the first five minutes of the film, everybody has a Charlie Russell story, everybody feels this kinship. Except for Mike Mansfield, Charlie is the most famous person who entered Big Sky Country."
When the documentary played in seven cities across Montana, it wasn't quite finished. The final version to be aired this week includes an eight-minute segment on how Hollywood director John Ford, among others, used Russell's paintings as backdrops for western films.
If it weren't for donations from Billings from Joe Sample, Dave Orser and Ossie Abrams, the film may never have gotten made, said Aaron Pruitt, of Montana PBS. Pruitt and William Marcus served as executive producers on the film.
"We had to find enough funds to do the film we wanted to make," Pruitt said.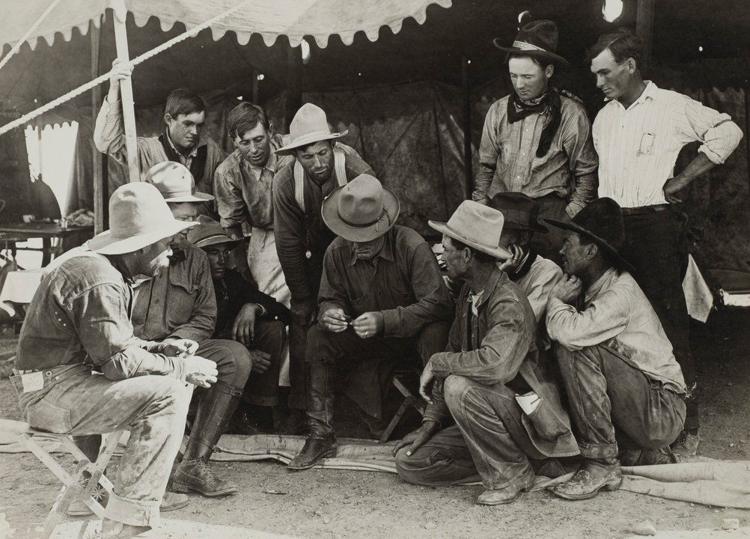 Montana PBS set out to raise $700,000 in order to make the documentary film and hit $560,000. They are looking to raise the rest of the money to make a one-hour version of the film to be presented nationally.
Pruitt said he has been getting calls from television stations across the West wanting to share this film. There is a fascination with Russell, the cowboy artist, but also with the way Russell influenced how we think of the West.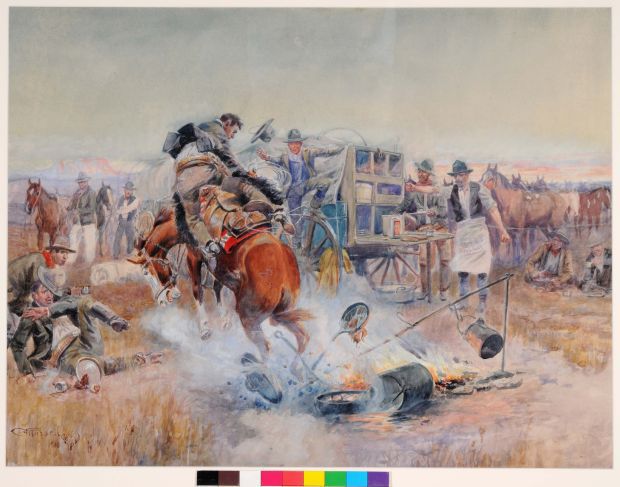 "It's one thing to read it in a textbook. It's another thing to see it on the screen," Pruitt said.
'People love Charlie'
During its Montana road trip, the documentary was shown in seven cities across the state. The largest turnout was in Great Falls where 1,200 took in the screening. In Missoula, where it played in the Wilma Theater, fans stood in a line that wrapped around the block. It was shown at the Babcock Theatre in Billings on Sept. 30, and more than 600 people watched the film.
"People love Charlie, and the film really resonated with them," Pruitt said. "People have been very touched by it."
Scriptwriter and producer Paul Zalis said they spent four years bringing Russell's story to life through extensive research and interviews.
"We tried to be careful of not tying it up in the academic world," Zalis said. "We talked to cowboys and Russell collectors, and just plain Montana folks who love Charlie."
The film features Academy Award winner and University of Montana alumnus J.K. Simmons as the narrator. Montana resident and actor Bill Pullman is the voice of Russell. Kathy Baker and Dylan Baker voice the parts of Nancy Russell and Russell protege Joe DeYong, respectively.
"It was like Bill was channeling Charlie. He came up with that voice that we think will stand the test of time," Zalis said.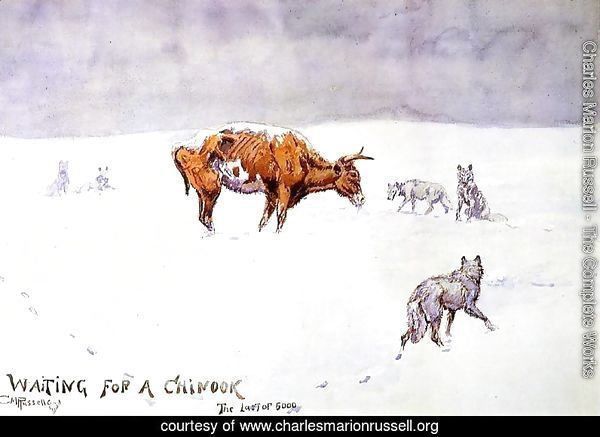 'Waiting for a Chinook'
The story is bigger than Russell, though, and even more far-reaching than Montana. The documentary follows the story of the American West from the brutal winter of 1886-87 to the loss of the open range, and Russell was there to chronicle it.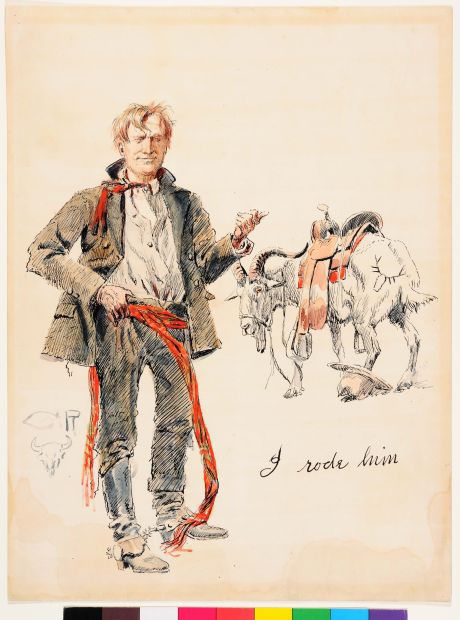 Russell's reputation grew because of one postcard-size watercolor of a starving cow circled by wolves. The story goes that Russell was living and working at the OH Ranch that winter with Jesse Phelps. One night, Phelps got a letter from one of the biggest cattlemen in the country, Louie Kaufman of Helena. Kaufman wanted to know how the cattle were doing during one of the worst winters Montana has ever seen. As Phelps prepared a letter back to Kaufman, Russell suggested that he could make a sketch to go with. Phelps said to Russell, "Hell, he don't need a letter, this will be enough."
Russell later used the sketch for a painting, "Last of 5,000" or "Waiting for a Chinook." It remains one of his most well-known works.
In the film, Russell biographer John Taliaferro points out that Russell was so revered because he was genuine.
"Charlie Russell lamented the loss of a West that has passed, but then went on to convince us and convince himself that that West, that mythic West, had been quite real."
Noted Russell scholar Brian Dippie, a professor of history at the University of Victoria in British Columbia, said Russell turned his nostalgia into national nostalgia.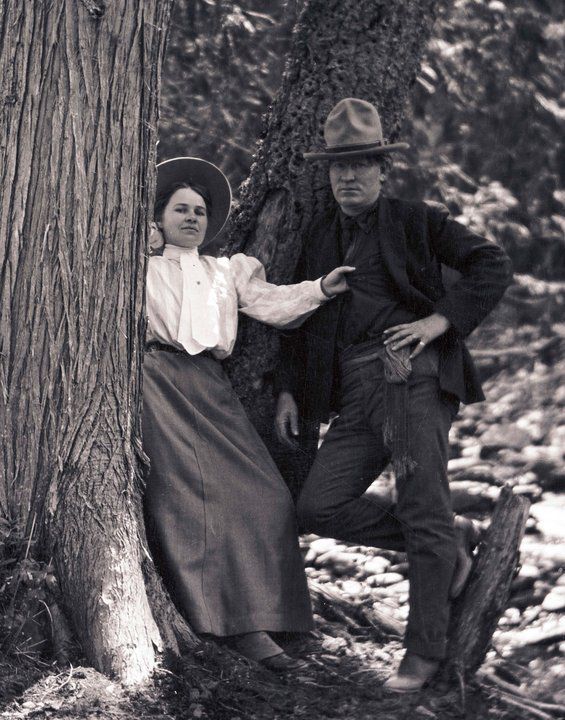 "It was an idea about loss, nostalgia, sentiment, and a glowing vision of what it would have been like to be there when the world was young. Russell had the rare ability to project his realization of his youthful dreams, his fantasies, his realities, and make them the world's."
Russell's wife Nancy promoted his art to well-heeled patrons across the country, making Russell the highest-paid artist in America at the time of his death in 1926.
A famous Russell quote used in the film is, "She lives for tomorrow and I live for yesterday."