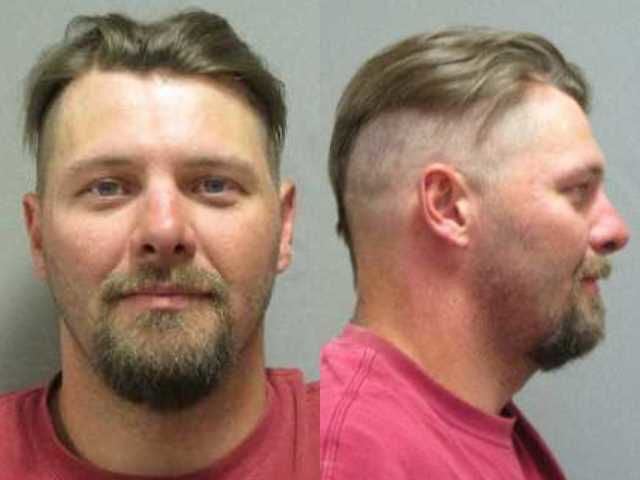 A Darby man with a long criminal history — including prison time for poaching — was sentenced to five years recently for illegal outfitting and possessing parts of unlawfully killed animals.
When he's released from prison, Justin D. Hadley, 40, will be required to wear a GPS device from September to February for the next five years to ensure that he doesn't stray back on lands open to hunting.
Hadley was sentenced Sept. 10 to five years in prison with another 10 years suspended following a plea bargain agreement that condensed 33 charges down to five, including three felony counts.
It took four years of investigation for Montana Fish, Wildlife and Parks warden Lou Royce and others to put the complicated case together.
"I've never had this much time into one case," Royce said. "It was a complex case with a lot of moving parts."
Hadley pleaded guilty to two felony counts of outfitting without a license and a felony charge of possessing parts of unlawfully killed animals, including two deer and a bull elk. In addition, he pleaded guilty to misdemeanor counts of operating a motorized vehicle on an unlawful route and aiding a person to hunt mule deer in Hunting District 270.
"That district is the hardest deer tag to draw in the state of Montana," Royce said.
An investigation of the four-year period beginning in 2016 found Hadley guided 18 people without a license while working for a Ravalli County outfitter and then served as an outfitter and guide for two undercover Fish, Wildlife and Parks investigators, again without a license.
"Outfitters are required to follow some really strict requirements and purchase insurance," Royce said. "They go through so much to do it right. It's why the legislature passed really strict laws that made illegal outfitting a felony."
Hadley worked for an outfitter as a guide for several years before striking out on his own in 2019, according to a charging document.
His first clients were two undercover Fish, Wildlife and Parks investigators.
One of the first things that he did after meeting the two men was invite them into his home to brag about the non-typical mule deer antlers that he had hanging inside. He told the men that he had purposely hit the deer with his truck so he could keep the antlers.
Hadley didn't have an animal roadkill salvage permit required to legally possess the antlers.
On the first day of their hunt, Hadley drove his Jeep over a dirt mound meant to block off a closed road. He then used a key provided to his father who had a handicapped hunting permit to open a locked gate. Later that day, Hadley encouraged the men to shoot a mule deer buck in HD 270 — neither had the necessary permit. Both intentionally missed.
In the late afternoon, one of the men shot a legal bull elk.
After dark, Hadley used an ATV to drive around a locked gate onto a closed road. About an hour and a half later, he returned with the elk loaded on a trailer.
The next day, Hadley again drove his Jeep around two gates to access areas on roads that were closed to motorized travel, the charging document said.
Once again in HD 270, Hadley encouraged the two men to illegally shoot mule deer bucks in the trophy area. This time, the men each shot a deer. After field-dressing the deer, Hadley loaded both on the roof of his Jeep and through the Darby check station. Hadley advised the investigators to tell the warden the deer were killed on Grouse Butte, which is located in an adjoining hunting district.
After obtaining a search warrant for Hadley's online posts and his home, Royce was able to match photographs with antlers of two deer and an elk that Hadley illegally possessed over the course of several years.
Royce first met Hadley when the man contacted the warden in 2017 to say he operated a problem rattlesnake removal business and wanted information about rattlesnake activity at state fishing access sites. Royce recognized Hadley's name from a previous conviction.
Hadley lost his hunting privileges for life following a 2006 conviction for numerous poaching-related crimes, including illegally killing a moose, bighorn sheep, deer and a turkey on the Bitterroot National Forest, shooting from a roadway, abandoning a game animal, obstructing a peace officer, two counts each of hunting without a license and waste of a game animal.
Those crimes occurred while Hadley was on probation from a 20-year prison sentence for a burglary and theft spree in Ravalli County in 2002 and faced escape charges from a pre-release center in Powell County. In 2000, Hadley pleaded guilty to two felony counts after stealing several tires from a former employer and dumping two 30-gallon drums of toxic fluids at the South Kootenai Canyon Trailhead.
Under the conditions of Hadley's most recent sentence, he can no longer accompany anyone on a hunting, fishing or trapping excursion for the rest of his life after being released from prison. He is not allowed to own firearms and was required to forfeit his animal mounts.
Royce said the GPS monitoring requirement — which requires Hadley steer clear of public and private hunting areas, with the exception of his home, for five years after he's released from prison — is a first for a fish and game violation in the state of Montana.
"It's going to make it very difficult for him to go onto public lands during the hunting season," Royce said.