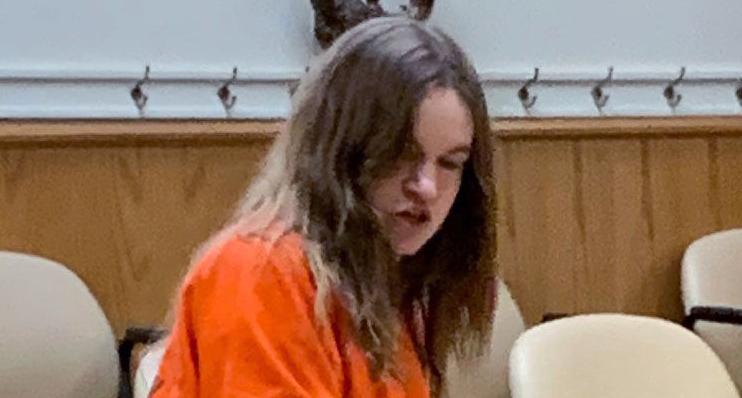 A judge sentenced a Missoula woman to five years with the Montana Department of Corrections on Wednesday for setting two restrooms on fire at rest stops along Interstate 15 near Divide.
District Judge Robert Whelan also recommended that prison officials place Jennifer Cassidy, 27, in a setting or program that provides help for her mental issues.
Cassidy, who previously pleaded guilty to two counts of felony arson in the case, apologized before Whelan imposed a 10-year DOC sentence, with five of those years suspended.
"I am sorry for what I did and I hope I get the help I need," she said.
Cassidy is also accused of setting fires in Lake County but has yet to be sentenced there, said Mike Clague, chief prosecutor in the Butte-Silver Bow County case. A phone message was left with the Lake County attorney's office Wednesday seeking more information on the status of that case.
Court records have also listed Cassidy as being from Kalispell.
Prosecutors in Butte-Silver Bow say fires were set in women's restrooms at rest stops along northbound and southbound lanes of I-15 near the Feely exit on Nov. 17, 2017.
The one in the southbound restroom burned up a toilet and a baby-changing station with damage estimated at $5,000, authorities say. Similar damage was done in the northbound restroom with costs estimated at $4,000.
Surveillance video showed a woman going into one of the restrooms and then leaving, with smoke spilling into the hallway behind her. The same woman was seen at the other restroom with smoke in the hallway.
Police got a call weeks later from a Kalispell man who had seen a photo of the woman suspected in the case and identified her as Cassidy. Butte-Silver Bow Sheriff Ed Lester got a call that same night from a woman who had seen a TV news story on the fires and identified the culprit as Cassidy.
Cassidy faced up to 20 years in prison for each of the arson charges filed against her in this case. She has spent some time at the Montana State Hospital for evaluations.
"It's clear that her mental health issues are an issue here and if they are not addressed, all is for naught," Walter Hennessey, Cassidy's public defender, told the judge before sentencing. "When she gets upset, she sets fires."