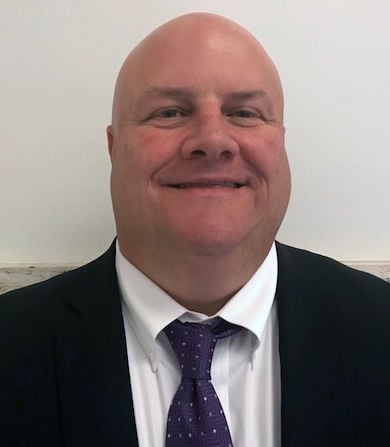 If you have an outstanding warrant out of Butte City Court — and there are hundreds of you who do — your name will be posted on the county's website soon for everyone to see.
City Court Judge Jerome McCarthy plans to start posting those names, adding more when he gets more and updating the online list weekly. He hopes to "go live" sometime after the Fourth of July.
McCarthy says the current 1,060 outstanding warrants are public record.
By posting them online, he says he wants to be transparent and expects to get calls from people wanting to clear their name and from others offering information on the wanted.
"I anticipate an explosion as a result of this," said McCarthy, who was a longtime police detective in Butte before becoming city judge last year.
The web page would be similar to the Butte-Silver Bow jail roster, which is updated daily and gets more clicks by far than another other page on the county's website. McCarthy expects his list to be popular with the public, too.
It would include information on what to do if your name is on the list and a phone number to call for further instructions. McCarthy is looking at the possibility of sharing the list via Facebook and other social media, too.
Butte's City Court handles most offenses in the county when they are misdemeanors only, including crimes such as first-time partner or family member assault, drunken driving, simple assault, disorderly conduct, criminal mischief, and minor thefts such as shoplifting.
Police typically arrest people with outstanding warrants, and some from City Court date back to 2005. But the vast majority are from 2017 and on, he said.
"I think we are really going to get a lot of calls from people who want to take care of them, who don't want to risk going to jail," he said. "And let's be honest — there are going to be people who don't want their name on that bugger from a public information perspective.
"We are not trying to humiliate or embarrass people, but at the same time, with public information today and being transparent and people wanting to know and having the right to know, that is the driving factor behind this," he said.
McCarthy says he has cleared the plan with County Attorney Eileen Joyce, and there are at least two municipal courts in Montana — in Great Falls and Helena — that already post the names of those with outstanding warrants.
The one in Great Falls is more than 80 pages long and includes a person's last, first, and middle names; sex; bond amount; case number; and date issued. It is listed alphabetically by last name, and some names appear multiple times if they have multiple warrants.
McCarthy wants to include all that information and also date of birth to help distinguish people with the same or similar names.
"There are people who may not even know they have a warrant, and this gets this out there," McCarthy said. "There may be citizens who contact law enforcement if they know someone who is on the run. At the end of the day, it's just being open."
McCarthy is working with county IT staff to get technical details and bugs worked out, but if the council approves it, he would start posting names next month.
The warrants are for crimes committed within Butte-Silver Bow County regardless of home address, so there are lots of people on the list who live elsewhere in Montana or in other states.
The Sheriff's Office determines which misdemeanor warrants are shared with authorities statewide or on regional and national databases, McCarthy said. All felony warrants out of district courts in Montana are put on the national database.
Nate Watson, an IT systems administrator for the county, said the jail roster is by far the most popular page on Butte-Silver Bow's website. Butte is by no means alone in that, he said.
He said he attended a web-provider conference in Kansas two years ago and learned that county jail rosters are a hit with the public everywhere.
Watson said if there are glitches with the jail roster here or the daily updates aren't posted right away, he gets calls about it.
"They say, 'Why isn't the jail roster up yet? I want to know if my relative is on it,'" Watson said.
Sign up for our Crime & Courts newsletter
Get the latest in local public safety news with this weekly email.