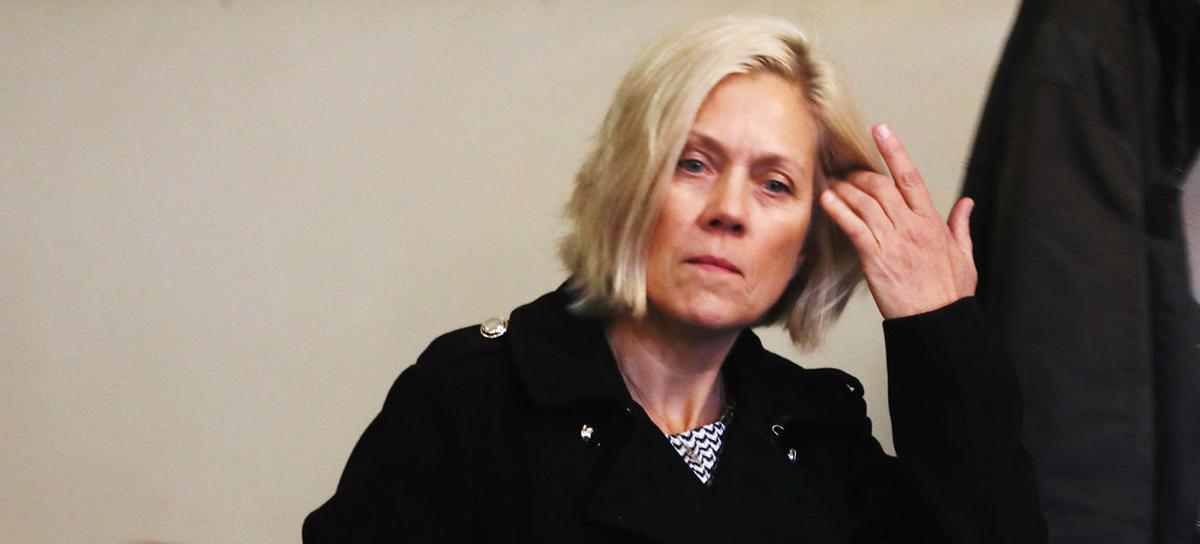 A Butte mental health counselor pleaded guilty to two felony counts of Medicaid fraud Friday, admitting she billed the federal program based on false claims.
Prosecutors had charged Dana Trandahl with 13 counts of Medicaid fraud, plus two additional felonies, alleging she billed Medicaid tens of thousands of dollars for services she never provided and listed people who were never her patients.
In an agreement with prosecutors, Trandahl pleaded guilty to two counts of Medicaid fraud and the remaining charges will be dismissed upon sentencing. District Court Judge Kurt Krueger accepted the pleas Friday and ordered a presentence investigation, with sentencing to be set later.
Trandahl could be sentenced up to 20 years in prison, fined up to $100,000 or 10 times the value of payments obtained and ordered to pay restitution. The previous charges collectively carried sentences up to 150 years and possibly more.
Trandahl was initially charged in May 2018 with one count of Medicaid fraud, but prosecutors later changed that to 13 separate counts plus one count of identity theft and one count of tampering with evidence.
Just before the initial fraud charge was filed, prosecutors dropped remaining charges against Trandahl for allegedly trying to get a client to plant meth and other drugs on her ex-husband, his wife, and the attorney representing him in a long-running child-custody dispute with Trandahl.
Ann Shea, the chief prosecutor in that case, said she dismissed a remaining felony charge because the client, 33-year-old Aimee Hardesty, died in March 2017 after the case had been filed. That meant Trandahl could not exercise her constitutional right to confront and question her accuser. Regardless, Trandahl denied any wrongdoing.
The Butte-Silver Bow Coroner's Office ruled that Hardesty's death was caused by a seizure disorder.
State Medicaid investigators began reviewing Trandahl's billing practices based on Hardesty's claims that instead of receiving any actual counseling, Trandahl spent their time talking about her own "family discord" and efforts to regain custody of her children.
Several sessions and contacts were fraudulently billed to the Medicaid insurance of a man who attended counseling sessions with Hardesty in 2016, prosecutors said.
In October 2016, state investigators received an unrelated complaint against Trandahl from the mother of a developmentally disabled woman. She said Trandahl had billed Medicaid for several services that had not occurred.
Investigators said there was a "billing trend or scheme where Trandahl was billing significant counseling sessions coded 'without patient present' to several other DD (developmentally disabled) consumers and child recipients, as well as other clients."
Some recipients had received limited services from Trandahl, but she continued to bill Medicaid for services that did not occur, a fraud investigator reported.
On Friday, Trandahl admitted to knowingly submitting false claims in excess of $1,500 in regards to at least two patients. She remains free on bond pending sentencing.
Sign up for our Crime & Courts newsletter
Get the latest in local public safety news with this weekly email.