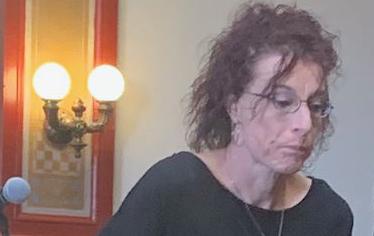 A Butte woman accused of driving drunk the wrong way on Interstate 90 and nearly striking a construction worker pleaded not guilty to felony criminal endangerment Thursday.
Sharma Marie Fode, 45, also pleaded not guilty to three misdemeanor charges: driving under the influence as a second offense, driving while suspended or revoked and unlawful possession of an open container.
District Court Judge Kurt Krueger accepted the pleas, set the next hearing for May 7 and allowed Fode to remain free on her own recognizance. The felony charge carries a maximum 10-year prison term and fine up to $50,000.
According to prosecutors, Fode was driving a car heading west in the eastbound lanes of I-90 about four miles from the Anaconda exit on Nov. 2 last year and came within 5 feet of striking a flagger in a construction zone.
The car then went airborne into the median and continued going westbound in the appropriate lanes and ultimately ended up at a convenience store in Anaconda, where Fode was arrested. There was an empty bottle of tequila in the floorboard, troopers say.
"Fode had no recollection of driving the wrong way on the interstate, almost hitting a construction worker and driving off the road," prosecutors said in a charging document. "Fode admitted to smoking a bowl of weed before she left."
A check of her driving record showed she was driving while suspended or revoked and she had a prior DUI conviction.
Sign up for our Crime & Courts newsletter
Get the latest in local public safety news with this weekly email.