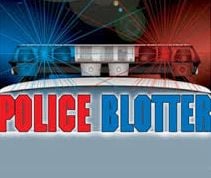 Police reports:
Hey, pick up that cigarette
An Anaconda man could have avoided an arrest late Wednesday night if he had just picked up a flicked lit cigarette like he was asked, police say.
The incident began when 64-year-old Martin Connolly called police to say there were some intoxicated people inside the Ranch Bar just west of Anaconda. When an officer arrived, the only person he saw in a vehicle was Martin.
The officer started pulling out onto Highway 1 when Martin started flashing his high beams at the patrol car. The officer initiated a stop and while asking Martin for his license and registration, Martin got upset and threw a burning cigarette out the window.
The officer told Martin to pick it up or go to jail and instead of doing that immediately, Martin said he wanted to give his information first. The officer found the cigarette, which was smoldering in some grass, and put it out.
Martin was then arrested on a misdemeanor complaint of throwing lighted material from a vehicle.
Stolen car
The owner of a car called Butte police Tuesday to say it had been stolen from an area near the Town Pump at 531 S. Montana Ave., and officers located it the next day in the 1000 block of Gaylord.
Ronnie Cleland, 24, of Butte was behind the wheel and he was arrested on felony complaints of possessing stolen property and having a criminal contempt warrant out of District Court in Butte.
Sign up for our Crime & Courts newsletter
Get the latest in local public safety news with this weekly email.