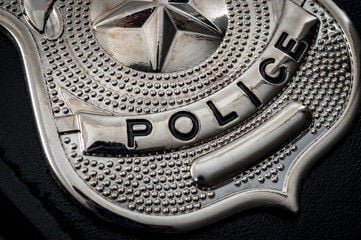 Butte police reports
Partner assault
At 11 p.m. Wednesday, officers were called to the 500 block of West Park Street regarding a disturbance between a man and a woman.
In talking with them both, officers determined that Kevin Richard Wroblewski, 50, of Butte had assaulted the woman, who was then taken by private vehicle to St. James Healthcare.
Meanwhile, Wroblewski was jailed for partner or family member assault.
Off to jail
Marcus Micaiah Ceballos, 32, of Butte was arrested just after 7 p.m. Wednesday for misdemeanor assault and resisting arrest.
Officers were called out on a disturbance in the 600 block of West Park Street. The complainant and the victims reported Ceballos shoved him and a female and then ran out of the house. The female feared Ceballos would return to the residence.
Officers located Ceballos on the corner of Arizona and Park, at which time he had jumped in front of a vehicle and was almost struck. Officers pulled him aside and while they were speaking with him, he began to get agitated.
An officer tried to arrest Ceballos but he resisted and had to be taken to the ground. He was placed in custody and transported to the detention center.
Outstanding warrant
Ronnie Lew Cleland, 24, of Butte was stopped by police at around 4:30 p.m. Wednesday near Aluminum and Arizona.
An officer recognized Cleland and placed him under arrest for an outstanding warrant for felony theft and transported him to the Butte Detention Center.
Vandalism reported
Just after 10 a.m. Monday, police responded to Northwest Title & Pawn, 712 E. Front St., on a report of vandalism. One of the employee's vehicles had a window smashed in. Other vehicles had also been broken into as well, with a radio taken from one of the vehicles.
Vehicle stolen
It was reported at noon Monday that a vehicle parked near the Webster Garfield School had been stolen. Police recovered the vehicle around 5 p.m. Monday on the 2400 block of South Main Street.
Punctured tires
Sometime early Tuesday morning the tires were punctured on a vehicle parked in the 900 block of West Copper Street.
One-vehicle accident
Just before 1 p.m. Tuesday, a one-vehicle accident occurred. The car hit the front door of Sparky's Garage, 222 E. Park St.
Bikes taken
It was discovered Tuesday that two mountain bikes were taken from a shed at a residence in the 2100 block of Elm Street. The bikes are worth about $1,200.
Whoops! Wrong car
A man visiting a friend Tuesday night in the 1900 block of Texas Avenue went out to his friend's car to get a pack of cigarettes. Unfortunately, it was not his friend's car, but the neighbor's car. The owner of the car came out on his porch with a firearm and told the man to get out of his car. According to police reports, it was all a misunderstanding and no charges were filed.
Window punched
Just after 7 a.m. Wednesday, a man was seen walking away from a residence in the 200 block of Bavaria with bloody knuckles. He was cited for criminal mischief because he punched a window out at the residence.
Moose Creek fire
A campfire was left burning Wednesday night up in Moose Creek. Fire personnel from the Butte Fire Department were dispatched to put it out.
Sign up for our Crime & Courts newsletter
Get the latest in local public safety news with this weekly email.