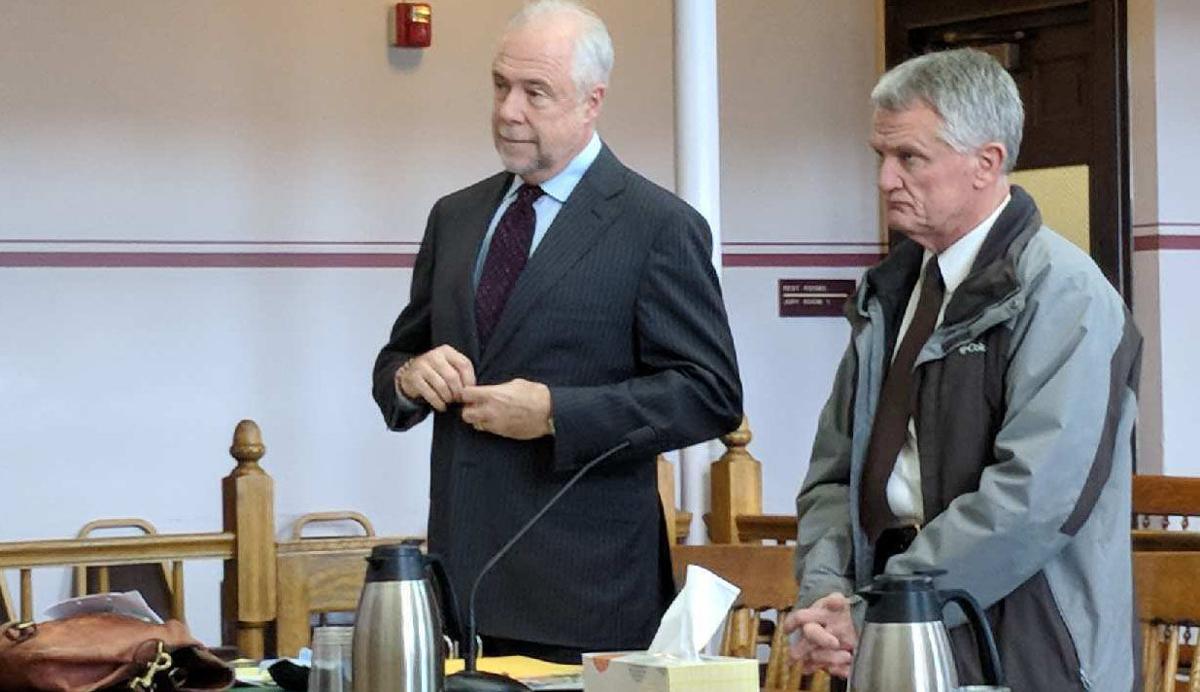 Editor's note: Readers are warned that this news story contains graphic content.
Prosecutors have filed additional felony charges against Dr. Patrick McGree, a longtime family physician in Butte, after interviewing three more women who say he sexually assaulted them in his office.
McGree was charged in late 2017 with two felony counts of sexual intercourse without consent, three felony counts of sexual servitude for allegedly using prescription pain pills for coercion, and two counts of misdemeanor sexual assault.
Those charges were based on accusations from three women and McGree pleaded not guilty to all counts. He has been free on bond, dozens of motions have been filed in the case since then and it is now set for jury trial on April 15.
But a few weeks ago, prosecutors filed three more felony counts after interviewing three additional women in January of last year — after the initial case was filed. He now faces three additional counts of sexual intercourse without consent, one of them an attempt at the crime.
One woman says McGree would hug, try to kiss and rub up against her and once exposed himself to her. One says he forced oral sexual contact during an examination and the other says he reached down her pants but couldn't get farther because of her belt.
McGree has yet to be arraigned on the additional counts, though his attorney — John Smith of Missoula — has asked District Court Judge Kathy Seeley in Helena to set that for Jan. 17.
A phone message was left for Smith at his law office Wednesday. When the initial charges were filed, Smith told The Montana Standard that professional rules barred him from talking about facts in the case but he did say McGree would plead not guilty, which he later did.
In a court motion filed Tuesday, Smith asked that a briefing deadline this week and a motions hearing set for Jan. 17 be pushed back one month, in part because "the parties are in the process of negotiating a resolution to this case that will avoid trial and need additional time."
Seeley is overseeing the case because the two district court judges in Butte recused themselves when initial charges were filed.
The sexual intercourse charges each carry possible life terms or up to 20 years in prison, as does the attempt at sexual intercourse. Sexual servitude carries a maximum 15 years and misdemeanor sexual assault is punishable by six months to five years, depending on the number of convictions.
When initial charges were filed, McGree had been a physician in Butte for 31 years, working from an office on South Clark Street in recent years and also practicing at the North American Indian Alliance clinic in Butte.
In accusations that led to the initial charges, women patients said McGree felt and groped their private parts and penetrated two with his hands during exams that had nothing to do with those body parts. They also allege he rubbed them with his privates and exposed himself to one's face.
The women, ages 37, 47, and 52, all had received prescriptions from McGree for pain medication. One said that McGree groped her and was saying things like "Oh, so you need your prescription, you need your other refill," prosecutors said.
They said McGree told investigators he had become attracted to his patients and had felt breasts on six to eight occasions.
"The defendant said he did not know how it happened, it just happened," the charging document states.
He also admitted to brushing against them while aroused, saying that first occurred five or six years ago and last happened about six months ago. But he denied any other sexual activity with his patients.
According to the new charges:
- One woman said McGree was prescribing Tylenol 4 with codeine and would refill her prescriptions as long as she came in every two months. During one visit, she said, he exposed himself to her and on another, put his fingers inside her.
When the latter occurred, she objected and he gave her a $700 check from his personal account and said, "Maybe this will make you feel better," according to prosecutors. An investigator obtained a copy of the check, which was dated May 16, 2017.
- Another woman said she saw McGree years ago but stopped because he was being sexually inappropriate. When her primary doctor died, she returned to McGree in 2016 but told him she did not want to see that behavior again.
But the woman, who has multiple sclerosis and chronic pain, said she was sitting in a chair and McGree was checking her throat when he suddenly put his penis in her mouth. When she confronted him, according to the charges, he said, "Do you want your pain pills?"
- The third woman said she went to see McGree for depression and thought it odd that she was asked to put on a hospital gown. During an exam, she said McGree suddenly kissed her and put his hand down the front of her pants.
She left the office and later told her husband what happened, prosecutors say. McGree called their house on a Sunday afternoon several months later asking if she needed a refill on her medication.
The husband "answered and told the defendant that he knew what he had done to his wife and to never call back again or he would call the cops," the charging document states. Days later, the husband called the licensing division for the state and reported what had happened, it said.
Sign up for our Crime & Courts newsletter
Get the latest in local public safety news with this weekly email.