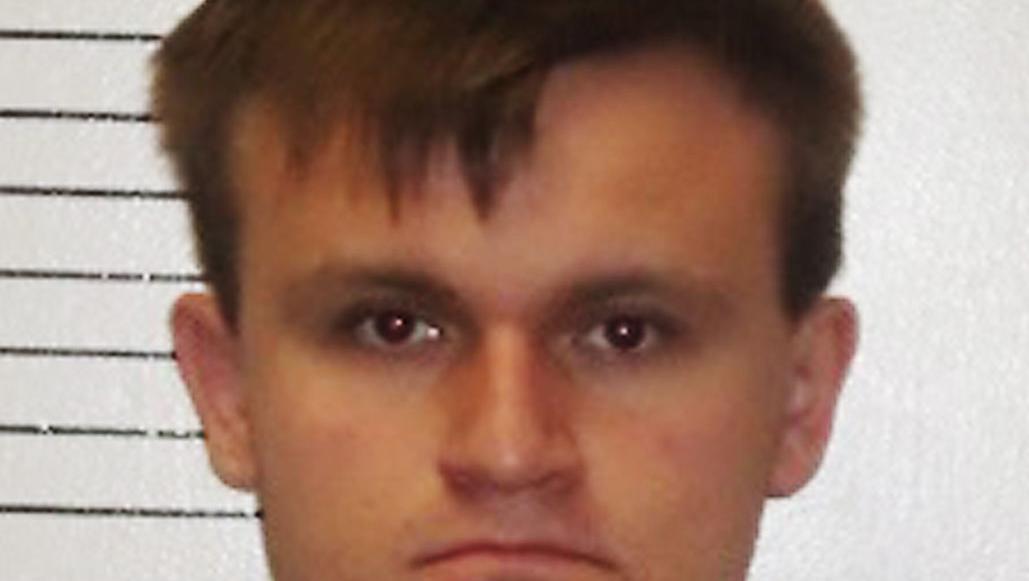 A man who was charged with deliberate homicide for allegedly stabbing and killing his grandmother in Anaconda in 2017 has been released from state custody and is back in the community.
After a mental evaluation was completed on Tyler Daniel Smith in November 2017, prosecutors say they had to dismiss the criminal complaint and he was committed to the Montana Department of Public Health and Human Services. The agency declined to say Wednesday when he was released and on what grounds.
"Due to confidentiality, DPHHS can't provide information about MSH patients — past or current," John Ebelt, the agency's public information officer, said in an email to The Montana Standard. MHS stands for Montana State Hospital.
Anaconda Police Chief Tim Barkell said officers have seen Smith back in the city, news that the county's top government official found shocking.
"I am extremely concerned for the community and have looked at all options the community has (to do something) and have found there are none," Bill Everett, chief executive in Anaconda Deer-Lodge County, said Wednesday. "There is definitely something wrong with the system."
Vicki Smith, 64, was stabbed to death at her residence at 419 Oak St. in Anaconda on May 22, 2017. Tyler Smith, who was 21 at the time, was arrested soon after the stabbing and charged with deliberate homicide.
Defense attorneys for Smith sought a mental health evaluation of their client before proceedings continued and one was completed in November 2017.
Its findings were not made public but pursuant to a judge's order, Anaconda Deer-Lodge County Attorney Ben Krakowka had to drop the criminal complaint and pursue placement through the DPHHS.
Once the case was turned over to the state health agency, he said in a written statement Wednesday, it "was the only entity that had any control over the continued placement of the defendant to ensure the safety of the community."
"Apparently, they have made the decision to release him," Krakowka said in the statement. "I strongly disagree with their assessment of his dangerousness and their decision to allow him back in the community.
"That decision belonged entirely to the Department of Health and Human Services and Anaconda Deer-Lodge County is without a legal avenue to dispute the defendant's release," he said.
Krakowka said he worked closely with a special deputy prosecutor from the Montana Attorney General's Office and "took every possible action to ensure the safety of the community" from Smith in strict accordance with state laws regarding the mental competency of those accused of crimes.
But he said the case has been under seal since November 2017, was entirely in the hands of state health officials and he could not comment further.
Before the court file was sealed, Krakowka and the special prosecutor filed a motion to dismiss the criminal complaint because the court found Smith was unfit to proceed based on the mental health exam. They then sought involuntary commitment of Smith to state health officials.
On May 22, 2017, Anaconda police were called to Vicki Smith's house after getting a call from a woman who worked at an in-home salon at the residence. The woman and another person with her said they heard arguing upstairs and heard the woman scream, "he's stabbing me,'' police said at the time.
They locked themselves in a room and called police and said they saw a man flee from Vicki Smith's residence, who they identified as her grandson.
Officers found the grandmother with "no signs of life'' on the kitchen floor of her home with a kitchen knife protruding from her back. They found Smith at his mother's Anaconda home about a half hour later and arrested him.
Everett, the county's chief executive, said he talked with others about the case and apparently there was no recourse to remedy a situation he called "frustrating. ... This is a broken system."
It was the second Anaconda homicide case in recent days to point up issues with the criminal justice system.
On Tuesday, regarding a separate case, Krakowka had said he was satisfied that a man convicted of killing an Anaconda woman in 2018 had been sentenced to life in prison and would not be eligible for parole for 30 years, when he would be 83 years old.
Krakowka said Troy Douglas Johnson had a long, violent criminal history but cracks in the justice system continually "allowed him to get back on the streets." He was sentenced to life in prison last Friday for the beating death of 64-year-old Shelley Schafer.
"I think the community can feel sure that they are safe from him (Johnson) now," Krakowka said Tuesday.
Sign up for our Crime & Courts newsletter
Get the latest in local public safety news with this weekly email.