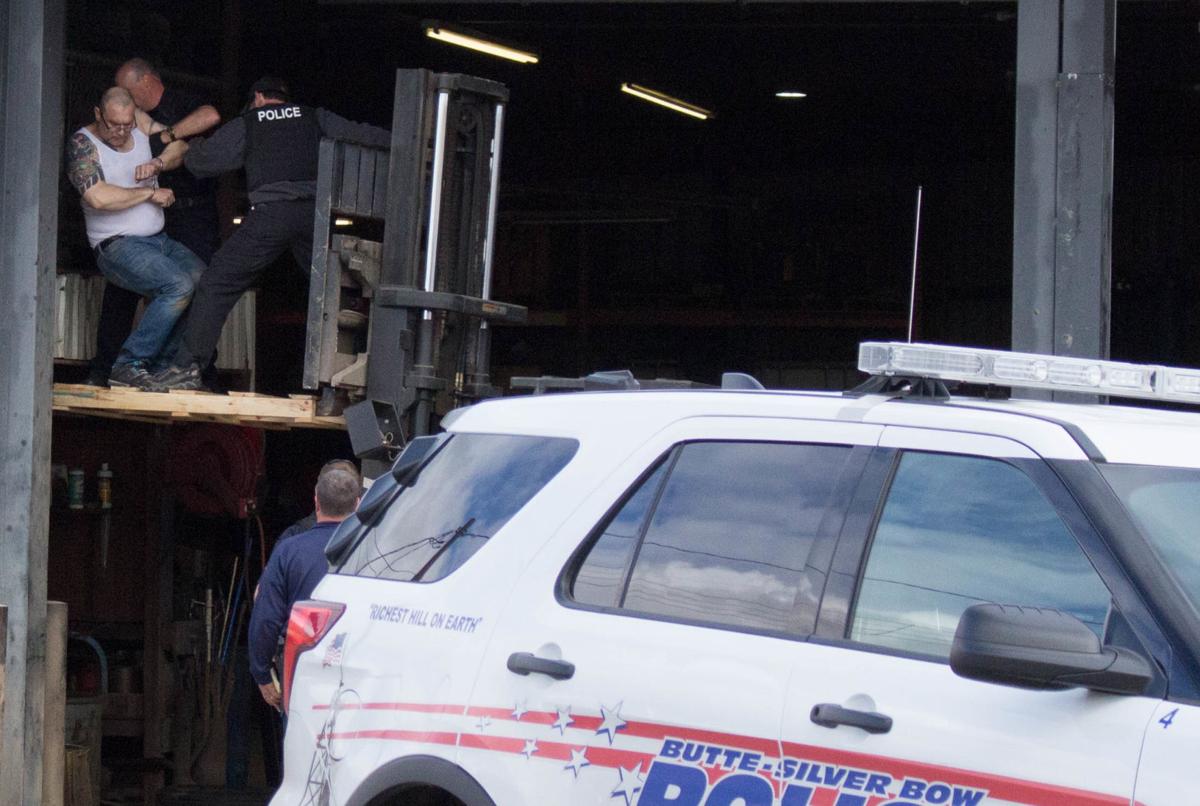 A man wanted by parole and probation officers put a gun to his head when they tried to arrest him late Tuesday afternoon and took off in a van with a woman before holing up in a tire shop, police say.
The incident ended peacefully after 70 minutes when the woman was taken into custody and the man surrendered 20 minutes later at the GCR Tire Center just north of the Civic Center.
He had holed up on a tire storage platform and officers lifted him down using a forklift and pallet because his hands were cuffed in front of him. He was wearing glasses, a white tank top and blue jeans at the time and was not hurt.
Sheriff Ed Lester said probation and parole officers requested assistance at 4:37 p.m. at Front and Utah streets when they tried to arrest the parolee.
"As parole officers approached, the male allegedly pointed a gun at his own head and then fled in a van," Lester said in a news release. The parolee was with the woman at the time.
Police quickly located the van at the tire center at 1304 Harrison Ave. and the man and woman were hiding in an elevated area of the garage, Lester said.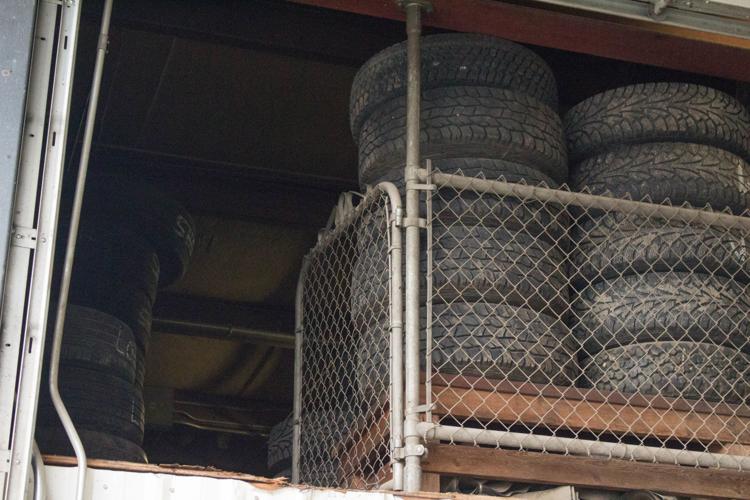 At least 10 officers were on the scene, one pointing a rifle upward at the area and another with his pistol pointed that direction. After about 20 minutes, police led the woman out, cuffed her and put her in a patrol car as she cursed at reporters.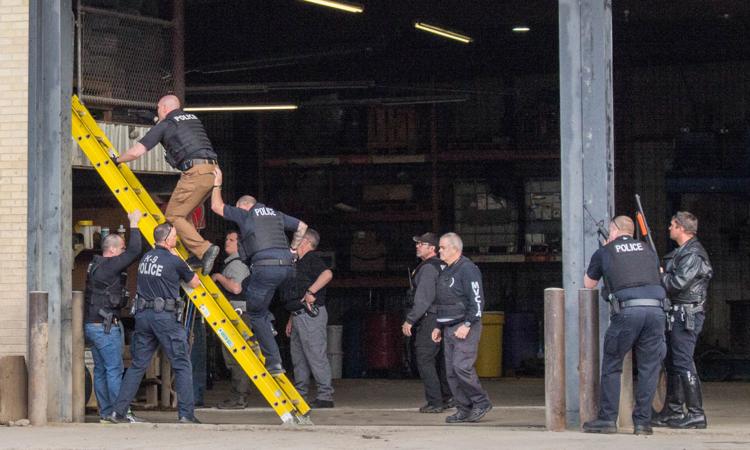 A negotiator spoke to the man and at least one officer went up to the platform using a ladder. A few minutes later, the forklift was put in place and the man was lowered down safely.
Lester said more information would be released when available.
Sign up for our Crime & Courts newsletter
Get the latest in local public safety news with this weekly email.