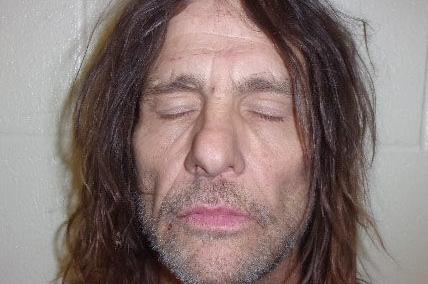 A man accused of putting the barrel of a pistol in his girlfriend's eye before threatening others and trying to elude police pleaded not guilty Thursday to five felony charges, including two counts of assault with a weapon.
Richard Wayne Sparks, 57, is also charged with two counts of partner-family member assault and one count of criminal endangerment, and if convicted on all charges, faces up to 60 years in prison.
District Judge Kurt Krueger accepted the pleas and set the next court hearing for Nov. 12. Sparks remains jailed with bail set at $125,000.
Prosecutors say Sparks and the woman lived together in Butte and on Sept. 6, during an argument, he allegedly punched and bit her before they drove to Delmoe Lake Road. A driver in a pickup came by and stopped, and she jumped in to get away from Sparks.
Police say Sparks rammed the pickup with his car twice before leaving, an incident Jefferson County authorities were investigating because it happened in that county.
The charges in Butte stem from a series of events that started the night of Sept. 17 and spilled into the overnight hours.
It started with Sparks looking for his girlfriend at the Swiss Alps Casino and pointing a handgun at a man there, saying he was going to find and kill her. He later had run-ins with people near the Butte Rescue Mission and Goodwill Bar, and witnesses reported hearing gunshots here and there.
Police ultimately spotted Sparks and while trying to elude them, he crashed his pickup into a parked car at Alabama and Hornet streets and took off on foot. Police found him hiding in a nearby yard.
Sparks appeared for Thursday's arraignment via video from jail as part of coronavirus precautions.
Sign up for our Crime & Courts newsletter
Get the latest in local public safety news with this weekly email.