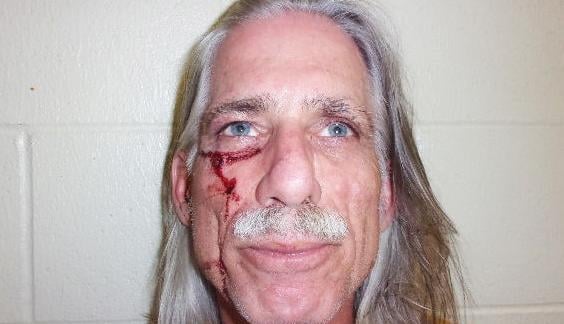 A Butte man faces up to 60 years in prison if convicted of charges alleging he shot two men with a Taser outside of the Party Palace in May and threatened others by trying to brandish a knife.
Thomas John Doyle, 61, pleaded not guilty Thursday to three counts of assault with a weapon, each carrying a maximum 20 years in prison. District Judge Kurt Krueger accepted the pleas, allowed Doyle to remain free for now and set the next hearing for Aug. 13.
According to witnesses, Doyle was giving a man a hard time outside the Party Palace on the afternoon of May 30 and shot him with a Taser after pointing it at others. The Taser probes struck the man in the chest.
When several people tried to intervene, Doyle stunned another man with the Taser and tried to take out a knife, prosecutors said in charging documents. They were able to take the Taser and the knife from him before police arrived.
Doyle told police that nobody can walk by the Party Palace without people verbally abusing them.
"He said he buys beer at the M&M and walks around them and drinks them," the charging document says. "He said he was just walking by and they were saying things to him so he tased one." He also told police he would do it again.
Under Montana law, assault with a weapon can occur when a weapon is used to cause bodily harm or "reasonable apprehension of serious bodily harm in another."
Sign up for our Crime & Courts newsletter
Get the latest in local public safety news with this weekly email.