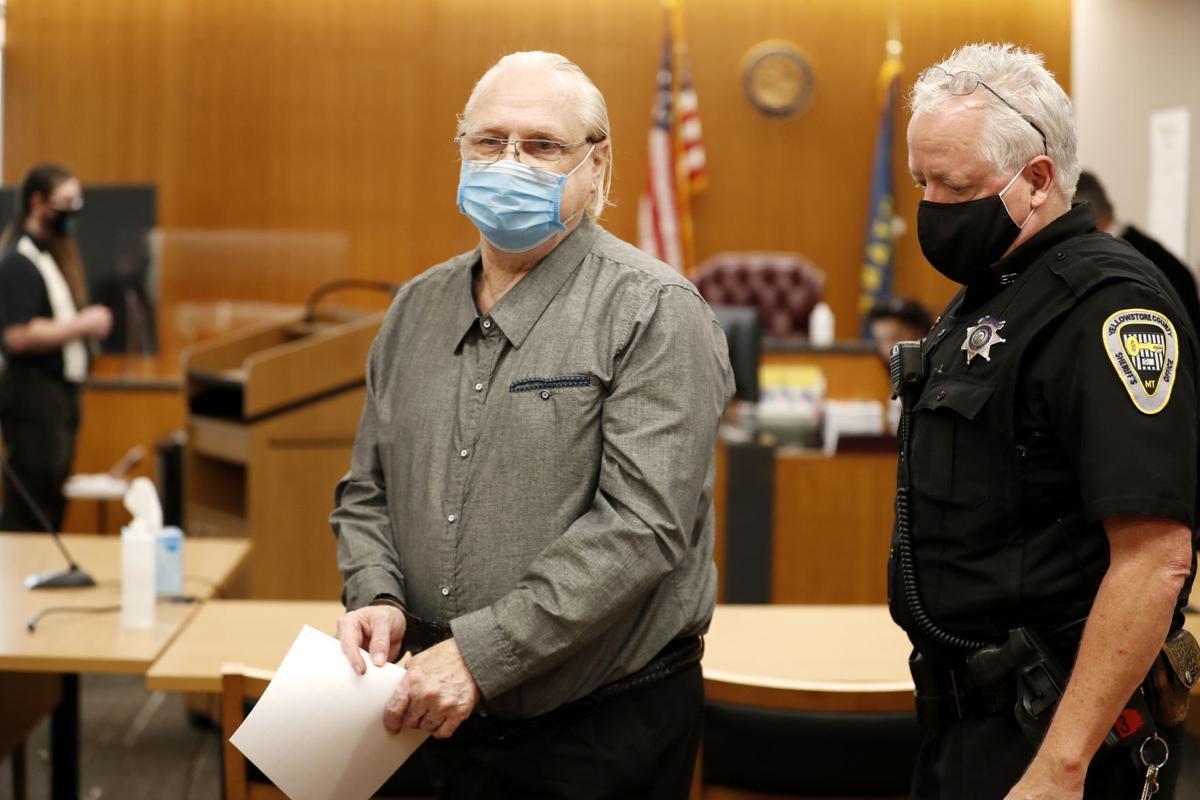 A 69-year-old Laurel man received the same 80-year prison sentence on Friday that he did after his first trial in 2015 for killing a man during a knife attack.
William Earl Cunningham was granted a new trial by the Montana Supreme Court in the 2014 death of 40-year-old Nathan Horn. He was convicted of deliberate homicide again last August.
It was the second night of drinking and arguing between the two men at a picnic table at Cunningham's apartment complex. Horn was there visiting a friend, who witnessed the killing and testified that she heard Cunningham say, "hit me," and then saw him sitting on top of Horn with a pool of blood collecting on the ground. 
The two men had been arguing over which military branch was the best. Cunningham served in the U.S. Army, while Horn said he served in the Marines. (The defense noted at the second trial that Horn had not actually served in the Marines.) 
At Cunningham's first trial, he argued that he killed Horn in self-defense.
At his second trial, he argued it was an accident, despite autopsy evidence showing multiple stab and slash wounds to the man's face and neck.
"Well, the jury certainly didn't believe it was accidental," said Yellowstone County District Judge Gregory Todd. "I don't believe it was accidental. And I don't believe Mr. Cunningham has done enough time."
A pre-sentence investigator, who complies a report on criminal history and other factors for the judge to consider, had asked Cunningham what he thought his penalty should be.
"I believe it was an accident. I have done enough time," Cunningham responded, as restated by the judge.
The state medical examiner, Dr. Robert Kurtzman, testified at trial that the fatal wound was not likely accidental. He said the 6-inch gash across the front and side of Horn's throat was created by two different knife strokes. He noted multiple knife puncture wounds to one of Horn's cheeks, and a deeper laceration on the other.
The blade of Cunningham's knife was 3.5 inches long.
The judge said Cunningham caused "not just death but slitting a man's throat almost, well virtually ear to ear..." 
On Friday, Cunningham reverted back to his earlier claim of self-defense in a brief statement before he was sentenced. 
"I protected my life," he said. "But I can be and am accountable for the family's continued hurt."
The judge said Cunningham had an "incredibly serious criminal record," including other incidents in which he drunkenly assaulted others with a knife. On the night Cunningham killed Horn, he had a blood alcohol content of 0.217, or more than twice the legal limit of 0.08.
Senior Deputy Yellowstone County Attorney Julie Mees recommended 75 years in prison, with five years after that for the use of a deadly weapon.
Defense attorney Benjamin Darrow asked for 40 years in prison, with 20 suspended, which would have made Cunningham immediately eligible for parole.
Todd sentenced Cunningham to 70 years on the deliberate homicide conviction and another 10 for the use of the weapon.
The Montana Supreme Court granted him a retrial in 2018 because the first judge wrongly denied him a chance to question the professional history and credibility of a state's witness and to fully testify about why he was afraid of Horn that night. 
Cunningham didn't take the stand at the second trial, and Dr. Thomas Bennett, the witness in question, was not called.
Horn's family testified at Cunningham's first sentencing hearing but did not participate on Friday.