A Butte man pleaded guilty Thursday to having sex with a woman while she was asleep and unaware, while a man in a separate case pleaded not guilty to paying a 13-year-old girl for sex.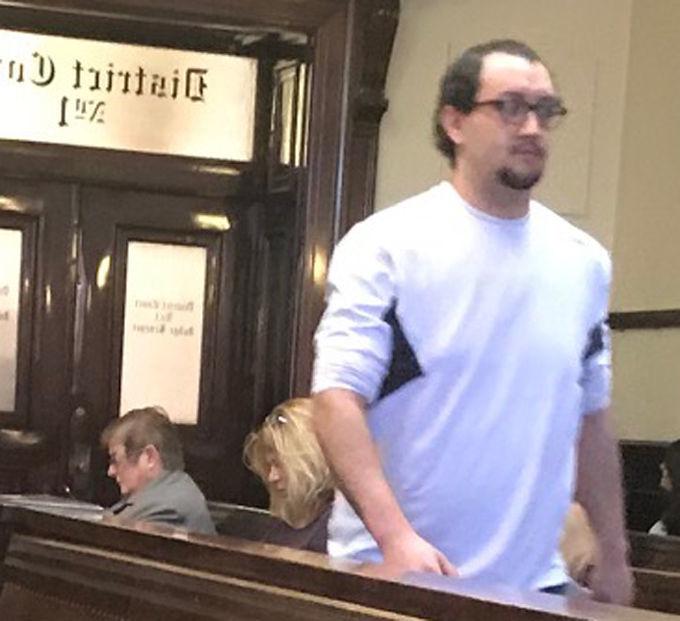 Aaron James Navarro, 25, faces a maximum of life in prison when District Judge Kurt Krueger sentences him at a later date for felony sexual intercourse without consent.
Shane Lawrence Murphy, 25, of Butte also could be sentenced to up to life. He is accused of penetrating a girl with his finger and having her perform oral sex on him in his truck while parked in a rural area on two occasions in early March.
According to prosecutors, a woman who was walking home from a concert at the Original mineyard the night of Sept. 10, 2016, accepted a ride from Navarro. The two had once worked together in Butte, and she told him she was too drunk to drive.
About two weeks later, she told police she let Navarro sleep on her couch that night while she "flopped" on her bed in a bedroom fully clothed. She said she awoke between 4 a.m. and 4:30 a.m. to find her pants off and Navarro having intercourse with her.
He had a shocked look on his face when she realized she was awake, she told police, but he continued to have sex with her.
She said she did not seek medical attention or report the incident right away because she had been texting with Navarro in hopes he would admit what he did.
Police reviewed the text messages and in one, Navarro said he was drunk, knew she was asleep, and was trying to wake her up with sex.
"I'm sorry this all happened can we forget it happened please we were drunk n I feel so bad about it," one message said, according to the charging documents.
Navarro admitted to Krueger on Thursday that he had sex with the woman while she was asleep and could not say "no." The judge ordered a presentence investigation, and Navarro remained free with GPS monitoring pending sentencing.
In the other case, Murphy pleaded not guilty to two felony counts of sexual intercourse without consent and two counts of patronizing a victim of sexual servitude, also felonies.
The first two counts entail a victim who is younger than 16 and an offender who is at least four years older, each carrying a minimum penalty of four years in prison and maximum of life. The patronizing counts each carry a maximum of 25 years.
Prosecutors say the mother of a 13-year-old girl discovered cell phone messages in which Murphy was offering the daughter $200 to perform sex acts on him. The girl had $200 on her but said she got it by selling her tobacco vape pen.
The girl told police about the sex acts and, according to prosecutors, Murphy admitted they occurred on two occasions in his truck near the intersection or Oro Fino Gulch and Browns Gulch roads.
When asked by police how old he thought the girl was, Murphy said "girls these days" look older than they might be but said he thought she was about 19 or 20, according to the charges. Police said he did not respond when told she was only 13.
After pleading not guilty to the charges, Murphy was allowed to remain free after earlier posting $100,000 bond.