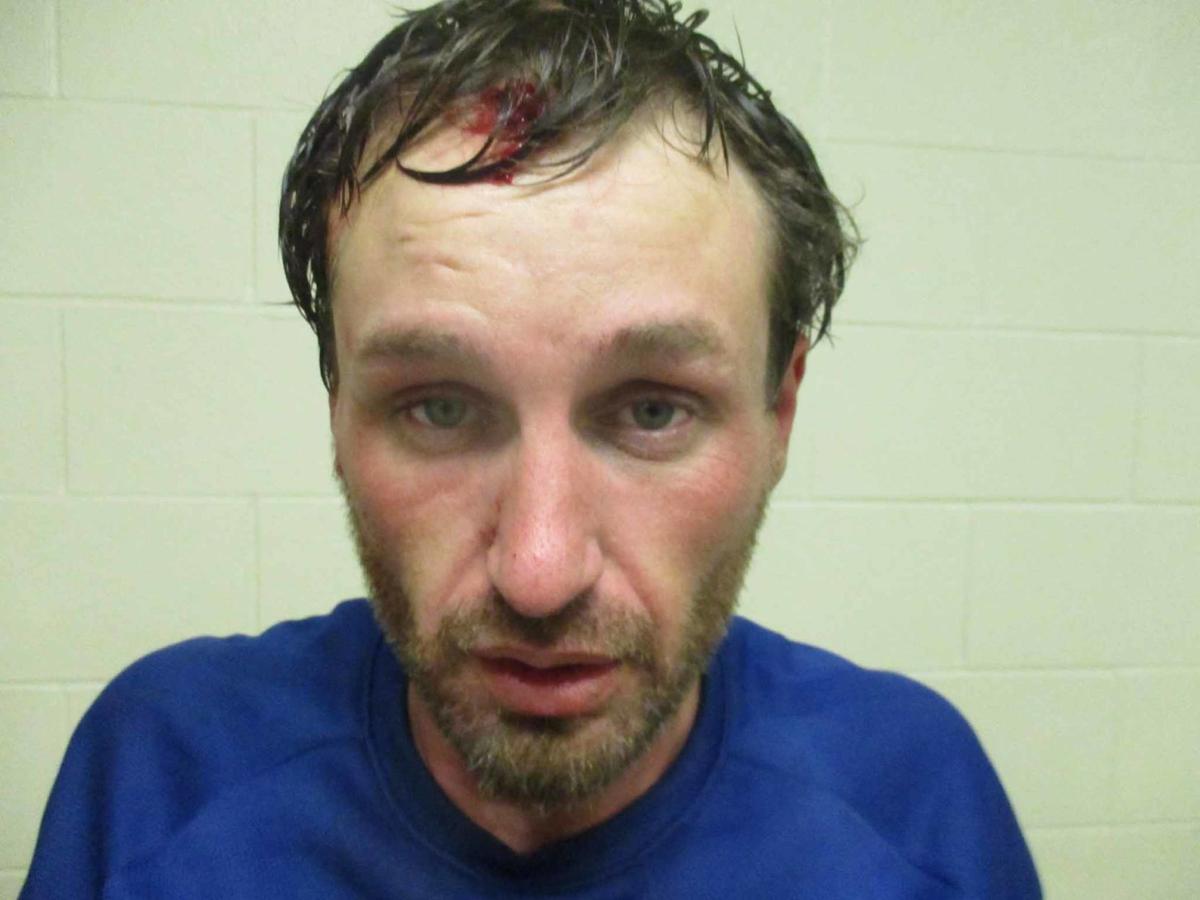 Authorities believe her, not him
Police and prosecutors didn't believe a man's story that a woman driving with him in Butte started strangling herself with both hands and crashed her car into a house.
They believed her account of how she got red marks on her neck instead and charged Joshua Edward Gray, 30, with felony strangulation of a partner or family member.
On Thursday, Gray pleaded not guilty. Following the plea, District Judge Kurt Krueger remanded him back to jail with bail still set at $25,000 and set the next hearing for April 25.
According to the victim, the two were in a vehicle around 3:40 a.m. on New Year's Day when it crashed into a front porch on Minah Street and slid down the street. They initially told police they had slid into the house.
But the woman then told officers that while she was driving, they got into an argument and Gray grabbed her by the neck. She said she lost consciousness and crashed into the house, and she had fresh bright red marks on her neck.
"Gray stated that they got into an argument and (the woman) began strangling herself," prosecutors said in a charging document. "Gray stated that she used both hands and then crashed into the house."
If convicted, Gray faces up to five years in prison and fine up to $50,000.
Man gets eight years for assault, other offenses
A judge revoked three years of a man's suspended sentence and gave him five additional years in custody of the Montana Department of Corrections on Thursday for separate criminal offenses.
Joshua David Allen was sentenced in 2016 to five years with the DOC after pleading guilty to felony criminal mischief for striking vehicles with a large stick or ax. Judge Krueger suspended three of those years at time.
But Krueger revoked the suspended sentence Thursday and imposed five additional years on Allen for assaulting an ex-girlfriend last July and possessing dangerous drugs three weeks later when he was arrested outside of Walmart.
The combined sentence is eight years with none suspended.
Sign up for our Crime & Courts newsletter
Get the latest in local public safety news with this weekly email.