John Michael Peck told a judge he was ready to turn his life around, but he was sentenced to the Montana State Prison for five years for leading police on a high-speed chase while high on meth.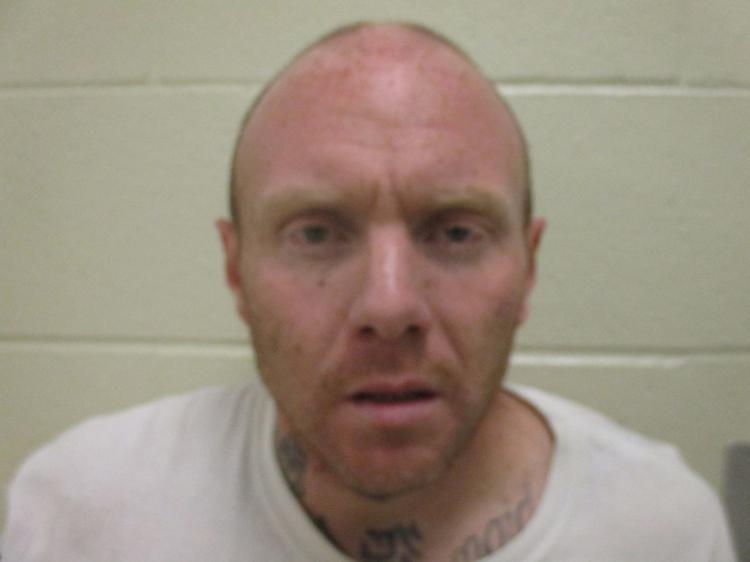 District Judge Robert Whelan told the 35-year-old Butte man Wednesday that he was a high risk to keep committing crimes and prison "will give you an opportunity to correct your actions."
"Hopefully when you get out, you can become a productive member of society," Whelan said.
Whelan agreed with prosecutors' recommendations that Peck be sentenced to 10 years in prison for each of two counts of criminal endangerment, with five years suspended for each count. Because the sentences will run concurrently, the total time behind bars is five years.
Peck has done prison time for arson and has been arrested numerous other times over the years before he was booked on numerous complaints following a high-speed chase last Aug. 26.
It started near Harrison and Amherst avenues, when an officer recognized Peck driving a van and tried to pull him over for having an outstanding warrant. Peck took off and, after speeding along several streets, bailed out of the van and took off on foot. He was quickly discovered hiding under a trailer.
Man with Felony the dog avoids prison
A man with a dog named Felony received a three-year suspended sentence Thursday after previously pleading guilty to felony criminal endangerment for leading police on a chase in a stolen pickup.
Kelli Fivey, the lead prosecutor in the case, said the sentence was appropriate for Steven James Rule, 43, because nobody was hurt and Rule was not considered a high risk to commit more crimes. District Judge Kurt Krueger agreed to the sentence.
Police pursued Rule for more than half an hour on the night of Feb. 17, 2017, as he drove a pickup on a route that included Santa Claus Road between Butte and Rocker and the small community of Williamsburg on Butte's west side.
Rule finally drove off the road, fled on foot, and fell down in the snow with a gray pit bull next to him. The dog bit an officer on the boot before animal control was called. When asked what his dog's name was, Rule replied, "Felony."
Woman steals from employer, gets deferred sentence
Krueger gave Collette Anne Towne, 35, a three-year deferred sentence for stealing rent payments meant for her employer at the time, Open Door Management.
The manager of the business told police last Feb. 13 that Towne had made some inaccurate entries and deletions from a database and some rental payments were missing. Prosecutors say the missing payments totaled $3,950.
Towne pleaded guilty to theft by embezzlement. As part of her deferred sentence, she must pay back the $3,950.
Sign up for our Crime & Courts newsletter
Get the latest in local public safety news with this weekly email.