Two Butte residents involved in a 2017 shooting death in Helena were sentenced to prison Tuesday for various federal drug and weapon offenses.
Lewis and Clark County prosecutors originally charged Brandon James LeClair, 42, with deliberate homicide in the January 2017 shooting death of 31-year-old Kenneth Lee Purcell at Motel 6 in Helena. County Attorney Leo Gallagher said he dropped that charge in favor of the federal charges, as state law prevented both jurisdictions from prosecuting LeClair at the same time, and federal prosecutors had a stronger case.
"The more serious charges are hard to prove sometimes," Gallagher said.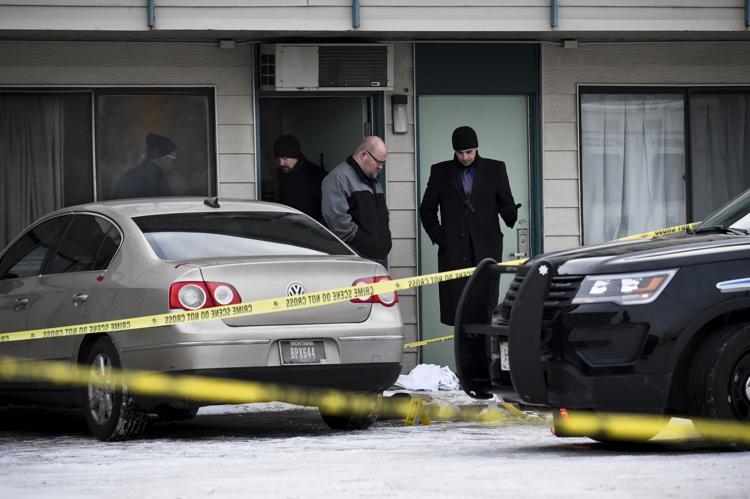 Federal authorities say LeClair had distributed 12 ounces of methamphetamine and was found with a loaded pistol. He was sentenced to 14 years in federal prison for conspiracy to possess with intent to distribute methamphetamine and felon in possession of a firearm.
Travis Holly Stephens, 30, of Butte, who was staying at the motel with LeClair during the shooting, was found with a pound of methamphetamine and a loaded gun in the trunk of her vehicle. She was sentenced to nine years in federal prison for conspiracy to possess with intent to distribute methamphetamine and possession of a firearm in furtherance of a drug trafficking crime.
Both will be on supervised release for five years after serving their prison time.
You have free articles remaining.
You're out of free articles
Sign in or create a FREE account to keep reading.
Shortly after the shooting, Stephens told police she and LeClair had traveled to the motel from Butte the previous night but would not say why they came to Helena, court documents state. Purcell was in the room with them, she said, and an argument broke out between the two men.
During a subsequent fight, Purcell hit LeClair in the head with a whiskey bottle and kicked him after LeClair fell to the ground, she told investigators.
The fight then moved to the parking lot, where the shooting occurred. Authorities found a semi-automatic 9 mm pistol and a spent casing near Purcell's body and a magazine believed to be from a different gun on his body. 
LeClair later admitted to the shooting, according to court documents. He told investigators Stephens gave him two other guns to hide before police arrived at the scene. Those guns, which were both stolen, were later located.
LeClair also told detectives he, Purcell and Stephens all used and sold drugs. LeClair said the shooting victim had been threatening and harassing him on social media, court documents state.
LeClair has a prior conviction for felon in possession of a firearm and two prior convictions for meth possession with intent to distribute.