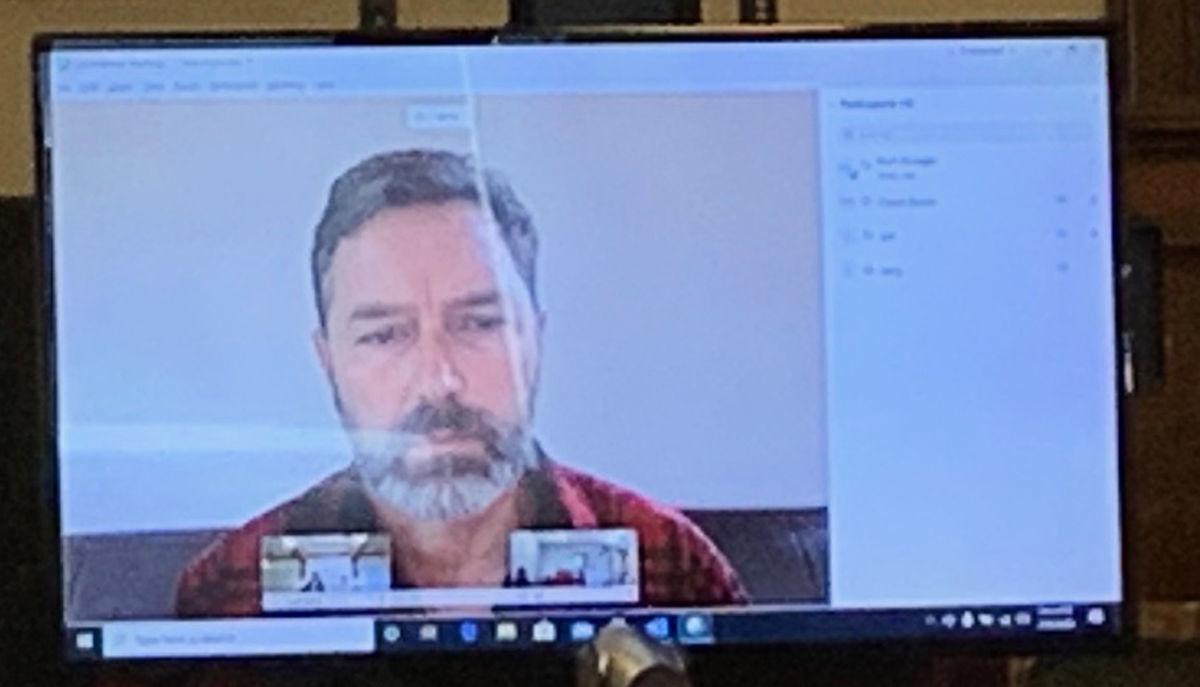 Prosecutors say a man spent more than $100,000 of his elderly mother's savings on himself at massage parlors, casinos and bars, Airbnbs and on food, utilities and other things while she was in an assisted living center in Butte.
They say 53-year-old Lawrence James Holman also spent $28,148 on a Mercedes-Benz and took a Caribbean vacation, posting pictures and "talking about eating at the finest seafood restaurants, staying at private beaches and staying in high-rise hotels."
Holman, who had power of attorney for his now 86-year-old mother from Butte, lives in Port Townsend, Washington but is charged by prosecutors in Butte with felony exploitation of an older person, incapacitated person or person with development disability.
He appeared before District Judge Kurt Krueger via videoconference from Washington on Thursday and pleaded not guilty to the charge, which carries a maximum 10 years in prison and $10,000 fine. He is free under various conditions with another hearing set Aug. 13.
The mother has been in assisted living since 2016, she gets some monthly income and she received $126,000 in death benefits after her husband died in 2017, prosecutors say. Her home sold for $176,000 and the combined funds should have paid her rent and expenses the rest of her life.
But a niece said there was only $348 left in the woman's accounts in January, according to charging documents. The woman is in the early stages of dementia and when a detective went over her son's charges, she "was in disbelief over how much money Holman spent and was shaking and crying at times."
An employee at the living center contacted the niece when the woman's rent became $13,000 delinquent and her prescription account was $1,000 behind. She was "on the verge of not receiving her medications, some of which her quality of life depends on," prosecutors said.
An official at the center called Holman on Jan. 3 and he said he was trying to get his mother approved for Medicaid and she had limited bank funds. Holman said he didn't want others involved and a few days later, $10,000 was paid toward rent and $500 toward medications.
But the center called Adult Protective Services and the woman's niece, and police were contacted on Feb. 20. Holman became his mother's power of attorney in 2017, the niece said, and she had about $170,000 in her bank accounts then.
A detective documented a total of $105,882 in charges that appeared to have no connection "in any way" to the woman. They included more than 300 transactions totaling $94,646 and cash withdrawals for $11,236.
The transactions in 2019 included "food and grocery, bars and casinos, massages, ride services, Airbnb stays, hardware stores, internet and utilities, ATM withdrawals and bill payments," charging documents state.
The Mercedes-Benz purchase was in June 2018 and there were checks and large payments from Venmo, which is like a digital wallet that lets people share expenses. Family members also showed police the pictures and posts from Holman on the Caribbean vacation.
Holman told police he had been struggling with depression and his mother gave him permission to spend money as gifts and support. The mother said she had given him money a couple of times because he was depressed, and some smaller withdrawals were for her.
But when the niece told her about the money being spent, she was devastated, according to charging documents, and she was in disbelief when the detective went over the totals.
The niece has since taken over as power of attorney.
A message was left with Holman's public defender in Butte seeking comment.