Butte police are warning locals of two scams reported Tuesday.
The first scam involves a Publishers Clearing House letter that was sent to at least one person in the community, Sheriff Ed Lester said. The letter informs the recipient that they won $600,000 and asks them to call a specified claims agent immediately.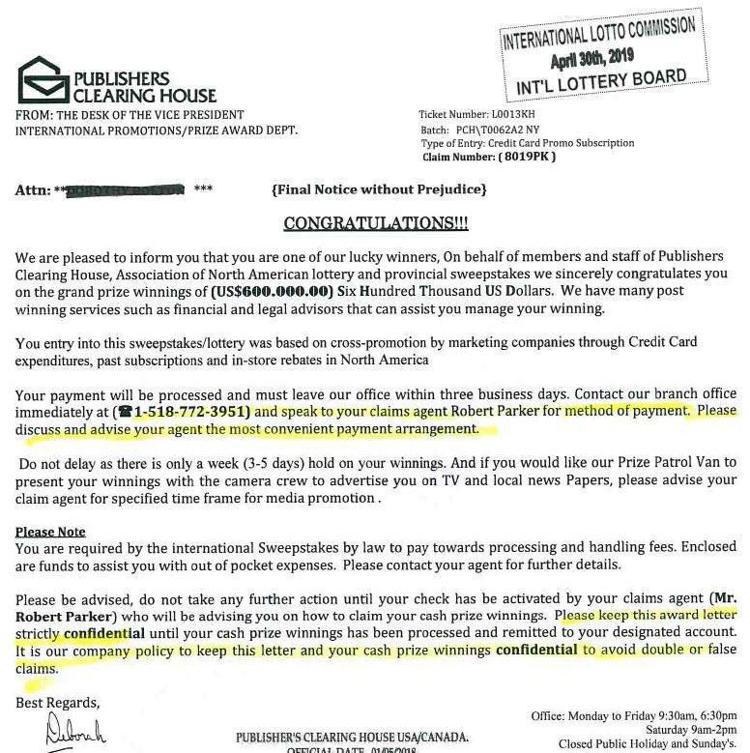 Lester said the second scam was in the form of a text message a Butte police officer received Tuesday stating that their Wells Fargo login had been suspended. The message asked the recipient to follow a link to restore their bank account access.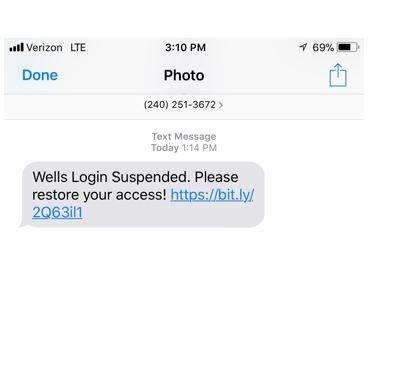 Although there were no known victims to either of these scams as of Tuesday afternoon, anyone who may have followed the fraudulent Wells Fargo link or called the Publishers Clearing House agent is advised to contact Butte police, along with anyone who has been the target of either scam.
"We urge people that have any questions to contact our department," Lester said, noting people shouldn't give out any information over the phone unless they are sure of who it is going to. "If anything looks too good to be true, it probably is."