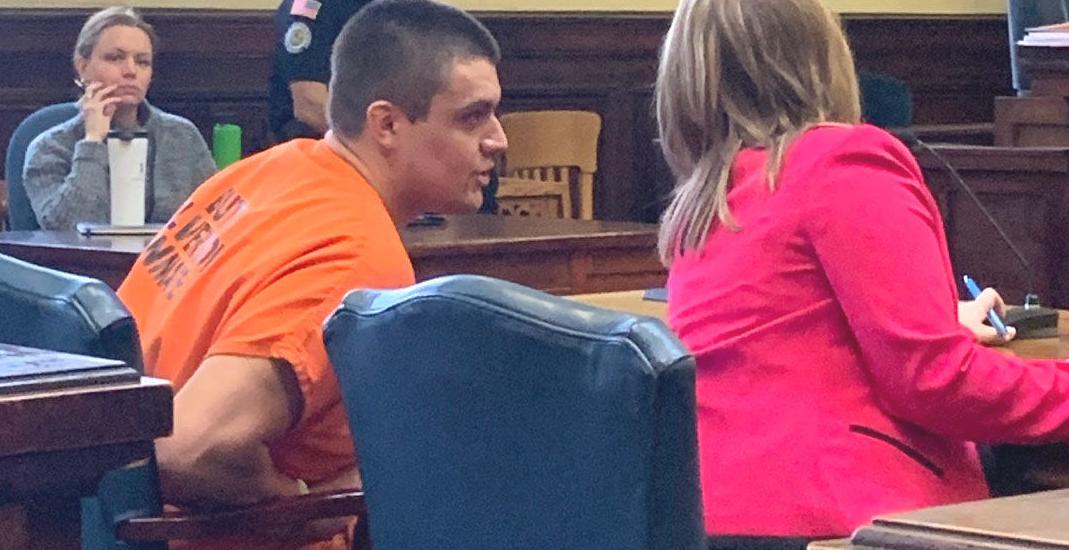 A Butte man talked himself into a harsher sentence Monday by suggesting his contact with a prior assault victim was a two-way street, a quip that angered District Court Judge Kurt Krueger.
Prosecutors had recommended in a plea deal that 24-year-old Levi Joseph Anderson spend nine months in a Montana Department of Corrections program called Pine Hills, then get a deferred four-year sentence and be allowed to move to Colorado.
Anderson was accused of tackling a girlfriend outside his apartment on May 18, 2019 and repeatedly whipping her in the face with a set of keys and bottle opener on a lanyard. He pleaded guilty to assault with a weapon in that case but was recently arrested for allegedly violating protective orders by continuing to contact the woman.
The young woman told Krueger Monday that she still fears for her safety and suffers emotionally from the incidents. She had curled up in a ball to protect herself during the attack but sustained bruises, swelling and cuts to her face, police said.
Under the plea agreement, Anderson would spend time in the Pine Hills program and then move to Colorado to serve probation under a four-year deferred sentence.
If defendants follow probation terms under deferred sentences, they can have the convictions wiped from their record. And Krueger seemed inclined to go along with the plea agreement and deferred sentence — at first.
But when answering a few basic questions, Anderson told Krueger he "wasn't the only one who made contact" in violation of protective orders, implying that the victim had an equal role in that.
Krueger, clearly angry, cut him off by saying, "If you want to go down that road, if you don't want to take accountability," before standing up abruptly and asking prosecutor Mike Clague and defense attorney Kaitlyn Lamb to follow him to his chambers for a private talk.
That didn't last long and when Krueger returned to the bench, he threw his glasses down on his desk, picked them up and said to Anderson, "You determined your sentence here today. You persuaded the court not to impose a deferred sentence."
Instead, Krueger sentenced him to four years in custody of the Montana Department of Correction and ordered him to pay $5,490 in restitution.
"You could not even take accountability for your relapsed in judgment," he said.
Anderson was returned to jail where he will await transfer to the DOC.
Sign up for our Crime & Courts newsletter
Get the latest in local public safety news with this weekly email.