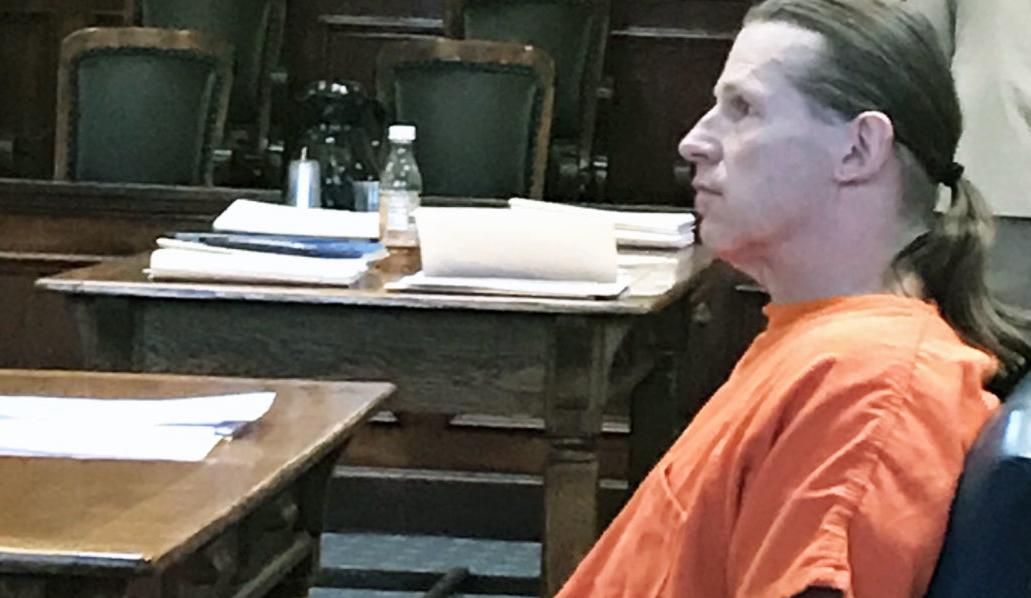 A man charged in two burglaries, including one at the Park 217 restaurant in Uptown Butte where he helped himself to Blue Moon beers, has been sentenced to five years in custody of state prison officials.
District Court Judge Kurt Krueger imposed the sentence on Robert Wayne Hudson, 52, on Thursday. Hudson is listed as homeless in one court file and from Butte in another, but no address is listed.
In another case Thursday, Krueger gave a six-month deferred sentence to a man who punched another man in the face so hard at Spud McGee's bar, the victim was out cold but still sitting on a bar stool.
Prosecutors say Hudson broke into the Park 217 on West Park Street in the early morning hours of Sept. 8, 2018, after employees were gone for the night.
Police were called in the morning and discovered a cash drawer missing. They also found a "half drank" bottle of Blue Moon upstairs, another half-empty one on a window ledge and a six-pack of Blue Moon with one beer missing.
Police found the cash drawer in the outside alley and when reviewing video surveillance footage, saw a man crawling around the restaurant before leaving with a six-pack of Blue Moon and a bottle of wine.
A detective said the man appeared to be the same one who had broken into the Metals Bank building, which was still being investigated. When police came across Hudson a few days later, he was wearing all of the same items seen in the Park 217 video and was charged with felony burglary.
He was convicted of that offense and a garage burglary committed this past May, while the Park 217 case was still pending. In a plea deal, prosecutors recommended a five-year commitment to the Montana Department of Corrections in the first case and a 10-year suspended sentence in the second.
Sean Peterson, Hudson's public defender, was OK with that, saying his client had a long criminal history tied mostly to chemical dependency. He wants Hudson to get help with his addiction issues while in DOC custody.
Krueger agreed to the sentence recommendations but did not say anything directly to Hudson.
Krueger agreed to another plea deal and gave a six-month deferred sentence to Tucker Lee South, 23, of Butte. He admitted Thursday that he punched Fernando Mendoza-Escobar in the face at Spud McGee's bar on South Main Street last Dec. 10.
The victim told police he had had just met South that night. South came in agitated, Mendoza-Escobar tried to calm him down, they exchanged phone numbers, and "then out of the blue South punched him in the head," according to charging documents.
When police arrived, Mendoza-Escobar was still in a bar stool but unconscious, with a gash in his head that might have been from a large ring South was wearing. He came to and was taken to the hospital and a witness agreed that South assaulted him.
Prosecutors initially charged South with aggravated assault, a felony, but dropped that to misdemeanor assault in the plea deal. South can have the conviction wiped from the record if he abides by all probation terms over the next six months.
"Is this court going to see you again?" Krueger asked South.
"No you will not," South said.
Sign up for our Crime & Courts newsletter
Get the latest in local public safety news with this weekly email.