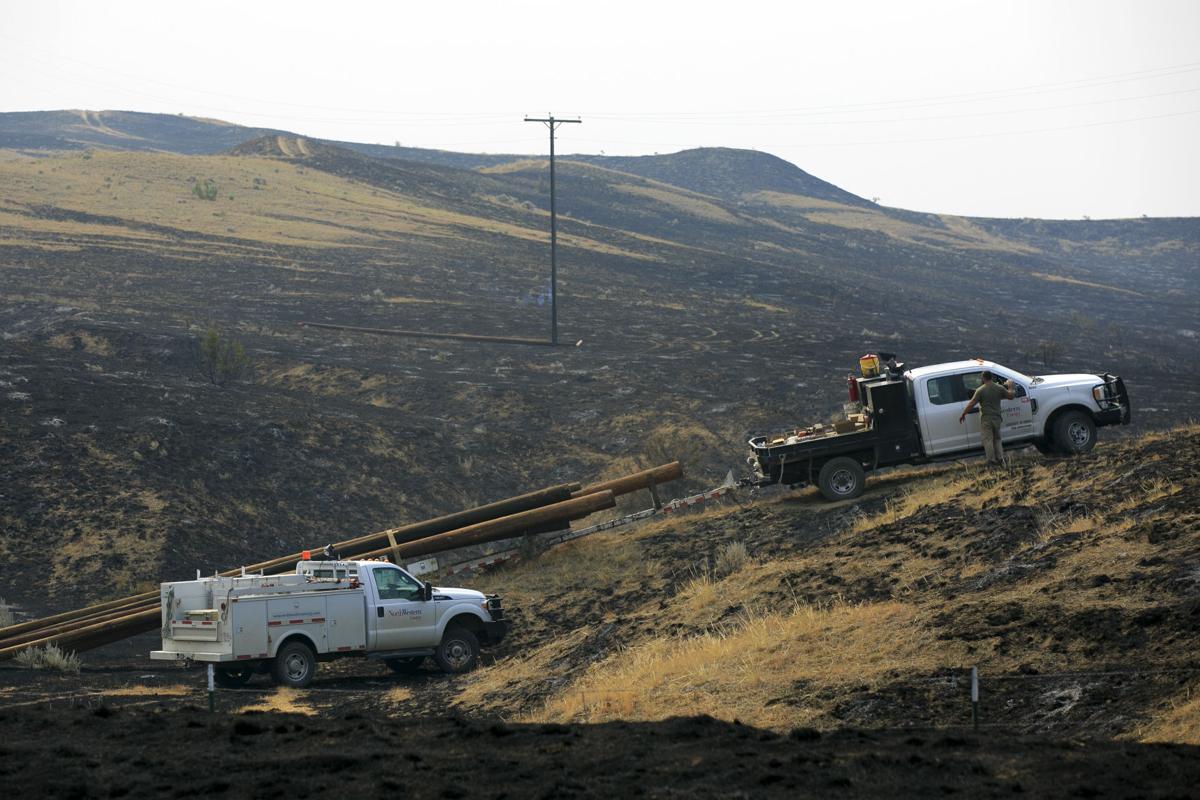 NorthWestern Energy customers have been paying too much for power since July, according to Montana's defender of consumer interests, who Tuesday asked utility regulators to dismiss the case that led to a rate hike.
At issue is a rate increase of $26.40 a year for average residential customers. NorthWestern argued last spring the rate increase necessary to deal with projected energy prices that turned out to be higher than expected. It was the first of two rate increases sought by NorthWestern that combined, in just four months, increased the average NorthWestern homeowner's bill by $48.60 a year.
That first rate increase never should have been granted, said acting Montana Consumer Counsel Jason Brown, because it changed the base rates NorthWestern agreed to in its last general rate case less than two years ago.
In other words, the $26.40-a-year rate increase was more than a temporary true-up for higher-than-expected energy prices. Rather, the rate increase set a new, and higher, starting amount, from which all other future rate increases are added. It also means that customers were forced to pay the full amount of NorthWestern's anticipated higher energy costs, despite a Montana law, for which NorthWestern advocated, that created a 90-10 split of adjusted costs, in which NorthWestern picks up 10% of the costs and with customers paying the other 90%.
That 90-10 split is the driver of what's known as the Power Costs and Credits Adjustment Mechanism, or PCCAM, a tool that allows NorthWestern to look back over the previous year and recover unanticipated costs, assuming the costs didn't stem from the utility's own poor management. If it turns out the utility's previous year costs were less than expected, customers also get 90% of the difference.
"NorthWestern said they want to be heard, to tell you how much the market has changed and how crazy the market has been. That's exactly what the PCCAM is intended to capture, and was to have 90-10 sharing of those changes," Brown told commissioners.
Arguments by Brown and NorthWestern were made before the Public Service Commission in the old Montana Supreme Court chambers at the state Capitol and livestreamed. 
That 10% of unanticipated costs paid by NorthWestern gives the utility "skin in the game," Brown said. The share means the utility has to pick up the some of the tab, which should discourage NorthWestern from making decisions that are unnecessarily expensive.
NorthWestern Energy attorney Ann Hill argued that base rates can be changed through cost adjustments without starting a general rates case. NorthWestern requested the rate increase in the spring and the Public Service Commission obliged with in the July 1 start date. Hill asked the commission not to dismiss the case as Brown, the consumer advocate, requested.
"The key here is we get the opportunity to present our case. ... We want to show you how crazy the market has been since this base was set in 2019. We want the opportunity for you to get to hear those facts," Hill said.
The $26.40 annual rate increase granted by the commission in late June was based on NorthWestern's forecast that prices hadn't only risen in the early months of 2021 but would continue to increase in the future. There were concerns by commissioners at the time that should NorthWestern's forecast of future energy costs prove false, the utility would end up over-billing customers. But commissioners were willing to pass on to customers those forecasted future costs in base rates, not as a temporary increase, but rather a baked-in amount unchanged until NorthWestern applied for a general review of its rates.
Commissioners took Tuesday's arguments under advisement.