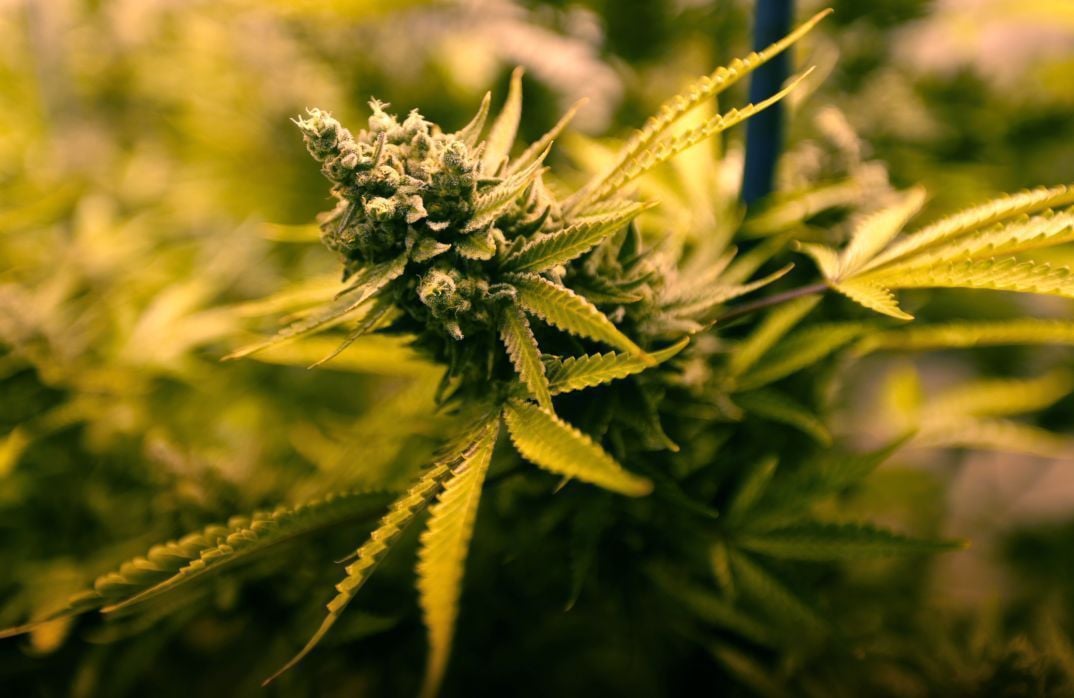 As many state lawmakers returned to the Capitol halls this week, a Montana group, backed by heavy hitters in reform efforts across the country, submitted ballot initiative drafts to legalize marijuana. 
New Approach Montana submitted to the Montana Secretary of State two initiatives on Monday at the start of Legislative Week, a series of trainings, educational seminars and interim committee meetings.
One proposal would legalize marijuana, establish a regulating authority and allocate tax revenues, and retroactively expunge convictions in criminal marijuana cases. The other is a constitutional amendment to establish 21 as the legal age to purchase, possess and consume marijuana. 
New Approach now awaits state approval on the initiative before it can begin collecting signatures to get the measures in front of voters in November.
The measures come as two Colstrip power plant units shut down earlier this month, and the lifetime of the two remaining units hangs in question. Pepper Petersen, political director of New Approach, said declining resource revenues for the state were in mind when the efforts to pass marijuana legalization got underway. 
"I've heard a lot about holes in the budget," Petersen said Tuesday. "I don't want to see a state sales tax, and I don't know many people who do outside the legislative halls. I just think you have to face reality when you look at the budgets, and I think this will be an attractive source of income."
The initiative submitted Monday would tax marijuana sales at 20%. An "initial analysis" by New Approach found that rate would generate $35 million in new revenue by 2025, Petersen said. The initiative would allocate the new tax revenue toward "conservation, substance abuse treatment, veterans services, long-term health care, local governments (where marijuana is sold) and general revenue for the state."
Both measures submitted by New Approach are under review by the Legislative Services Division, according to the Secretary of State's website.
New Approach Montana is the second iteration of Coalition 406, whose effort launched last year. In 2019, Petersen and company began holding listening sessions across the state and gathering muscle to get the measure to the ballot. 
Coalition 406 rebranded itself as New Approach Montana after creating a joint operation Marijuana Policy Project, a nationwide reform outfit that has successfully turned states on marijuana legalization. Petersen points to the new logo's color, purple, as a sign of hopeful bipartisan support across the state.
Petersen said MPP's involvement in funding and resources is important to fend off "big marijuana" from taking over the business landscape if legalization passes. The drafts submitted to the state this week would give current medical marijuana providers first entry into the Montana market, so a Walmart-size company would not swallow up mom-and-pop shops before they have a chance at the potential weed business boom.
The measures, if passed, would also reduce the planned rate for medical marijuana beginning October 2021 from 2% rate to 1%. 
"I don't think anyone feels good about taxing medicine," Petersen said. 
And while the Montana Department of Public Health and Human Services currently regulates the medical marijuana industry, the new initiative would put recreational marijuana under the authority of the Department of Revenue, which regulates alcohol.
Petersen's outfit was one of two efforts last year that had already gotten a running start at legalization in 2020. MontanaCan submitted its ballot initiative language for "The Marijuana Regulation Act" last June. On Tuesday the Montana Secretary of State's website listed MontanaCan's ballot measure submission as "Waiting on submitter response to Legislative Service correspondence." Erica Siate, who heads up MontanaCan, did not immediately respond to a text seeking comment. 
If New Approach Montana's measures pass muster with state officials, the organization will need to secure 25,468 signatures to qualify the ballot initiative and 50,936 signatures to qualify the constitutional amendment for the ballot. 
Kate Cholewa, a consultant for the Montana Cannabis Industry Association, said whether Montana voters have an appetite for legal marijuana is yet to be seen. Presenting two initiatives, she said, may present challenges in gathering signatures. 
"I think those running the campaign do have a greater burden to be clear in communicating why they need two different initiatives and why making changes to the constitution is necessary for public safety," she said. 
Cholewa and the industry group were key is passing the 2016 ballot initiative that resurrected Montana's medical marijuana program. She said Tuesday New Approach has a leg up on her group's work back then, which filed its initiative in March 2016. New Approach, she pointed out, will have more time to hit the ground if its initiative is approved.
The Montana Cannabis Industry Association has so far not taken a position on New Approach Montana's initiatives as the organization is still analyzing the measure, Cholewa said. 
"However, they do appreciate that the model presented was built in consideration and in reference to the work that's been done by the legislatures and the industry," Cholewa added. 
Petersen said he is confident New Approach will have little trouble gathering those names. He said he was working for a different outfit in 2004 when voters passed medical marijuana (the first time) by 61%.
"We all envied the marijuana people because it was so easy," he chuckled on Tuesday.
Funding has also been healthy for the cause, as Coalition 406 landed $60,000 in donations from Coldwater Consulting last year, as well as for in-house strategy valued at $6,000, according to records with the Montana Commissioner of Political Practices. Other contributions have been in a more modest range, between $5 and $100, including a $25 bump from the owner of Lost Trail Ski Area. 
"This is a very made-in-Montana effort," Petersen said. "We appreciate the support we've gotten from our allies in state and out-of-state. This is for Montana, this is where we wanted to be."
Both initiatives are available at New Approach Montana's website.
Be the first to know
Get local news delivered to your inbox!