The 1988 fires in Yellowstone National Park are ancient history for elementary students today. Even high schoolers weren't born yet. 
But West High students helped fourth-graders from Central Heights Elementary catch up on a swath of local history that will be featured at the Western Heritage Center later this spring. 
"That was pretty bad, right?" West senior Christoph Dieckmann said. "Now imagine the Yellowstone fire."
Librarian Erin Regele chipped in her own memory of smoke-choked air in Billings that dropped tree particulate like pine needles. 
"That's crazy, right?" she said.
The final project will focus on experiences much closer to the fire's epicenter. Students interviewed more than 15 people, from firefighters to photographers. 
"We have people that were actually there, through the fire," junior Van Gottwalls said.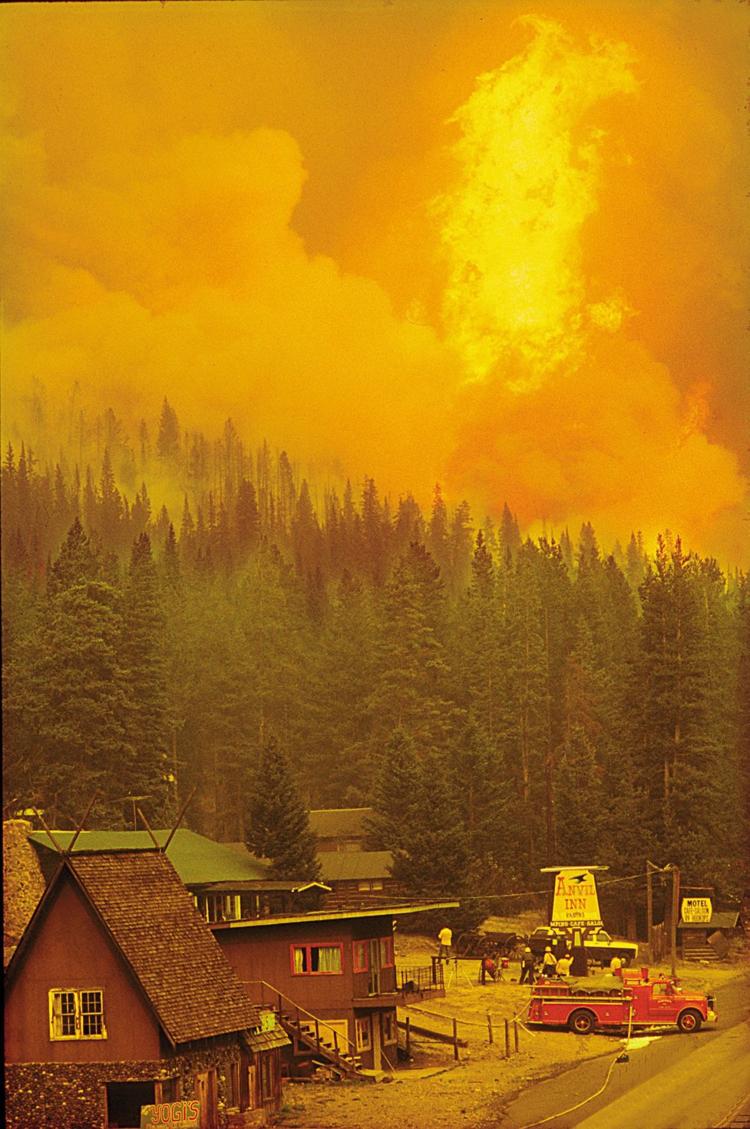 The American Studies class taught by Bruce Wendt takes on a heritage center project each year. With the fires' 30th anniversary approaching, the topic seemed timely. 
Students filmed interviews and worked with Community 7 Television to edit and prepare them. Officials from the heritage center also help guide the exhibit's implementation. 
"It's a good way of learning outside the classroom," Wendt said. "So often in schools you're trying to please the teacher ... here, they're working with the staff at the T.V. station, at the heritage center."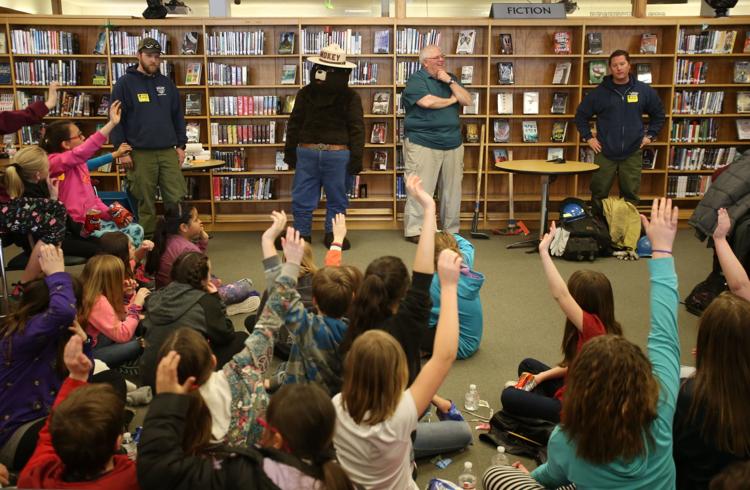 You have free articles remaining.
That work can be long and winding. It helped to have Smokey the Bear on hand when explaining it to fourth-graders. 
A trio from the Bureau of Land Management escorted the fire-safety mascot. 
Larry Elder, a mitigation education specialist, worked the 1988 fires in Yellowstone as a medical unit leader camped at Sportsman Lake. 
"At that time, I remembered thinking, 'Oh my god, the park would never be the same,'" he said. But he explained that fire is part of a forest's life cycle. 
"Lodgepole (pine) is back... you've gotta remember, Lodgepole was meant to burn," he said. 
But the fires that year got too large to control. 
"The fires got so big that it wasn't safe to put people in front of them," he said.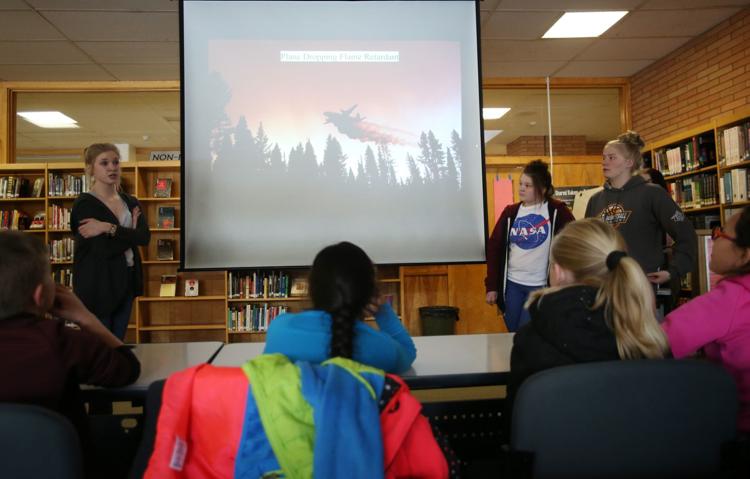 Isaac Wald, an engine captain for the BLM, figures he was about the same age as the fourth-graders during that fire season. But he now has 16 years of firefighting under his belt. 
"There's some fires we go to that are the size of this table," he told students, motioning to a small round reading area. "There's some fires we go to that are thousands and thousands of acres."
He also showed students some equipment, including a fire shelter for emergency use. 
"How many of you guys have baked a potato in the fire in foil?" he said. "Really, this is really thick tin foil."
The project is slated to go live at the heritage center on May 24.