Construction of a bigger dam to contain waste rock from the East Boulder Mine in south-central Montana has neighboring landowner Leon Royer concerned.
Should the dam fail, Royer said, the owners of the mine — South African company Sibanye-Stillwater — have done little to protect or help downstream landowners. Royer seeks evacuation plans for a breach, a back-up dam and bonded compensation if lands are buried under waste from the platinum and palladium mine.
Heather McDowell, vice president of legal, environmental and government affairs for Sibanye-Stillwater, wrote in an email that Royer's concerns are unfounded.
"We are very proud of our tailings design and management and the community involvement that has gone into that over the years," she said.
McDowell said the dam will be engineered and monitored to the strictest standards required under U.S. law and permitting, such that it would only fail if there was 47 inches of precipitation in 24 hours or a 7.5 earthquake — both of which are unlikely. (The 1959 Hebgen Lake earthquake was 7.2.)
Royer said that supposedly well-engineered tailings dams in British Columbia and Brazil failed with devastating consequences. He points to other examples of human engineering hubris, such as the unsinkable Titanic and the tilting Millennium Tower in San Francisco, as reasons to be skeptical of engineers' assurances.
The dam failures Royer referred to in British Columbia and Brazil featured different designs than the one being built along the East Boulder River, McDowell noted. The downstream design being used by Sibanye-Stillwater "is the most robust, and was originally developed for areas with high seismic activity and high rainfall or water collection," she added, and once built, the dams are continuously monitored.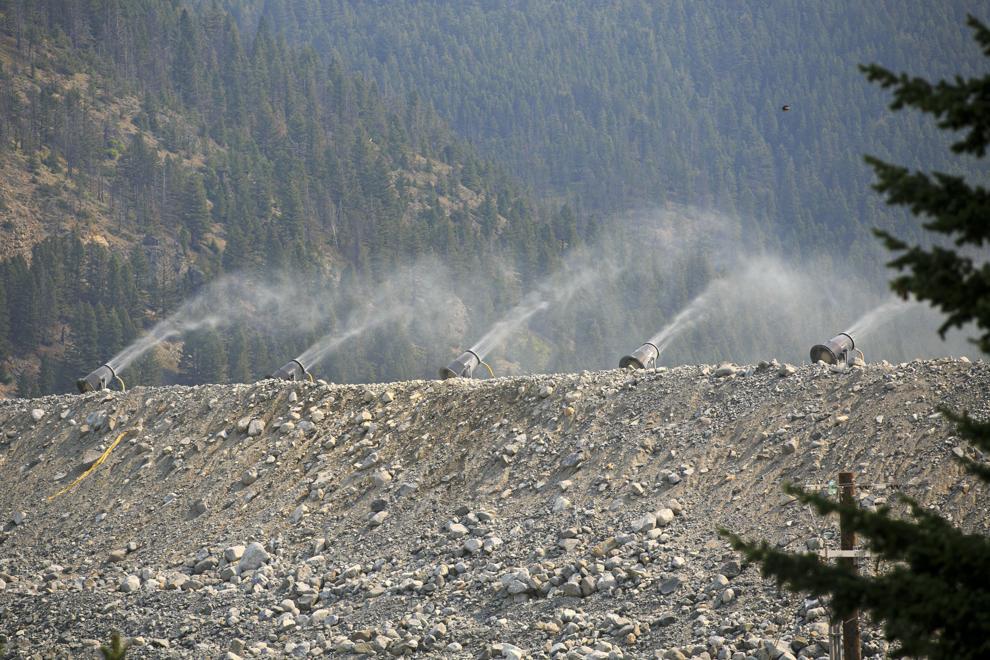 Going up
Royer's concerns are in part related to the mine raising the height of the East Boulder tailings dam walls by 14 feet. The project was approved by the Custer Gallatin National Forest last year. As part of the permitting process, public comment was taken into consideration.
Locally, the Cottonwood Resource Council was involved in the project as part of the mine's Good Neighbor Agreement. Created in 2000, the agreement established a process for citizens to raise concerns about the mine's work in an attempt to protect the land and waters surrounding the East Boulder and associated Stillwater mines under the umbrella of the Northern Plains Resource Council.
"We've advocated that all of the construction follow best management practices, and we're confident it will," said Jerry Iverson, a council member since 1988.
Iverson was present when Royer outlined his concerns to the Sweet Grass County Commission on Sept. 1, a meeting that drew an overflow crowd.
"He has valid concerns," Iverson said, adding that any time there is construction like the new tailings storage facility, downstream residents should be interested.
The Cottonwood Resource Council has done its best to hire outside experts who have assured the group the dam will be built to the best standards, Iverson noted. If those criteria aren't reassuring enough, he said concerned citizens need to approach their legislators to pass more restrictive state mining laws.
"Because it's largely a political issue," he said.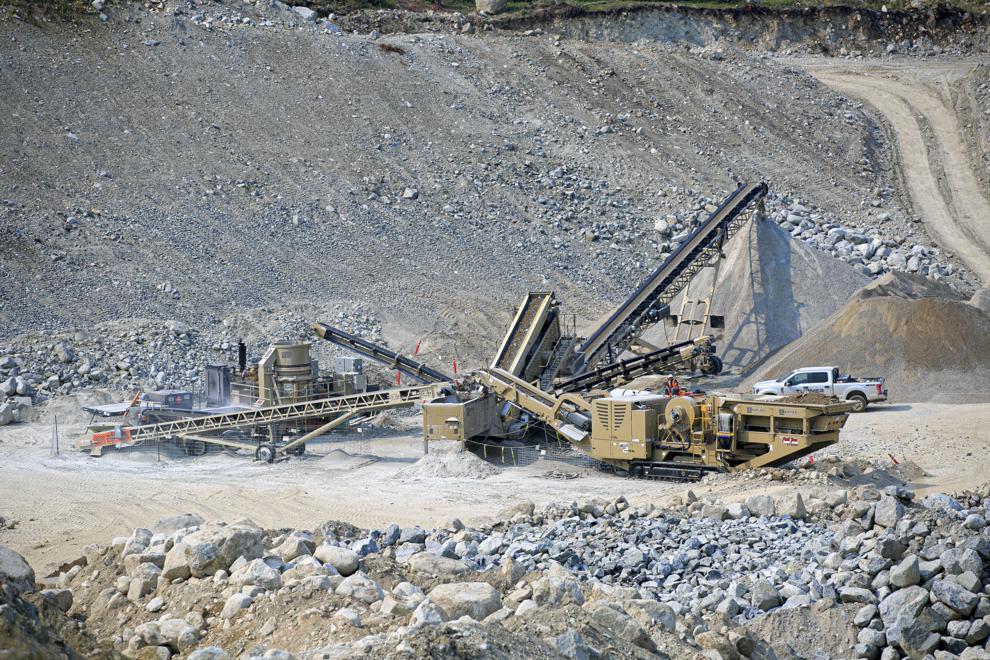 Tailings
The higher dam walls now under construction will allow the East Boulder Mine to continue operating until about 2029, accepting an additional 1.8 million cubic yards of waste rock. Without the expansion, the current facility has the capacity for only 9 million cubic yards of tailings, which is expected to be filled by 2025. (One cubic yard of soil can cover 100 square feet at a depth of 2 inches. It's also equal to about 202 gallons.)
Once the expanded tailings facility is full, it will be capped with sediment and revegetated. To continue operating beyond 2029, the mine is seeking to create a separate tailings facility in Lewis Gulch. That plan is currently working its way through the state and federal permitting process, which will include an environmental analysis and opportunity for public comment.
The Lewis Gulch facility is proposed to hold about 5.8 million cubic yards of tailings so the mine can continue to operate through 2042. The Montana Department of Environmental Quality has received information on the Lewis Gulch proposal but has questions mine officials need to answer before it can move forward with the permitting process, according to the DEQ's Moira Davin.
"We're still in the early stages," she said.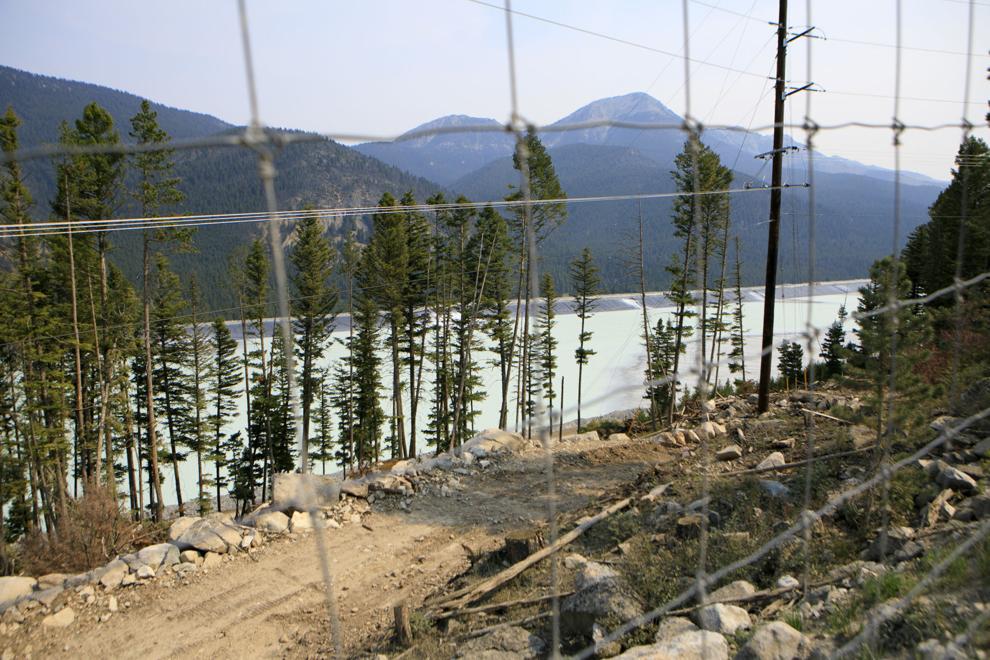 Failures
Four engineers wrote in a peer reviewed analysis of the Brazil tailings dam failure, "It is often not possible to reduce the risk posed by a tailings dam to zero."
The 2021 article, published by the European Geosciences Union, goes on to note, "The probability of a tailings dam failing is relatively high compared to other pieces of infrastructure that pose similar risks to people and for which the consequences of a failure are also high. In addition, even if there are no people directly at risk, the pollutants released into the environment can have health implications for those living further downstream, as well as impact the environment and people's livelihoods."
According to a breach analysis completed as part of the East Boulder Mine's previous environmental impact statement, in the unlikely event that the main tailings dam should fail, in a worst-case scenario engineers expect that between 20 and 30 buildings would be flooded, from 10 to 100 people could be killed, all bridges crossing the river would be "overtopped" as the river climbed 6 to 8 feet above its average maximum spring flow.
Royer said he first learned about the consequences of a dam breach at a meeting organized by the mine to provide the public with information concerning emergency preparedness. He was astonished to discover there was little planning on the county's part if such a disaster should occur.
He also questioned mine representatives about their level of insurance to make landowners whole if a breach occurred and was told different amounts.
No matter the amount of coverage, he said a more certain way to remove his concerns would be for the mine to post a larger bond amount. The current $30 million bond only covers rehabilitation after mining is complete. He is also advocating for a downstream failsafe dam to prevent a wave of waste rock from ever reaching landowners.
Iverson called the mine's attempts to inform the public "awkward and clumsy," but doesn't think they are trying to hide anything. Given the laws overseeing mining, he said Sibanye-Stillwater will come up with a plan for catastrophic failure if pressed. Certainly that's something the public can request as the company goes through its next round of permitting for the Lewis Gulch facility, he noted.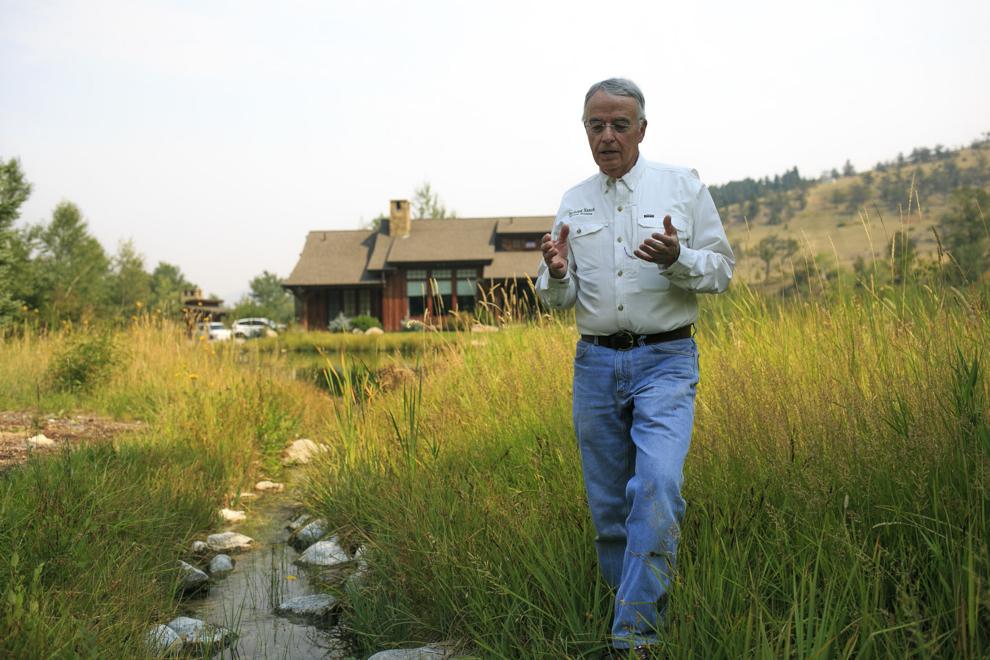 Transplant
Royer moved to his remote property along the East Boulder River, located about 25 miles south of Big Timber, after retiring as president of American Bank of Montana, based in Bozeman.
The land he and his wife developed runs along close to a quarter mile of the East Boulder River, about 5 miles downstream from the tailings dam, and shares a boundary with the Custer Gallatin National Forest. Should the dam ever fail, he's been told he and his wife will have about eight minutes to reach higher ground.
Natural disasters such as forest fires and floods were something he and his wife considered before building along the East Boulder, but not the possibility of their home being destroyed by a tailings dam breach.
"I started pursuing this because I felt like I wanted to get the full story," he said.
Follow-up meetings with mine executives have failed to soothe his concerns, and he's worried that if a disaster ever did occur, the mine owners would walk away leaving the locals and state to clean up the mess.
"This is just a contemporary version, in my opinion, of what used to happen in Montana as far as mines come in, take all the wealth … and good luck," Royer said.
Since insurance can lapse, he called on the county commission to require the mine to post a bond to make landowners whole if there was a dam breach. County Commissioner Bill Wallace told the Big Timber Pioneer newspaper the commission has "no regulatory power over the mine in this instance," but went on to add that the county is considering hiring an independent engineer to look into Royer's concerns.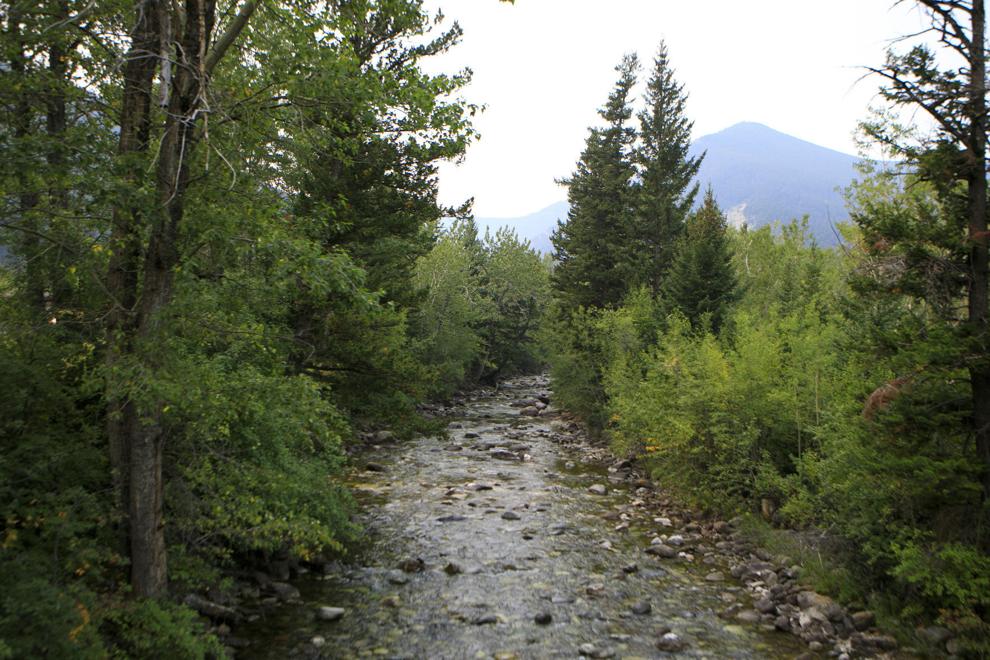 Water
Royer's downstream acquaintance, landowner George Matelich, said the possibility of a dam failure was not on his radar prior to Royer speaking up and drawing attention to the issue.
"My concern is the Boulder River and Yellowstone River," Matelich said. "Nobody is going to shed a tear for a guy like me if I lose my ranch."
Calling the rivers a priceless resource, Matelich said it makes sense to take every precaution possible to avoid the risk of a tailings dam failure. With Montana's past riddled by previous mining pollution problems, he said it's up to current residents to ensure history doesn't repeat itself.
Royer stressed that he's not anti-mining and doesn't want to see the mine closed, but he wants the mining company to take his concerns seriously.
"These guys up here making a living, I admire them," Royer said of the miners. "It's tough work."
The East Boulder Mine employed 455 people at the end of August, not including contractors, McDowell said. All told, Sibanye-Stillwater employs 1,950 people in Montana, the majority of whom live in surrounding Sweet Grass, Stillwater, Yellowstone, Carbon, Park and Gallatin counties, she added. The business contributes about $3 billion to the state's economy.
Royer said the East Boulder Mine can continue to operate and protect the environment at the same time.
"They aren't mutually exclusive," he said.