As this school year neared, Absarokee superintendent Dusty Sturm needed to make a business decision.
"We had just struck out on four different (teacher) candidates that took jobs elsewhere for business," he said.
Staring down the barrel of killing off the school's business program for the year if he couldn't find a teacher, Sturm offered the job to a recently hired school secretary who had a marketing degree. He used a provision that grants schools an "emergency authorization" when they can't find a correctly licensed teacher.
"It's either this or nothing," he said. "It was the last resort, for sure … I've never had to do that."
That last resort is becoming increasingly common in Montana. Emergency authorizations jumped from 18 last year to 43 this year, according to an Office of Public Instruction report. Last year's figure was already a major increase — zero authorizations were issued in 2010 and 2011.
The authorizations were exclusively in rural schools, from Trout Creek to Terry.
It's clear that rural Montana schools are mired in a teacher shortage; schools have reported more difficulty in hiring, and anecdotal examples of desperation crop up at nearly every school. But it's unclear exactly why emergency authorizations have spiked.
"I do believe there's now more information out there to people regarding this process," OPI Educator Licensure Program Manager Kristine Thatcher told the Board of Public Education while presenting the report.
"Several were new inquiries … (schools) just weren't aware of them," she said. "I don't know for sure, but that is my guess as to why we had an increase in those."
Sturm was aware that emergency authorizations were an option, but he'd never had to use one before in his time in Absarokee, or Roy and Winifred before that. He's had teachers who weren't certified for the subject they were teaching, but they still had a teaching license.
Last year, Absarokee had nine applicants for an elementary position.
"I remember 20 years ago, I'd get 50 applicants," he said.
And Absarokee, an hour from Billings, is easier recruiting than Roy or Winifred were, he said. It's also big enough that full-time teachers usually don't have to teach multiple subjects.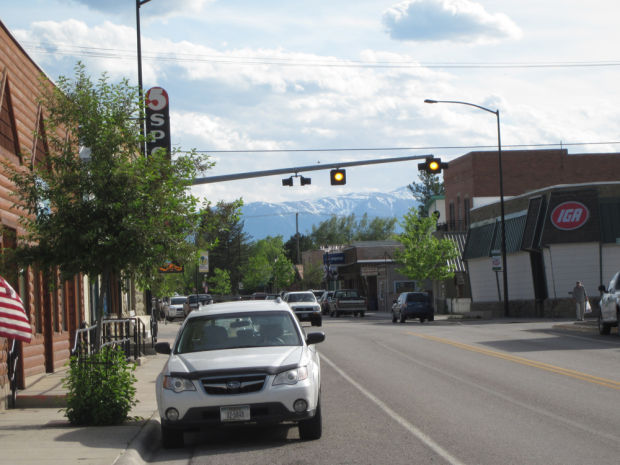 But Sturm was apprehensive when the business position came open.
"I said, 'Oh, that's gonna be a tough one to fill.'"
Career and Technical Education is the second hardest subject area to hire for, according to a different OPI report on teacher shortages. Statewide there were 42 total vacancies within the subject area for the 2016-2017 school year, and schools reported 83 percent of those as "difficult or very hard to fill" — higher than any other subject.
Special education takes the top spot in the report, with 63 percent of 153 vacancies reported as "difficult or very hard to fill."
Sturm also has a story for that position. Two years ago, he couldn't hire a teacher certified to teach special education. Instead, he hired an elementary-certified teacher who is working toward a special education certification.
That doesn't appear to be a route available for the business position.
"I don't know that she's interested in doing it again, quite honestly," Sturm said. "I'm probably going to run into this same thing again next year."
Learn more about Montana's rural teacher shortage, why it matters to kids, and solutions that can help: